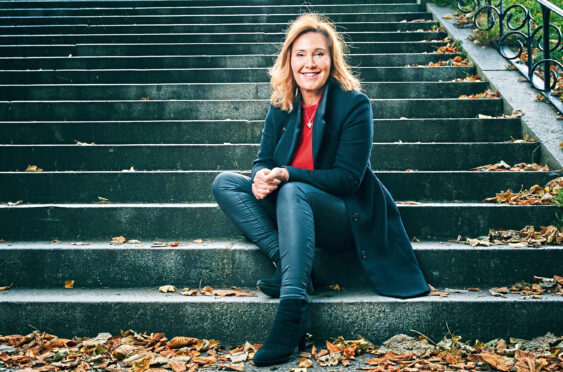 The Still Game star talks about returning to work, special times with her family, her rock star moment and why it's never a good idea to wear tights on your head. 
Does it feel good to be back on stage?
We're doing The Wind In The Willows down by the river in front of Pitlochry Theatre and it's idyllic. I've been watching the salmon jumping around. I can't wait to be in front of an audience again.
What can audiences expect?
It's the story of Mole being outside for the first time. It's touching, it's fast and it has original music with a great cast. I'm playing badger, horse and washer woman.
What did you do during lockdown?
I did a couple of short films and some Zoom jobs. I also went back to teaching at Craigmarloch School in Port Glasgow.
Can you take any positive experiences from lockdown?
I had a busy year planned until everything stopped, but my mum died in February and if I'd been away working a lot and the kids had been busy with school and college, we wouldn't have spent enough time with her. So the kids and I went into a bubble with mum and spent loads of time with her, and that really was a gift. She was in her 90s and ready to go, but we really miss her and it's hard.
What's happening to Still Gaun, the spoken word tour with some of the Still Game cast?
It's hard to plan because we're all doing different jobs. It's myself, Paul Riley and Mark Cox, but we were also going to get Gav (Mitchell) and Sanj (Kohli) to do some shows, also Matt (Costello) and Lynne McCallum, and Ford (Kiernan) and Greg (Hemphill) if they wanted to step in. We'll wait until everything is sorted and try again.
Still game but no jobs: Comedy star returns to teaching as experts warn pandemic risks exodus of talent from arts
What's been the best moment of your career?
At the end of the second Still Game live show in the Hydro, me and Sanj at the top of the poop deck on that amazing ship set. It was probably the most exciting moment of my life – 11,000 people screaming, electric. I'll remember it forever.
Worst moment?
In panto two years ago, I was doing a dance with Jimmy Chisholm when my costume fell off and I was dancing in my bra.
That's not as bad as the time at Pitlochry Theatre when I had to deliver news about a death near the end of the play.
My hat had been falling off, so on this day I put a pair of tights on my head to give the hat something to grip on to. The hat fell off again but I didn't notice because I could feel the tights. The legs had gone down my back and everyone was laughing while I was delivering these poignant lines. That taught me to never again put a pair of tights over my head.
Best piece of advice you ever received?
Know your worth. Someone told me that when I was starting out, which is when you're likely to say yes to everything. They said to me to be careful about what I do, be prepared to say no.
---
The Wind In The Willows, Pitlochry Festival Theatre, various dates until Sept 12.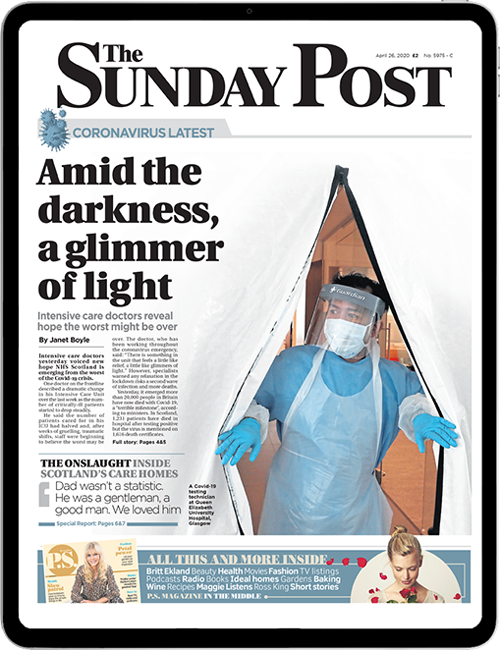 Enjoy the convenience of having The Sunday Post delivered as a digital ePaper straight to your smartphone, tablet or computer.
Subscribe for only £5.49 a month and enjoy all the benefits of the printed paper as a digital replica.
Subscribe