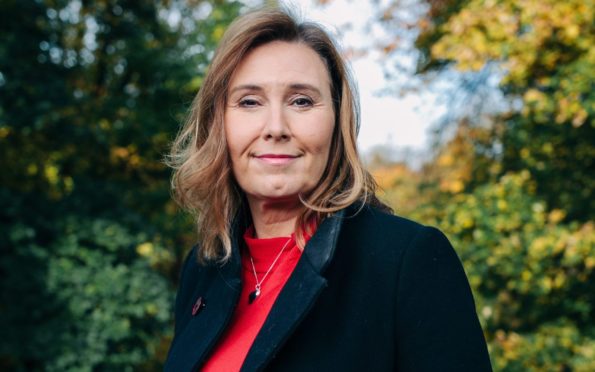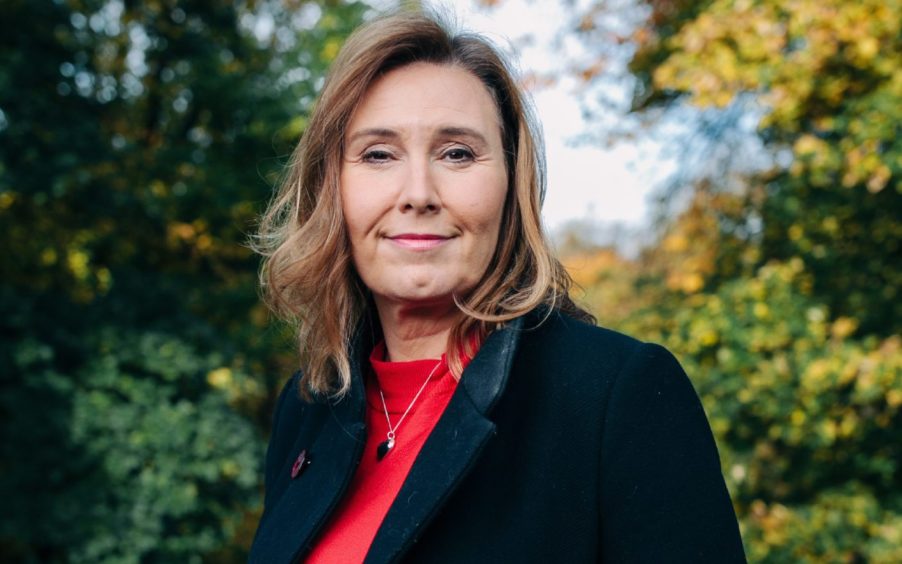 Still Game star Jane McCarry on pantos, Christmas traditions and her worst-ever present…
How has your latest panto, Aladdin, been going?
It's been joyous and really busy – the audiences are so up for it. I play Jeannie The Genie and the Spirit Of The Ring. The costumes and sets are fantastic and we have a great cast. Jimmy Chisholm is one of the best dames in the business, and we also have Mark Cox, Lee Samuel, Shannon Swan and James Dawoud. It's a lovely group of folk.
How many pantos have you done?
My first was in 1992. Both my boys were born in November and December, so I missed those years, and I also had a telly job one year, but every other year.
You must have been all over the country?
I've been in Dunfermline, Ayr, Kilmarnock, and the Citizens, Pavilion and King's in Glasgow. I've been offered the Armadillo in the past, and also Aberdeen and Inverness, but those were too far away when the kids were growing up and my mum and dad were here. As long as I can drive home at night, that's fine.
Any memorable panto stories?
It's my eldest boy Iain's birthday on December 29, so every year on his birthday he comes to see me in panto. One year at the King's, when I was playing the Fairy Godmother, he and his pals came into my dressing room and I gave them some fairydust and told them to make a wish. It was a mild day and we went for something to eat, but when we came back out it was snowing and Iain had tears in his eyes. I asked what was wrong and he said: "Magic is real, Mummy – I asked for snow". How cute is that? It's his 21st this year and he's said to me: "Mum, naw, not on my 21st", so I told him he had a free pass this year.
Do you have any Christmas traditions?
I have lots of old baubles I put on the tree. Some of them date back to the '50s, as they belonged to my parents. They are old tat but I love having proper old stuff and bringing them out every year. We'll see family at night, and we have Dean Park and his wife coming over for Christmas dinner.
What's the best and worst presents you've received?
The worst was when I was 14. I was in House of Sher with my mum and aunt and I walked by this enormous Santa decoration on a springy string and I happened to say: "Wow, look at that!".
On Christmas morning, there was this huge present and we didn't usually do big gifts so I was really excited and couldn't wait to see what it was. I ripped it open and it was the Santa on a spring. At 14, the last thing I wanted was a Christmas decoration! My mum said she'd seen me looking at it and knew she had to get me it, so I had to be polite and pretend I liked it. I will never forget the absolute horror of it.
Back at school, everyone was saying they got boots or make-up or concert tickets and I had to say I got a Santa on a spring. It was hung up every year until the spring came loose and his boot caught on a candle flame. He came to a sticky end but it's a miracle the whole house didn't burn down. The best thing I got was a Girl's World, a head where you could style her hair and do her make-up. I wasn't a girly girl but that was cool.
Any Hogmanay plans?
We usually go to my neighbour's house for Hogmanay and on New Year's Day we'll have folk round.
Plans for 2023?
The end of last year and all of this year was good, so hopefully it's the same next year. Mark Cox and I did The Devil's Hour for Amazon and I would love to do that again. We have a lot of live shows coming up.
The five of us – myself, Mark, Sanjeev Kohli, Gavin Mitchell and Paul Riley (from still Game) – did a bit of touring this year and we're doing more of that next year, including in England and Ireland.
---
Aladdin, Beacon Arts Centre, Greenock, until December 31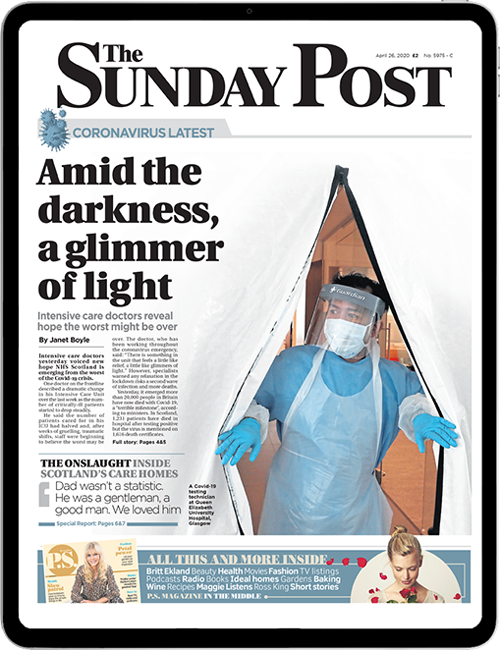 Enjoy the convenience of having The Sunday Post delivered as a digital ePaper straight to your smartphone, tablet or computer.
Subscribe for only £5.49 a month and enjoy all the benefits of the printed paper as a digital replica.
Subscribe