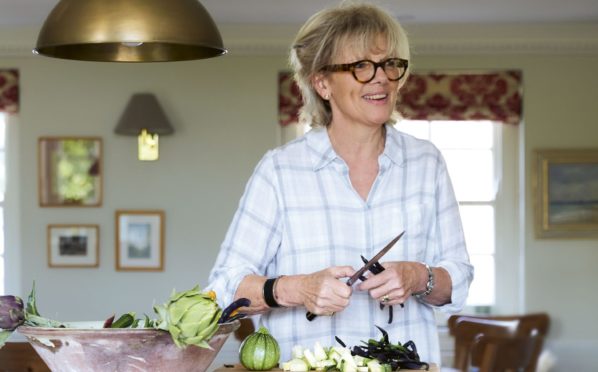 Do you ever wish you could be one of those people who looks in the fridge, throws a few things in a pan and creates a culinary masterpiece?
Well, now you can with a little help from Jane Lovett. The self-confessed "home cook" has just released her latest book, Just One Pan. As the name suggests, it's a collection of recipes, from a full English breakfast to fish and chips or a Sunday roast that can be rustled up in a single pot, wok, dish or tin.
"'One pan' conjures up the idea of soups, stews and casseroles but I wanted to make it something more inventive," said Jane. "The recipes are basically how I cook at home. I always describe myself as a home cook, not a chef.
"It's great going to a restaurant, but near-impossible to cook like that at home. I reinvent things – and just make them simple. It's all about fitting in cooking with an easy life.
"Not only does one-pan cooking allow for a bit of downtime as it cooks away, perhaps with a glass in hand between work and supper, it also saves time on washing up and affords more time to relax with family or entertain guests."
Mum-of-three Jane, from Northumberland, has worked in cookery all her life and admits it's the only thing she ever wanted to do.
"I went to the Cordon Bleu in London for a year and did a diploma. It taught me all about traditional cooking. Everything was old school. It was fantastic. After that I worked for Prue Leith at Leith's Good Food. I went from cooking for two or four people to much more.
"I remember my first day when I was asked to fill chocolate roulades for 100 people. It was a challenge whipping up the cream, then spreading it on and rolling them up. Just getting the volumes right and working with huge whisks was all new. It was an entirely different way of cooking."
Jane moved on to cookbook styling and testing recipes for publishers then, about 20 years ago, cookery demonstrations.
Then she realised she had written so many recipes of her own that she should put them in a book. Fast forward a few years and Jane is releasing her third offering, compiled during lockdown.
"Just before everything shut down, I had an idea and took it to the publisher," she said. "A week later lockdown happened but by some miracle I signed the contract that week. It was actually perfect timing as I ended up with a year to get it all together."
With daughter Lucie, 30, not able to work and at home, Jane had a ready-made set of helping hands. "Lucie really loves cooking and loves food, just like her mother," said Jane.
"She's a reflexologist and yoga teacher and couldn't do either during lockdown so she ended up helping me considerably with this book.
"Her food knowledge and taste are great so she tried all the dishes. She was my biggest critic and instrumental in helping get the recipes just right. And she project-managed the photo shoots for the book."
Jane struggled to whittle the recipes down to around 100: "There's something for everyone, and lots of vegan and vegetarian options too. And I can absolutely guarantee people will be able to follow these recipes and do it themselves. I tested, tested again and retested."
Inspiration for many of the dishes came from Jane's love of cooking fresh from the garden – and with leftovers.
"I have a vegetable patch which is often the beginning of my recipes. If I can shove what's out there in a tray with some chicken on top, that's my supper! And I love cooking with leftovers – or just opening the fridge and seeing what I can rustle up.
"I always have some staples like chorizo, eggs and cheese in the fridge. And mixed grains which can make anything delicious.
"It's all about confidence. Cooking isn't rocket science, you just need to keep it simple. The best advice I can give is experiment. But if you are entertaining never make a dish you haven't made before. Stick with an old reliable, something you are good at.
"Lockdown seems to have encouraged more people to try home cooking which is great and Zoom has really opened things up too.
"I can now do demonstrations internationally. In fact, I had people from Hong Kong, Jersey and Spain on a call last week, an audience I couldn't reach here, so it has definitely had some plus points.
"Creating a cookbook, I guess, is just one of them!"
---
Traffic light chicken (serves four)
Jane says: "A lovely, silky-soft and colourful mélange, that was originally created when I had a glut of vegetables in the garden. The name came about when my friend Georgie exclaimed, 'Ooh, traffic light chicken,' upon seeing the bright red, amber and green colours! Swap around any vegetables, bearing in mind root vegetables need to go in with the chicken, and green ones should be added with the orzo. For a vegetarian version, simply leave out the chicken and use vegetable stock."
You'll need
olive oil, for drizzling
8 chicken thighs, skin-on and bone-in, well trimmed and snipped twice through the skin and flesh with scissors
4 small–medium (around 300g) raw beetroots, peeled, halved and each cut into 6 wedges
350g carrots, peeled, halved lengthways, larger ones cut into quarters lengthways
1 head of garlic, cloves separated and peeled (halve any larger cloves)
1 teaspoon dried tarragon sea salt and freshly ground black pepper
250g dried orzo
500ml well-seasoned fresh chicken or vegetable stock (or use 2 stock cubes)
3 medium courgettes
(around 250g), cut diagonally into 2cm triangular chunks
Method
Preheat the oven to 230°C/210°C fan/gas 8. Find a large, shallow roasting tin around 41 x 26cm and ideally no deeper than 4cm, and line it with a large piece of baking parchment (including up and above the sides).
Drizzle the paper with a little olive oil and arrange the chicken thighs, beetroot and carrots in the tin, spaced out in a single layer. Scatter over the garlic cloves. Drizzle with a little more olive oil, scatter over the tarragon and season everything generously with salt and pepper. Put into the top of the oven, turn the oven down to 220°C/200°C fan/gas 7 and cook for 30 minutes.
Remove from the oven, baste the chicken with the juices and turn the beetroot over (the point of a knife is best for this). Add the orzo, avoiding the chicken as you do so. Pour the stock into the tin around the chicken, ensuring all the orzo is submerged in the liquid and not sitting on top of the chicken, otherwise it won't cook. Scatter over the courgettes, then return to the oven for a further 10 minutes.
Remove from the oven and stir the orzo around a little with a teaspoon to ensure it's all submerged and cooking evenly. Turn the vegetables over and nestle them in, too, if necessary. Cook for a final 10 minutes, then remove and leave to stand for 10 minutes (or a little longer) before eating.
Just One Pan, published by Headline, is out now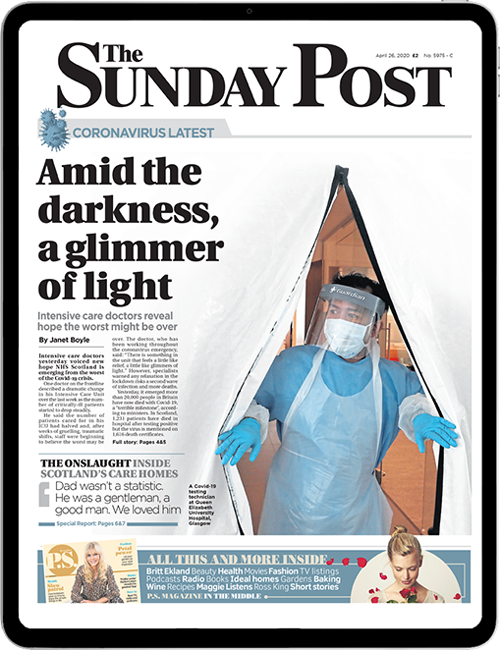 Enjoy the convenience of having The Sunday Post delivered as a digital ePaper straight to your smartphone, tablet or computer.
Subscribe for only £5.49 a month and enjoy all the benefits of the printed paper as a digital replica.
Subscribe