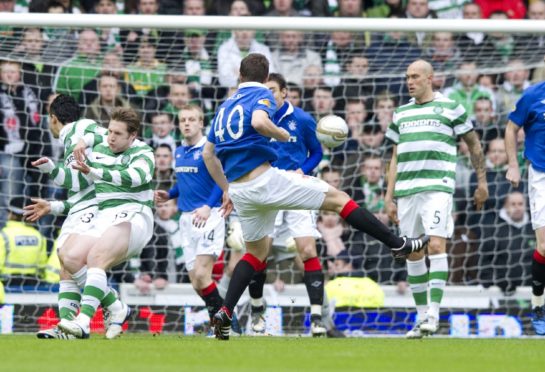 Words dance off the tongue as Jamie Ness revisits the peaks of his Rangers career.
He felt absolutely untouchable. Confidence was constantly sky-high.
So when the ball dropped three minutes in, and 25 yards from goal, in an Old Firm Scottish Cup tie at Ibrox in February, 2011, he knew the outcome.
"There was no second thought," Ness recalled. "I hit it really well, got a bit of a break going through someone's legs and it flew into the top corner.
"The feeling was something I've never experienced. So early on in such a big occasion, the whole place erupted.
"At that age – just 19 – there are no thoughts, pressure or worry of what's going to happen. Nothing could possibly go wrong."
As Ness reflects on the decade since that stunning strike in a 2-2 classic, he wishes he'd found courage to let feelings and thoughts flow as freely when the good times disappeared.
That may have spared him years of despair, struggling for mental health. Instead, he stored troubles deep inside.
It might be hard to imagine a talented, articulate and level-headed young man going from that glory to the grip of acute anxiety. But that's what happened as injuries took their toll on his body, stole his confidence and ultimately robbed him of his happy dressing-room demeanour.
Ness reveals he's been suffering for a huge chunk of the 10 years since bursting on to the Rangers scene as a teenager.
Regular meetings with a therapist since leaving Dundee in October, and taking a break from football, have helped him come to terms with issues hidden for too long.
The 30-year-old admits a recurring theme was constantly creating enormous pressure for himself.
Ness explained: "I suffered a lot from anxiety, and worried so much about making mistakes.
"I had this idea everything had to be perfect, that I had to reach this almost unattainable level.
"When I was injured, I never gave myself compassion. I'd blame myself. That built up and manifested itself in more injuries, because that's what I was stressing about.
"I had such confidence at Rangers. Stoke City was where I lost that. I signed for them injured, and was rubbing shoulders with Peter Crouch and Michael Owen, who'd played at the top.
"I'd a feeling of not belonging. I struggled with injury. Doubts crept in, affecting me quickly.
"From Stoke, I dropped down every time. Yet with each move, I brought more pressure on myself. I spent years playing through injury, and pushing my body to limits.
"I went to Germany, tried different podiatrists, had epidurals, insoles in boots.
"I now realise, through therapy, I probably put myself at risk with pressure.
"Can you imagine playing a match rigid and tense while your muscles try to work at their maximum? I wasn't in a good place. It almost became my norm. I wouldn't show any of my personality off the pitch. I became like a shell of who I was."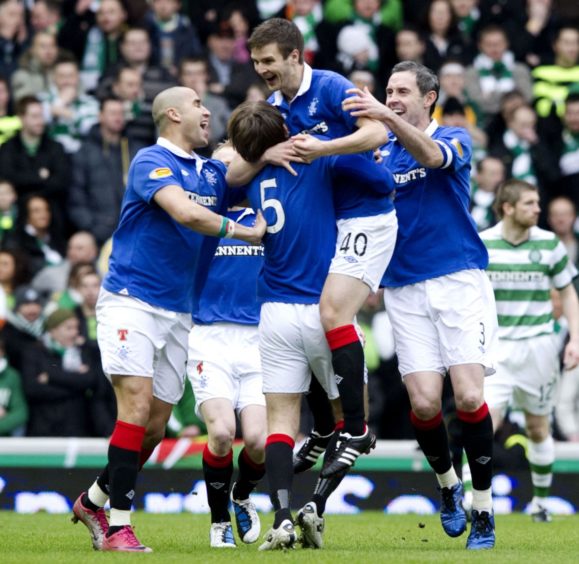 Ness managed one League Cup game for Stoke before representing Crewe, Scunthorpe, Leyton Orient and Plymouth in lower leagues.
Injury hell persisted at Dundee, until he put a stop to it all in September after tuning into a Jonny Wilkinson interview. The England rugby hero bared his soul about the pressure of expectation, battling injury and mental health.
"That's when I first realised there was more to what I'd been experiencing," said Ness.
"Everything clicked, my eyes opened up. What he described was what I was going through.
"So I left Dundee, and a huge weight lifted.
"Fighting against my body to force myself out on the pitch had become a constant battle.
"It took coming out of the game to realise what I needed to do for myself.
"Speaking to a therapist helped me talk about issues I'd buried. It was a massive release.
"I'm probably lucky. In football, we're programmed that it's dog-eat-dog, and you can't show weakness.
"Everyone would say: 'Look how level Nessy is. He's never up nor down, he gets on with things'. Meanwhile, inside, I'm in turmoil.
"If I spoke out I'd think: 'Where am I going to get my next contract? Am I going to lose my place in the team?'. It's unhealthy.
"There's campaigns on men's mental health and opening up to talk. But football doesn't have that culture."
Time out has enabled Ness to look after his three young children, while wife, Heather, works as a writer and business owner. He's leaning towards a return to football next season, happier and healthier in both mind and body.
In the meantime, trips to the school gates to collect Molly offer a pleasant reminder of Ibrox highlights.
"People on the school run talk about that goal against Celtic," Ness revealed.
"It's one that sticks in people's memories. So I'm very grateful to have scored one like that."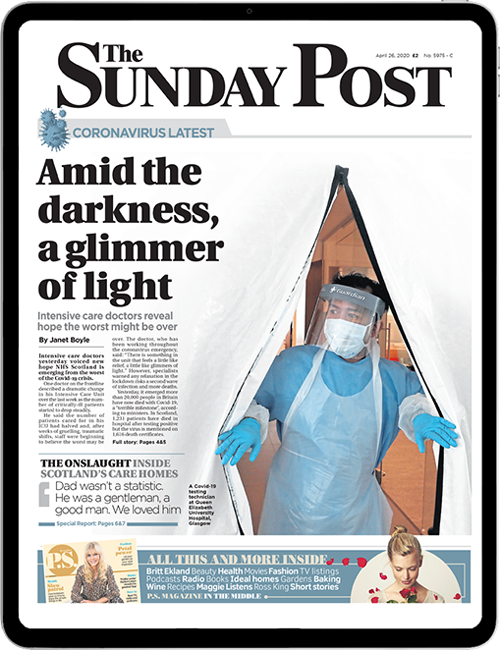 Enjoy the convenience of having The Sunday Post delivered as a digital ePaper straight to your smartphone, tablet or computer.
Subscribe for only £5.49 a month and enjoy all the benefits of the printed paper as a digital replica.
Subscribe