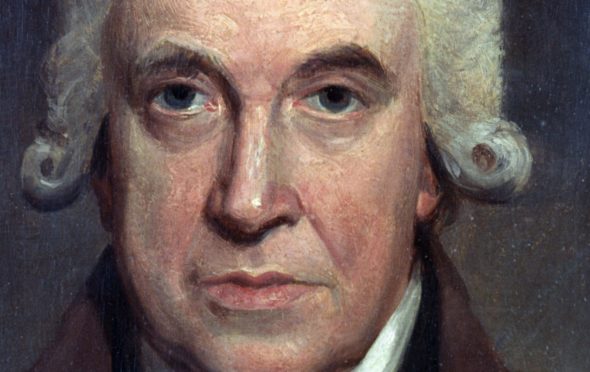 A descendant of engineering icon James Watt has spoken of his shock after his links to slavery were revealed and said his achievements may be tainted because of them.
However, James Gibson-Watt said removing statues of the inventor of the steam engine would only airbrush history without learning from it. Watt's great-great-great-great-grandson was responding as his ancestor's legacy was reassessed after his personal involvement with the slave trade emerged.
Several statues to the engineer in Glasgow are part of a landmark review of how the city should acknowledge its historic links to slavery with campaigners demanding statues and street names are either removed or amended.
Last week, The Sunday Post told how the former rector of Glasgow University criticised the authorities for naming their engineering school after Watt, who died in 1819, last year despite acknowledging his and his family's involvement in the slave trade.
Glasgow University must reconsider tribute to slavery-linked James Watt, says former rector Aamer Anwar
Mr Gibson-Watt, leader of the Welsh Liberal Democrats group at Powys County Council, said: "I have a very uneasy ­feeling about the debate around slavery because, although I view it as a vile and unforgiveable crime against humanity, I'm looking at it from now, in June 2020. I'm putting my perspective on that.
"I think it's absolutely right to take down the statues but I just don't know where this ends. I have a horrible feeling we'll end up with a Stalinist revision of history approach where we airbrush out all the bits of it we don't like.
"A statue of James Watt is an acknowledgement of a famous Glaswegian who changed the world, and he did change the world. There's no two ways about that. He was christened the father of the industrial ­revolution and that's a very accurate description of him."
He said the statues, ­including one in George Square in Glasgow, could be placed in museums. "The trouble with getting rid of all these things is you basically airbrush history by doing so and we don't want to do that. We want to acknowledge it, recognise it and learn from it. It is a really interesting debate to have about where to draw the line."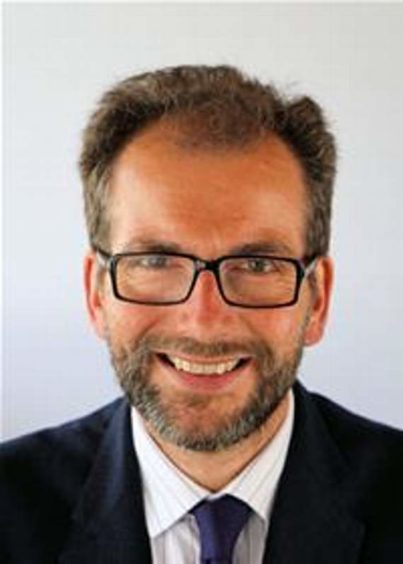 Watt was born in Greenock in 1736 and went on to become one of the world's most highly regarded inventors and engineers for his work on the steam engine.
His father was known to have been involved in the slave trade but last year historian Simon Mullen found evidence that Watt and his brother had been personally involved in selling child slaves.
Former rector Aamer Anwar last week said Glasgow University should reconsider naming its engineering school after Watt last year while launching a programme to acknowledge the institution benefited from slavery. He said: "There is no excuse for it."
Later in his life, Watt refused to deal with some slave owners and wrote that slavery should be abolished. However, his achievements are being ­reassessed in light of the current debate. Launching Glasgow's landmark review last year, city council leader Susan Aitken said: "The development of the steam engine was funded by slavery."
Mr Gibson-Watt, whose family tree stretches from Watt's daughter Margaret down to his late father, Major Andrew Gibson-Watt, had not known about his ancestor's link to slavery. But he believes the slave trade was so prevalent in Watt's era that most businesses would have been connected to it. "The problem I have with this on a broader front," he said, "anybody with a ­ business in a big port city like Bristol, Glasgow, Liverpool or London, at that time you'd have had a job not to have some links to the slave trade in some shape or form.
"It was such a huge, huge business and the basis upon which – to our shame – the great cities of Liverpool, Bristol, Glasgow and others became what they are today. We're looking at it from our perspective. It was a disgusting trade at the time and there were a lot of brave politicians who spoke out against it long before it was abolished.
"My view about his statue is that it's a matter for the people of Glasgow entirely. What was (done) can't be undone, but as far as I'm concerned his incredible achievements are still something I'm incredibly proud of as a descendant.
"We're all flawed human beings. I think vilifying people for taking part in a trade that was commonplace and was an accepted part of the economy and, it shouldn't have been but it was, a legal activity at the time is a bit revisionist.
"Yes, take down their ­statues because it's high time they went, they're out of date so they should be gone, but don't pretend it didn't happen. And don't vilify them for doing something that was an accepted part of everyday life.
"But the James Watt statue is for the people of Glasgow to decide and I would respect whatever decision they decide to take."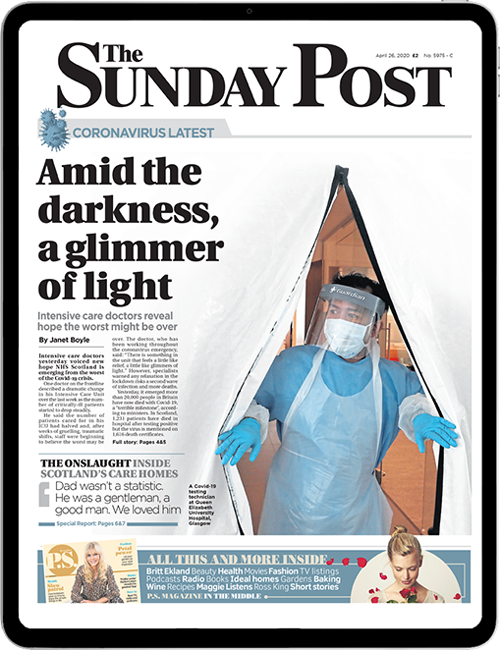 Enjoy the convenience of having The Sunday Post delivered as a digital ePaper straight to your smartphone, tablet or computer.
Subscribe for only £5.49 a month and enjoy all the benefits of the printed paper as a digital replica.
Subscribe