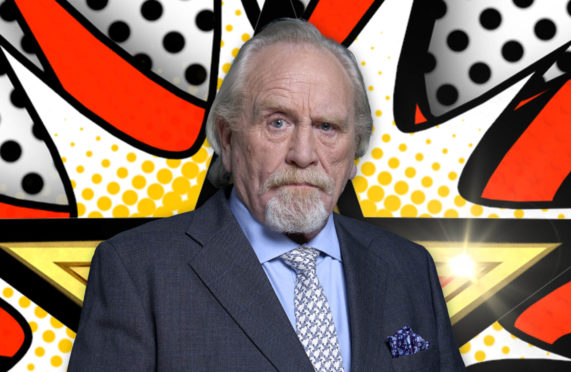 He's battled medieval armies in Braveheart, the Luftwaffe in Battle of Britain and magical zombies in Game Of Thrones.
Now James Cosmo has promised to face down his toughest enemy yet – John Cleese. The comedy legend caused controversy after complaining of "half-educated tenement Scots" interfering in English matters last year.
The former Monty Python actor, who stars with Cosmo in BBC sitcom Hold The Sunset, didn't mention his views to his burly Scots co-star.
"You're joking? How dare he! Well, he never said it to me," said the 71-year-old actor, speaking from the garden of his home in Surrey. "I'm a half-educated tenement Scot.
"Some very special people of the past 100 years have come out of tenements.
"John's actually a lovely a guy and great fun to work with. He loves having fun on the set, and is a charming fellow."
James, who grew up in Clydebank, made his movie debut in 1969 as a Hurricane pilot in Battle Of Britain.
Since then he's starred in Braveheart, Highlander, Troy and Trainspotting, as well as taking key roles in hit TV series such as Sons of Anarchy, Game Of Thrones and the forthcoming big-budget BBC adaptation of His Dark Materials.
Playing it for laughs in a prime-time sitcom isn't perhaps what you would expect from an actor more associated with battling Whitewalkers.
"It's very different to the stuff I usually do, yes, and comedy is always a challenge," said James. "Especially television comedy where you don't have a live audience and it's hard to work out what's funny. You've got to work instinctively.
"The first time you do a scene, you hope the crew is going to start laughing.
"That's usually a good sign.
"I find it terribly refreshing to be one of the youngest people on set, which isn't usually the case these days.
"It's great, the rest of the cast all come in with Zimmers and walking sticks and I don't feel so old any more.
"Older people have as much a sense of fun and enjoyment as younger people.
"But generally on set it is a bit more lighthearted than something like Game Of Thrones."
The role of Lord Commander Jeor Mormont in the hit HBO series is behind James, but returning to Westeros is something he won't rule out.
"I'd love to play Jeor again," he added. "I think it's highly unlikely but I absolutely would. I loved the character. Of all the people in the show, he was a guy with real integrity and honour. Young people are crazy about Game Of Thrones but I still get people asking me about Battle Of Britain, the first movie I made back in 1969.
"To introduce yourself to a new body of fans is terrific."
In 2017, the thespian introduced himself to reality television viewers, on Celebrity Big Brother, alongside the likes of Angie Best, Bianca Gascoigne and Brandon Block.
"I have to be clear – it was something I was doing because I was getting paid handsomely for it," he laughed.
"I thought, 'this is going to be strange and interesting'. And it was – to be locked away with no television, no music, no reading, no writing. You were just stuck with these people
"They said to me not to worry, that I was so boring I'd be voted off in the first week.
"I was there for 52 days. And, from the very start, it was awful. They tried everything they could to make me snap.
"With a few notable exceptions, the people I was in with were completely deranged.
"These people have this inexplicable need for celebrity.
"I don't mind being famous for doing something but with Big Brother, people are famous just for being famous.
"That seems to be important to our society now – to be well known."
When it comes to society, James has previously spoken about Scottish independence being potentially "wonderful" and an opportunity for a fresh start for Scotland.
He admitted he watched with concern last week as Boris Johnson became the new Prime Minister.
"I'm like everyone else in the country. I'm just so confused by the whole thing," he added. "It's been a hell of a thing for this country and nobody knows what's going to happen, and that's not a good thing for the country.
"In terms of Scottish independence, if people want to have another vote and leave, then we should leave. And if they vote to stay, then we should stay.
"But we've got to get off the fence and say what is going to happen."
In his spare time, James says he became obsessed with archery and clay pigeon shooting, much to wife Annie's exasperation.
"I'm just in the garden smoking a Boston butt, which is a big piece of ham," he added. All in, it'll take around 10 hours to finish. That's proper barbecuing. Pair that up with a nice South Carolina vinegar sauce. Lovely.
"I sound like I know what I'm doing. Ask my wife, I sound that way about a lot of things!
"I spend all day on YouTube watching fat Americans barbecuing things. I tend to do that – become obsessed with subjects.
"The latest thing I've got into is canning vegetables. Maybe I could do that next – a range of canned vegetables. It would be like Paul Newman's barbecue sauce.
"Cosmo's Cans, there's an idea. Paul Newman gives all his money to charity, maybe I could do that too."
Hold The Sunset, BBC1, Friday 9pm
---
Sue: The Beatles, purple pills and me
Hold The Sunset star Sue Johnston has revealed how "mothers' little helpers" kept her going while working for The Beatles in the '60s.
Sue, who also appeared in Brookside and The Royle Family, worked for Brian Epstein during the height of the Liverpool band's fame.
"They used to give us purple hearts to get us working!" said Sue, referring to an amphetamine popular at the time.
"We had to work all night, stacking albums on the shelves when the Beatles records came out.
"It was speed, for energy. In those days it was what your mother was having – not mine particularly, but a lot of women.
"I had them – in the '60s as slimming pills.
"Doctors would prescribe you amphetamines."
Sue went on to develop an eating disorder while working on Brookside in the '80s, after splitting with her partner.
"That wounded me deeply and knocked me for six, confidence-wise," she added.
"And then, with this sudden influx of people seeing what you look like, and saying, 'Ooh, television puts ten pounds on you…'
"Suddenly weight became a thing. It had never bothered me my whole life, as it doesn't now.
"I can laugh now, but it wasn't pleasant."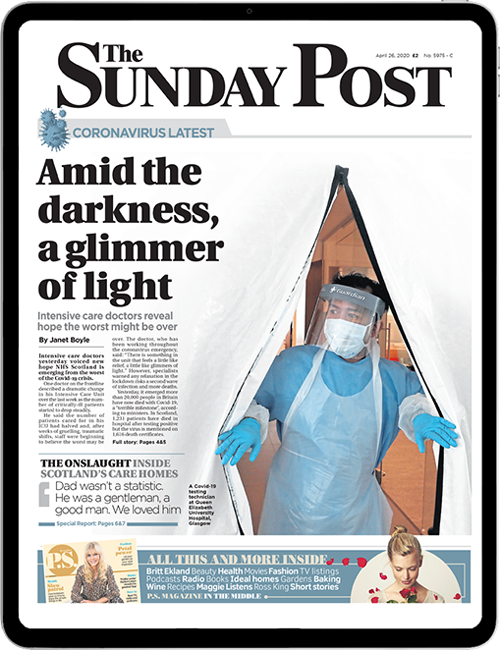 Enjoy the convenience of having The Sunday Post delivered as a digital ePaper straight to your smartphone, tablet or computer.
Subscribe for only £5.49 a month and enjoy all the benefits of the printed paper as a digital replica.
Subscribe