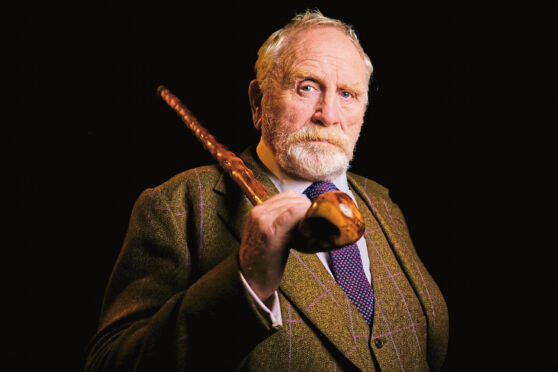 The screen legend talks about life-changing calls, favourite Scottish films, and Scotland as a filming location.
Your dad, James Copeland, was also an actor – did that help you starting out in the industry?
The only advantage was knowing the reality of being an actor. My father was a jobbing actor, like I am. I saw him with his head in his hands when no work was coming in and I saw how hard he worked when he had a job, so I knew it wasn't all premieres and fancy cars.
So why did you get into acting?
Because I was pretty useless at everything else! Actually, I was quite a good labourer but I didn't want to spend my life labouring. That had been a step up from working at Arnott Young shipbreakers when I was 16. I thought I'd been promoted when I was given a shovel!
I gravitated to London and was lucky to get a couple of wee parts, and then The Battle Of Britain came up, which was a big job for me. Every film star you know was in it – Christopher Plummer, Laurence Olivier, Michael Caine – it was awe-inspiring. To come from up a close in Clydebank to that made me question what was going on.
Your favourite Scottish film?
Local Hero. Bill Forsyth and the cast made such a wonderful job of it. It was delightful, and Bill managed to capture that magical quality about the remote parts of Scotland like in older films such as Whisky Galore.
Your favourite Scottish movie you've been in?
Highlander was groundbreaking movie in the way that rock music was used as an integral part of the film, and also in the way director Russell Mulcahy moved the camera around.
Then there's Braveheart – the weeks we spent in Glen Nevis making that film were fantastic. Seeing that big film crew in the area and the money that reverberated through it really brought it home what a profound effect it has on a community when a film company comes in.
Was being cast in Braveheart a turning point in your career?
It was an extraordinary piece of luck that I was cast in it and that it became so successful – it's the most famous Scottish movie. It brought me to the attention of a bigger employer group and it moved on from there.
Can you remember where you were when you got the Braveheart job?
I met Mel Gibson at a general casting about six months before, then I forgot all about it. My wife Annie and I were staying in a one-bedroom flat in Twickenham with our wee baby and we barely had any furniture.
She was working at the BBC and was the main breadwinner. We could only afford a treat once a week – a curry on a Saturday night, and I had just sat down to it to when the phone rang. I thought it would be my pal, so I told Annie to say I'd call back.
She covered up the receiver and mouthed it was Mel Gibson. I thought it was my pal having a laugh, but when I spoke to him I realised it wasn't. Mel said he'd seen my showreel and wanted me to play Campbell, so did I want to come and play? "You bet!" I said.
What do you think of the growing film industry in Scotland?
People have cottoned on now to the fact there's such diverse opportunities – both with the locations and the fabulous crews we have. We have everything you could want in a location, from the beaches of Lewis and South Uist to Edinburgh's architecture to the rolling countryside of the Borders.
Good advertising for tourism?
All around the world, people are watching movies and saying, 'Look at that place – I want to go there and see where it was made'. We're reaching an enormous audience and showing Scotland in its best light, and you can't get anything better for tourism than that.
---
James Cosmo was promoting Visit Scotland's new Set In Scotland film locations guide, available from visitscotland.com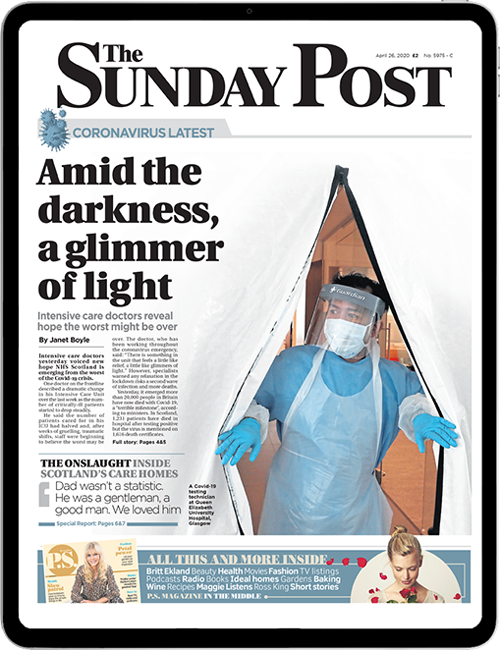 Enjoy the convenience of having The Sunday Post delivered as a digital ePaper straight to your smartphone, tablet or computer.
Subscribe for only £5.49 a month and enjoy all the benefits of the printed paper as a digital replica.
Subscribe