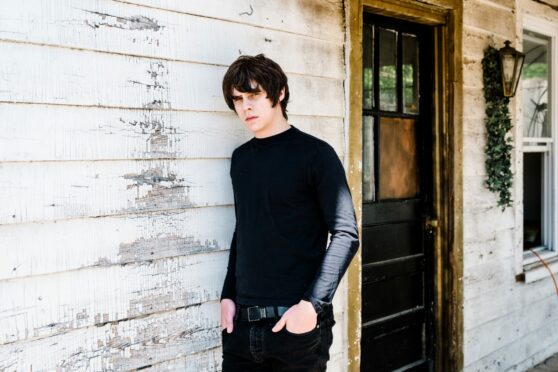 It was mid-March 2020 and Jake Bugg was on a UK tour. But with each passing show, both the singer and his audiences were becoming all too aware this might be the last time they were able to share the joy of live music for a while.
Two years on, the singer-songwriter is finally able to begin another headline tour, and he says he appreciates it now more than ever before.
"It was a crazy time for everyone," he reflected. "In a strange sense, those shows were very memorable because I think most people knew it was going to be their last night out for a long time, so it was good to finish when we did.
"If anything, what has happened has made me more appreciative and grateful of having the opportunity to go out on the road and tour."
Bugg was able to perform at a handful of summer festivals last year, but he admits there is still a sense of nervousness as he prepares to headline a tour for the first time in 24 months.
"Those festivals helped, as we rehearsed a lot of the new songs then, but it's been such a long time since doing a tour," he continued. "It's longer sets and new material, so I'm apprehensive but also very excited.
"It was amazing to do those festival shows, but there were definitely a few nerves before the first one because it had been a year or two since we last played and seeing that many people in the crowd again was a lot to take in, but I think we did all right.
"This time, again, it's more nerves than anything, but it will be fun. I can't wait to come back up to Scotland. I say it all the time, but the crowds there are brilliant and it's definitely a part of the tour we're looking forward to."
Bugg, 28, released his fifth album, Saturday Night, Sunday Morning, last summer, showcasing a much bigger and more uplifting sound than he was known for when first breaking through.
It was a conscious decision he made to change up his style and not one affected by the pandemic, as the songs were mostly written before coronavirus shut down the world.
"I think a lot of people associate me with more acoustic songs and a few ballads here and there, but I felt I had plenty of them," he explained.
"It was kind of done before lockdown and I could have released it during that period, but I thought it might be better to wait until I could play a few shows at least, and I'm glad I did, because in the meantime I wrote All I Need and Lost, which happened to work very well for the record."
This year marks the 10th anniversary since the release of Bugg's double platinum debut album, which reached No. 1. He was only 18 at the time, and had been signed to a major label after performing on the BBC Introducing stage at Glastonbury in 2011. So how does he reflect on the past decade?
"A lot has happened. For the first record to do what it did gave me the platform to have the career I've always wanted, getting to go around the world and play shows.
"There's been downs that come with the ups, but that's all part of the journey and I don't think it would be much fun if it was easy all of the time."
A huge football fan – he has been a shirt sponsor for Notts County the past three seasons – Bugg has written the soundtrack for an upcoming film about Brazilian legend Ronaldinho.
"To be honest, it very much kept me going through lockdown. It gave me something to keep focused on," he added. "It was a no brainer – I got to watch Ronaldinho score great goals and write music to it. It was completely different, writing for the image and trying to capture the emotions happening on screen, but I enjoyed it and I'd definitely like to do more of it in the future if the chance arises.
"But it was quite conflicting when I had to write a triumphant piece of music for when he scored a goal against England!"
---
Jake Bugg, O2 Academy, Edinburgh, Monday; O2 Academy, Glasgow, Wednesday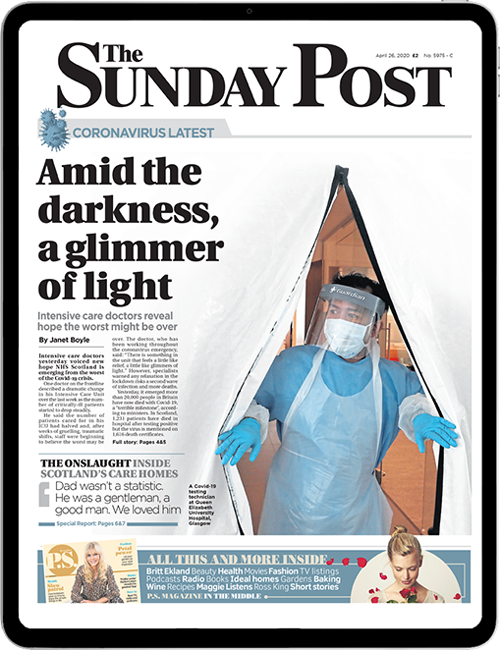 Enjoy the convenience of having The Sunday Post delivered as a digital ePaper straight to your smartphone, tablet or computer.
Subscribe for only £5.49 a month and enjoy all the benefits of the printed paper as a digital replica.
Subscribe