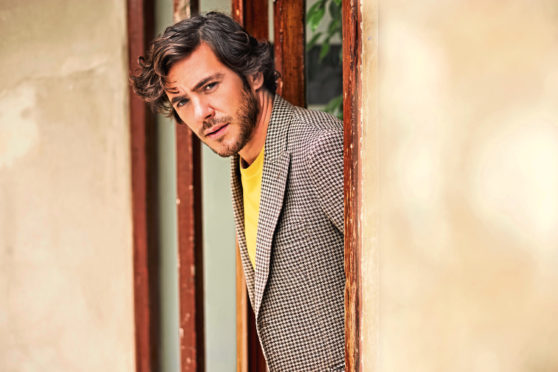 The singer-songwriter on following up his number one album, pre show nerves and working with Nile Rodgers. 
Your last album reached No 1, so do you feel pressure with new record, Europiana?
I never thought in a million years the last album would go to No 1. We worked very hard to get to where it got – not to be No 1, just to be heard. It's hard to work hard right now, and I don't know if that will affect how the music is heard. I think it will take longer for things to be known. I fear the world today with the way things come and go – it's terrifying putting so much work into something and it just comes and goes, so I hope this album has life, as it has the potential to lift up in hard times.
What's the idea behind Europiana?
Most of my 20s, my dream was to be an American singer-songwriter – I was so influenced by '60s American music and thought I'd be in Laurel Canyon with a pick-up truck. In my 30s, I realised that's not who I am – I was born in London and spent summers in the Mediterranean, where my family is from, and was influenced by music there. I think fatherhood made me realise how strong my roots are, because you want your children to have some of it. I wasn't playing Americana music to them, it was Italian music, and I became more honest about my identity. Hopefully playing this album makes the listener feel like they're on holiday. People ask if it's political but no, it's celebrating European culture and everything we have in common, not our differences.
How did Nile Rodgers get involved?
I was writing in the studio with a friend, Mark Ralph, and I said it would be great to have some Nile Rodgers-style guitar in this part, and he said we could ask him. So we got in touch and I explained the concept – when he understood it, he gave me the courage to see it through. European music changed drastically in the last 50 years and Nile is such a big reason for that. Until the '60s, European music was very crooner-esque, melodic and storytelling, but when disco went from underground to mainstream in the '70s and collided with European songwriting, it led to these incredible disco grooves with thought-out songs over them. That's how we got the likes of Julio Iglesias and Abba, and it lives on in Phoenix and Daft Punk today.
What was Nile like to work with?
He's become a bit of a mentor. He has this sense of familiarity – he knows we all grew up listening to him and so he's used to people reaching out as if they know him. He does the same, which is lovely. He acts like he knows you and makes you feel at home, and that's why he still is where he is today.
How did you write and record during the pandemic?
It was mostly written at home. At the start of lockdown, I was writing about loneliness and fear, but I knew that wasn't something I'd want to sing about, so I created the idea of Europiana. When we were allowed to work together, some of the band would come to my house. But I didn't want it to be a writing session, I wanted to have a fun night and create a soundtrack to it. We recorded for 10 days in Abbey Road, then the third lockdown kicked in. Just when I thought the album was going to hit a wall, we were allowed to work again, and I went to the studio and finished it.
Are you missing live shows?
It's surprised me how much I have. I was doing it so much and might have taken it for granted. I'm not surprised I missed the camaraderie – when touring you're connecting with people, and I miss that.
You headlined Wembley Arena on your last tour. How was it?
Five minutes before going on, I became terrified we'd be caught out, that the crowd would realise we didn't know what we were doing. When we walked off afterwards, I've never felt so much pride in the band and team, as I realised this is where those guys belong and we can pull it off. The hardest thing after the last album and Wembley was, now what? Wembley felt like the end of one chapter, so I wanted to start a new adventure, and this album is it.
Jack Savoretti's new album, Europiana, is released on Friday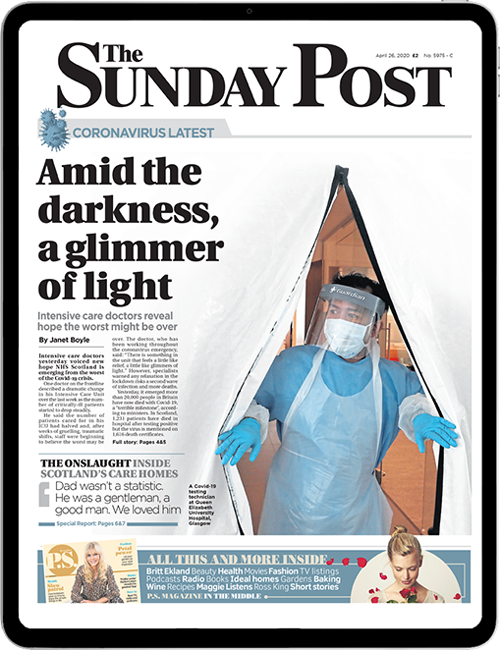 Enjoy the convenience of having The Sunday Post delivered as a digital ePaper straight to your smartphone, tablet or computer.
Subscribe for only £5.49 a month and enjoy all the benefits of the printed paper as a digital replica.
Subscribe