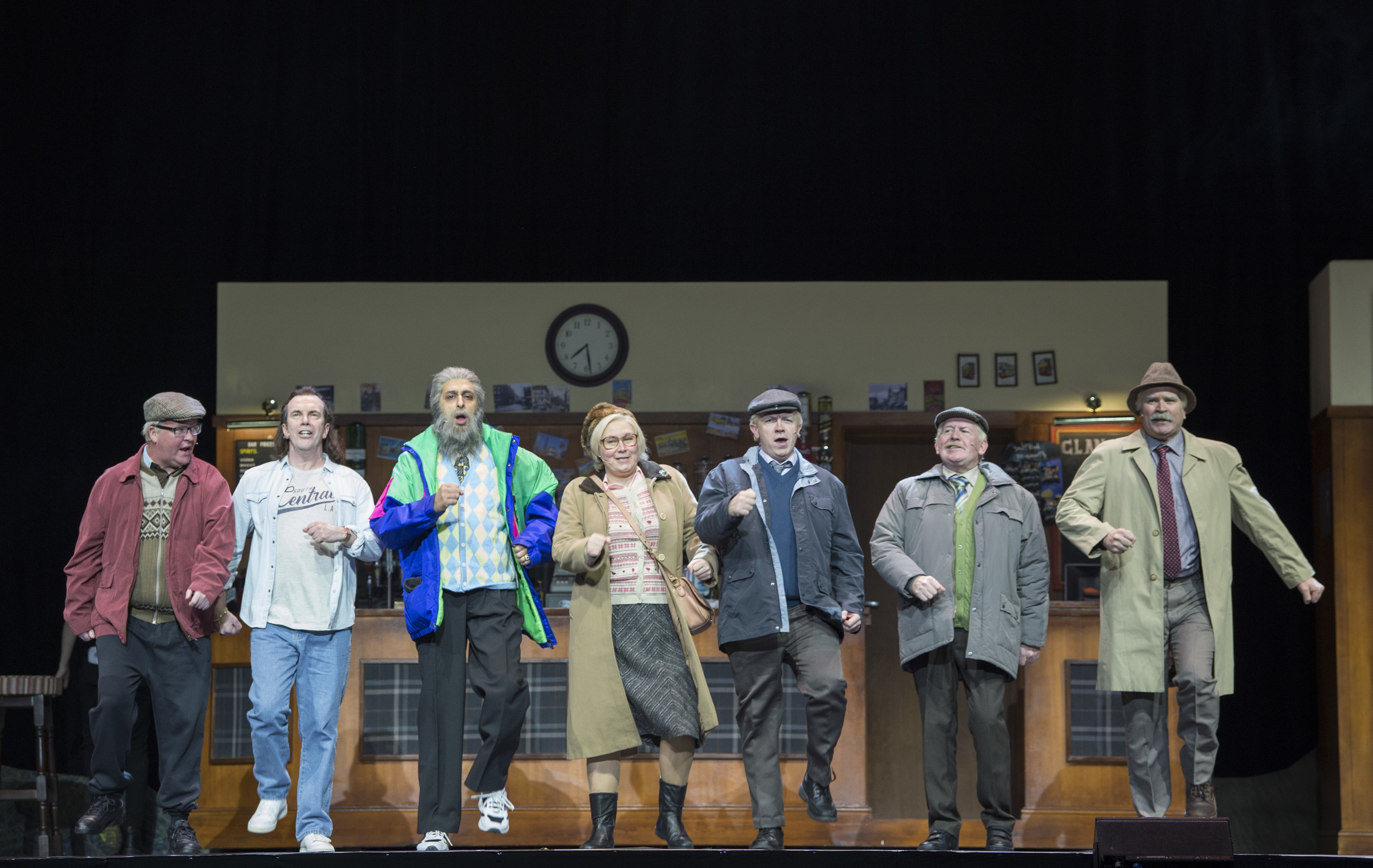 THOUSANDS of comedy fans showed they're still game for a laugh – as they flocked to see the nation's favourite curmudgeons.
More than 20,000 people packed out Glasgow's SSE Hydro yesterday to see Still Game Live 2 on its opening day.
And when the curtain came down it was clear the comedy team behind it had pulled off a masterstroke.
Delighted audience members said they found the new show even better than the previous live offering in 2014.
And the fun started before the cast had even got on stage.
Punters travelling by train got a treat when they spotted signs at Exhibition Centre station had been changed to read Craiglang – in homage to the fictitious estate where the show is set.
Special notices in the station also read: "Aff tae Craiglang for Still Game Live 2 at the Hydro the day?
"Don't git legless at the Clansman, watch yir footing in the station and buy yir tickets before ye board."
Despite a biting wind and rain showers fans laughed and joked as they excitedly queued up.
And they were rewarded when they found their programmes came complete with a pair of fake teeth to replicate those of character Methadone Mick.
When the first performance was over, it was clear the Still Game team had done it again as fans applauded their efforts.
Veterinary nurse Emma McCluskey, 37, from Pitlochry, said: "We couldn't get tickets the last time so I'm delighted we got them this time around."
Kerry-Anne Crossan, 30, from Ayr said: "I giggled the whole way through."
However, there was one unfunny incident at the show when two audience members began fighting with each other.
At first, fans thought it was part of the act but soon realised the rammy was for real.
Last night the venue confirmed there had been an "altercation" between two members of the audience during the performance.
And Police Scotland confirmed that officers attended the venue.
Luckily, the incident didn't interrupt the show and most people coming out were blissfully unaware of the disturbance.
Yesterday's two performances were the first of 15 the cast will put on.
Stars Greg Hemphill and Ford Kiernan told The Sunday Post they have been working out in preparation.
And they vowed they would need to be near death before cancelling one of the highly-anticipated shows.
"You have to prepare for a performance this size," Ford said. "Greg's been walking a lot to get in shape and I've been dieting and have lost weight.
"The last thing we want to do is come down with something."
Greg continued: "Let's say Ford fell and broke his leg. The next night he would come out in a wheelchair and we would need to reference it.
"We would be sitting in the hospital writing new lines to deal with it. This isn't like a West End show that runs for months, so we would have to be close to dying to miss a performance."
Gavin Mitchell, who plays Boaby, broke ribs just weeks before the show's last run at the Hydro in 2014 but fought through the pain each night.
Ford said: "We owe the fans for being so faithful all the way through, so we're throwing everything we can at this show."
Still Game 2 – Bon Voyage is at the Hydro, Glasgow until February 16.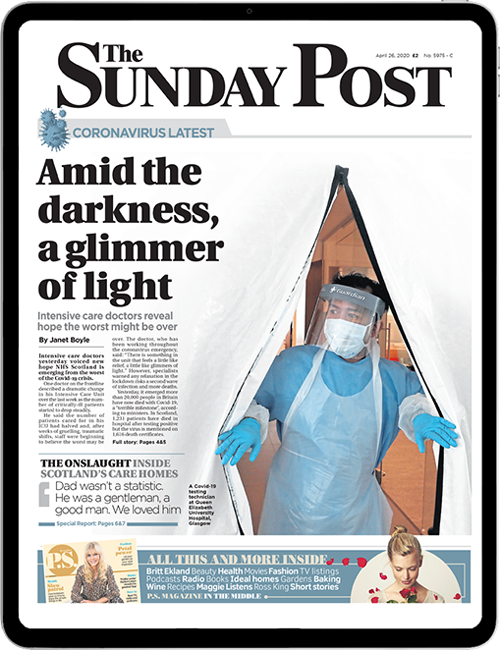 Enjoy the convenience of having The Sunday Post delivered as a digital ePaper straight to your smartphone, tablet or computer.
Subscribe for only £5.49 a month and enjoy all the benefits of the printed paper as a digital replica.
Subscribe