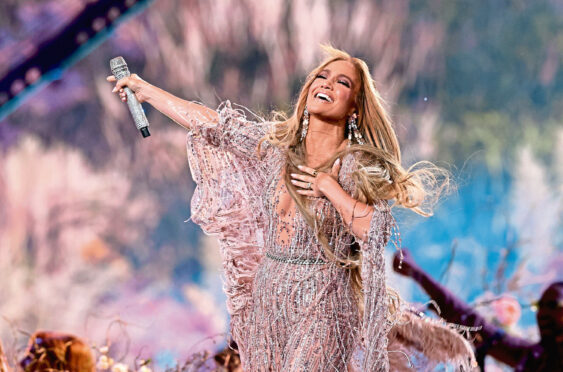 A few years ago I was in New York to chat to Jennifer Lopez and, as I was in town, I thought I'd hit Broadway after the interview.
As time ticked on, Lopez was running late, then her publicity folk asked if I could stick around and she would fit me in for a chat later.
Just then, she walked in, so I took my chance and said to her that I was going to be late for curtain-up, and if it was possible we could have five minutes then and there.
Sometimes these things backfire but happily J-Lo agreed to sit down for our conversation. It turns out she wasn't the diva… it was me for demanding to do the interview so I wouldn't miss my show!
Lopez was brilliant and totally understanding. The interview went so well I asked for a selfie with her and once again she was accommodating.
Although I fiddled with my phone for so long, she said:"Give it here, Ross" and snapped us together!
It was during that interview J-Lo confessed that, remarkably, she had lots of insecurities, one of them being her singing. She worried when she moved into the music industry that people wouldn't rate her. In my opinion she's a fine chanter and would probably do well at the karaoke in Glasgow's Horseshoe Bar!
Last week, she opened up on some of her other fears.
"There was a time in my life where I would only sleep three to five hours a night. I'd be on set all day and in the studio all night and doing junkets and filming videos on the weekends. I was in my late 20s, and I thought I was invincible," she said.
"One day, I was sitting in a trailer, and all the work and the stress it brought with it, coupled with not enough sleep to recuperate mentally, caught up with me."
She experienced panic attacks, made all the more frightening by not being aware of what was going on.
"I couldn't see clearly and then the physical symptoms I was having started to scare me, and the fear compounded itself," she added. "Now I know it was a classic panic attack brought on by exhaustion, but I had never even heard the term at the time."
A health professional suggested Lopez take a look at her lifestyle. She was advised to get between seven and nine hours of sleep a night, eliminate caffeine and to work out regularly.
At 52 she has now embraced wellness and her philosophy is "Pro-living versus anti-aging". She recommends the power of a good night's sleep saying that it can knock 10 years off how your face looks. I'm taking her advice, so after five good nights' sleep I should look like a baby!
I loved my visit back to the UK last week. I stayed at the wonderful Goring hotel in London, and dined at La Lanterna, with the brilliant Luca and staff, and also the Lychee Oriental, owned by super-talented Jimmy.
They rolled out the red carpet for me. Then I ate so much they had to roll me out afterwards…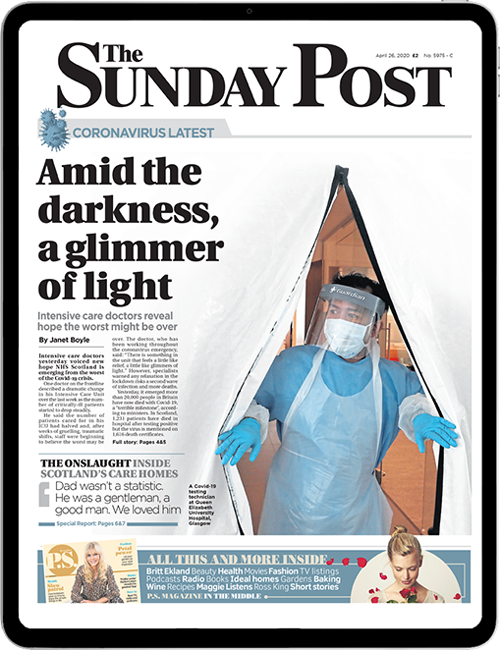 Enjoy the convenience of having The Sunday Post delivered as a digital ePaper straight to your smartphone, tablet or computer.
Subscribe for only £5.49 a month and enjoy all the benefits of the printed paper as a digital replica.
Subscribe