SCOTLAND'S only two-starred Michelin chef has spoken about his long battle with a deadly brain tumour, admitting: "I've had a lot more time than I should have had."
Andrew Fairlie, who runs his own restaurant at the Gleneagles Hotel, said he completed his most recent treatment a year ago.
But he has told doctors to hold off putting him through chemotherapy as his condition has stabilised.
The 54-year-old said: "The tumour could grow. If it starts to grow any more then it will be fatal. But I've always known that eventually the tumour is going to kill me.
"I've had a lot more time than I should have had. I am lucky in that sense.
"I could still go down the route of an intensive 21-day course but we don't know what the outcome of that would be. And at the moment I am not prepared to do that.
"I've always considered myself to be fortunate. It is a slow-growing tumour."
The tumour revealed itself via a massive seizure while he was visiting Vietnam with his then girlfriend in 2005.
"I was working out in the gym, went back to my hotel room and had a shower," he told the German No Gloss magazine.
"I came out and, all of a sudden – I can barely describe it – it felt like someone had taken an electric chord and stuck it to my left hand."
He was 41.
He suffered a second seizure a week later in his kitchen in Glasgow.
His girlfriend took him to hospital, which ultimately led to him being diagnosed.
He said that when he asked his specialist how long he had got, he replied: "Eight to 10 years and you'll be doing well."
Mr Fairlie, who has two grown-up daughters from his first marriage and two step-daughters with his wife, Kate, says family has become the most important thing to him.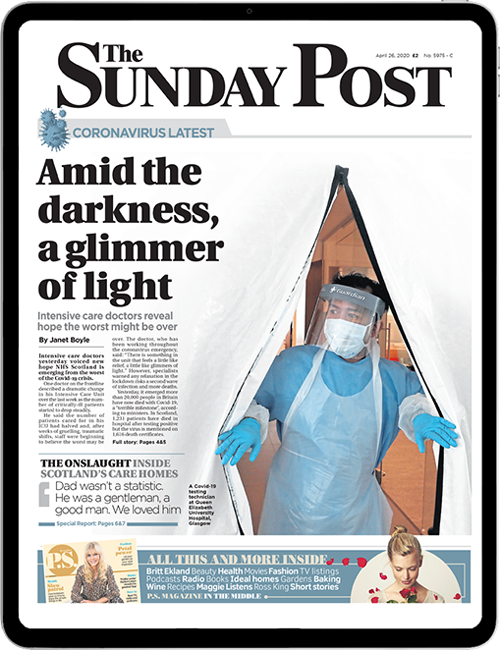 Enjoy the convenience of having The Sunday Post delivered as a digital ePaper straight to your smartphone, tablet or computer.
Subscribe for only £5.49 a month and enjoy all the benefits of the printed paper as a digital replica.
Subscribe