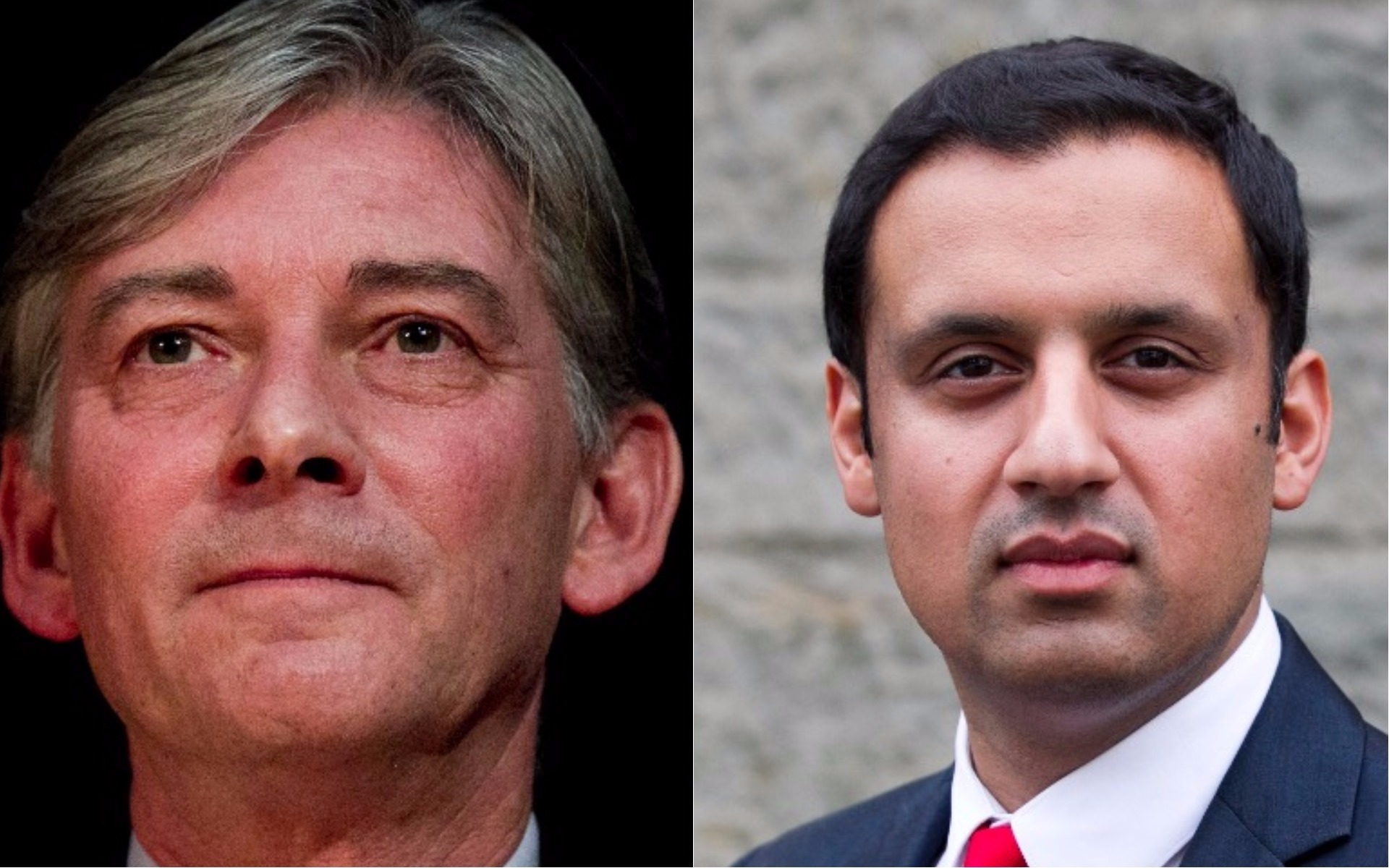 ANAS SARWAR and Richard Leonard are going head to head in the battle to lead Scottish Labour.
They have already faced a grilling from pundits, the public and party members but what are the questions they have for each other?
Here, we let them quiz each other. 
SARWAR QUESTIONS LEONARD
What is the first thing you would do as leader?
Well the first thing I would do is not wait until 2021, I would build a coalition with the Labour party, trade unions and patient groups to put pressure on the SNP now.
I am strongly of the view that we can't simply look at how we can better manage the NHS. We need to get to the causes of ill health and they often lie beyond the door of the hospital or GP surgery door. Unless we tackle poverty or inequality we are going to see increased pressure on the NHS.
Will you join me in committing to creating a new deputy leadership post to ensure we never again have an all-male leadership team?
I just don't see that as being the biggest challenge facing women in Scotland today.
I have a strong track record on gender equality, I have been arguing in the Labour Party for 25 years for all-female shortlists and I think my record on delivering for equality is strong. As a trade union organiser the first case I took on was an equal pay claim for the head chef at Rosyth Dockyard.
How would you reassure Labour voters of our party's commitment to protecting Scotland's place in the UK?
What we need to do more of as the Labour Party is set out what we are for, not more of what we are against.
That includes arguing strongly for Scotland's place in the UK in order to bring about radical change.
The argument I made in 2014 was there are positive reasons for change within the UK and that still stands. I think Labour's constitutional convention needs to have a bit more energy and urgency. That includes a look at the House of Lords and a look at federalism across the UK.
Now that we know the Tories want to take us off a Brexit cliff edge, do you regret voting with the Tories in favour of Article 50?
This alludes to the only time I voted against the Labour whip. I voted for the Labour amendment that blocking Article 50 should not be seen as a green light for independence and the SNP voted that down.
The reason [for voting for a Tory motion in favour of triggering Article 50] was that, as a democrat, we need to abide by the result of the 2014 referendum and in turn we need to respect the outcome of the 2016 referendum.
Scottish Labour fought for and won its autonomy last year. What will you do to ensure that autonomy is not eroded?
The reforms led by Kezia Dugdale put Scottish Labour in a good place, it gives us greater reforms over selections and greater autonomy over policy but Scottish Labour needs to be better at raising its own finances and improving its own organisation.
I am proud to be part of the Labour family, fighting every day to elect a Labour government at Westminster and Holyrood. What do you say to people who have questioned my Labour values?
I have always seen you as a friend and an ally. It is not for me to judge you, it is for the Scottish Labour membership to make a decision based upon their judgement of Anas and their judgement of me, and I'm quite happy to leave it in their hands.
Len McCluskey's union 'to back Richard Leonard' in battle for Scottish Labour top job
LEONARD QUESTIONS SARWAR 
What's not in public ownership that should be?
Our railways are a good example. I think we should also look at re-regulation of our bus services. This would be considering public, community and co-operative models of ownership.
We also need to look at our energy market. The economy of the north-east has faced big challenges. What we can't allow to happen is for big companies to come in, make the easy money and then walk away.
So it is a worthy proposal to allow the Scottish Government to have a stake in the oil fields or the infrastructure around them to make sure we are protecting and building the jobs and economy of Scotland.
How do you think we should go about making work more secure, especially for young people?
We need to ban zero-hour contracts. Young people's minimum wage should be the same as for older people.
There is no justification for the difference when they are doing the same job. One of the things we have in Glasgow is a guarantee that anyone who has been unemployed for six months or more has access to a training place, apprenticeship or job and I would like to see that become a Scotland-wide guarantee.
The attainment gap in our schools is growing. How do we best tackle it?
We have had 10 years of SNP mismanagement in education.
So the way to get to grips with this is to stop the local government cuts, use our tax powers to properly fund our schools and, also, we need to start taking the link between education and mental health seriously.
For so many children in those important years when they are taking exams, if they have a mental health issue the outcome affects them for the rest of their life. That is why I want guaranteed access to mental health professionals in every school.
I believe providing care should be a service, not a business – how do we go about getting care delivered for people not profit?
The reality is that the integration of health and social care has happened in name but the level of investment that should have gone alongside it has just not happened. We need more public providers of these crucial services but the challenge here is that you can't cut local government funding and deliver this expanded service.
Talat Yaqoob: Scottish Labour leadership contest has two men talking. Again. Where are all the women?
What should we do to make sure councils are funded properly?
We need to stop the cuts, and then use the tax powers to put more funds into local authorities but then also recognise there is unfairness in the council tax. It is not a progressive tax. That is why we are keen to reform our council tax system.
The platform we stood on is to make sure 80% of people are paying less council tax through reform, while those at the top are paying more. But, most importantly, we need to stop this drive towards austerity. It has come from the Conservative Government at Westminster but it has been multiplied by three by the SNP.
Which politician do you want to see next on Strictly Come Dancing?
You.
Anas Sarwar 'humbled' by support for Scottish Labour leadership bid