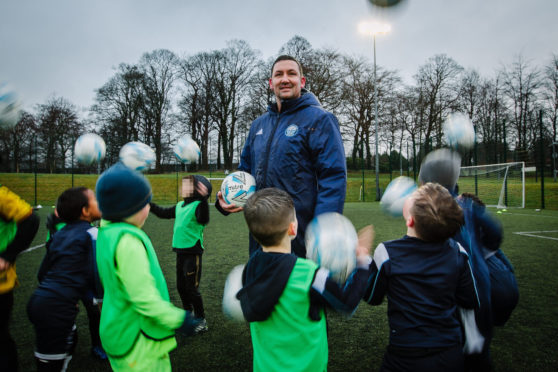 If the first anniversary of a wedding is paper, the equivalent for a divorce should surely be a paper cut.
That is not to suggest all splits bite deep. Some are much more amicable than others.
This afternoon, Martin Canning will reflect on his separation from Hamilton Accies at the end of January, 2019 – ironically following a defeat by Celtic – by watching his former club take on the Hoops from the comfort of one of the Fountain of Youth Stadium's posh seats.
And he will do so far, far more content with life than he was in the latter stages of his time sitting in the dug-out.
Why? Because a switch from the demands of the professional game to coaching kids – many of them underprivileged kids – has helped rekindle his love of the game.
The 38-year-old admits: "When I left, I didn't go to a game for a couple of months because I just wanted a break from football.
"I was at a real low ebb, and I was fed up with it all. I had been through four years of tough tests trying to keep Hamilton in the Premiership, which for us was success.
"Others will think that is just scraping by, even though it is an achievement to keep them in the league.
"After four years, I just wanted a break from it.
"I knew I had to get away, and when I left it was 100% the right time – for me and for Hamilton. I knew that then.
"For probably a couple of months in the run up to it, I had been feeling that way because I was really struggling.
"I had on that tough, outer skin, which allowed me to keep picking people up and saying: 'Come on, let's go again'.
"We were on some bad runs, but managed to pick people up and win the odd game.
"It is the same now. You lose more games than you win, and you have to not let the players feel sorry for themselves.
"If you allow that to happen, you won't stay up – it is impossible to stay up.
"But it is a tough job. Sometimes you need somebody to pick you up.
"I'd think: 'I wish somebody would come in and give me a pep talk here!'.
"Instead, you are the one who is constantly trying to get people going again, whether it is to your staff or your players.
"To be fair, Ronnie MacDonald (Accies' owner) and Colin McGowan (Accies' chief executive) were brilliant. Whenever you were going through a bad run, Colin would speak to you and I spoke to Ronnie daily.
"Even to this day, I am really close with them. They are still friends.
"I have been back a few times to watch games. I have been away with Ronnie to a couple as well – Morton and Dunfermline – and I will be at the Celtic game."
Attending but treading lightly.
Canning empathises with the football struggles of his successor, Brian Rice, and has sympathy with his well-publicised issues with gambling which saw him handed a 10-match ban last Thursday.
"I would never stand on anybody's toes. I would never go back there and put myself in that position," he said.
"I would not have liked someone to do that to me, so it is something I am always conscious of.
"I have been maybe three or four times, and if there has not been a good result, I would not go down to the dressing-room.
"I would leave.
"I know what it is like as a manager. If it hasn't gone well, you don't really want to speak to anybody. You just want to get peace and get up the road.
"I would just go and see the directors in the Boardroom. I would always do that.
"If there has been a positive result – and you know they are going to be happy and in a good mood – then I will go downstairs and see some people.
"I would never go in beforehand. I would only ever go in after and that would be to say hello and well done."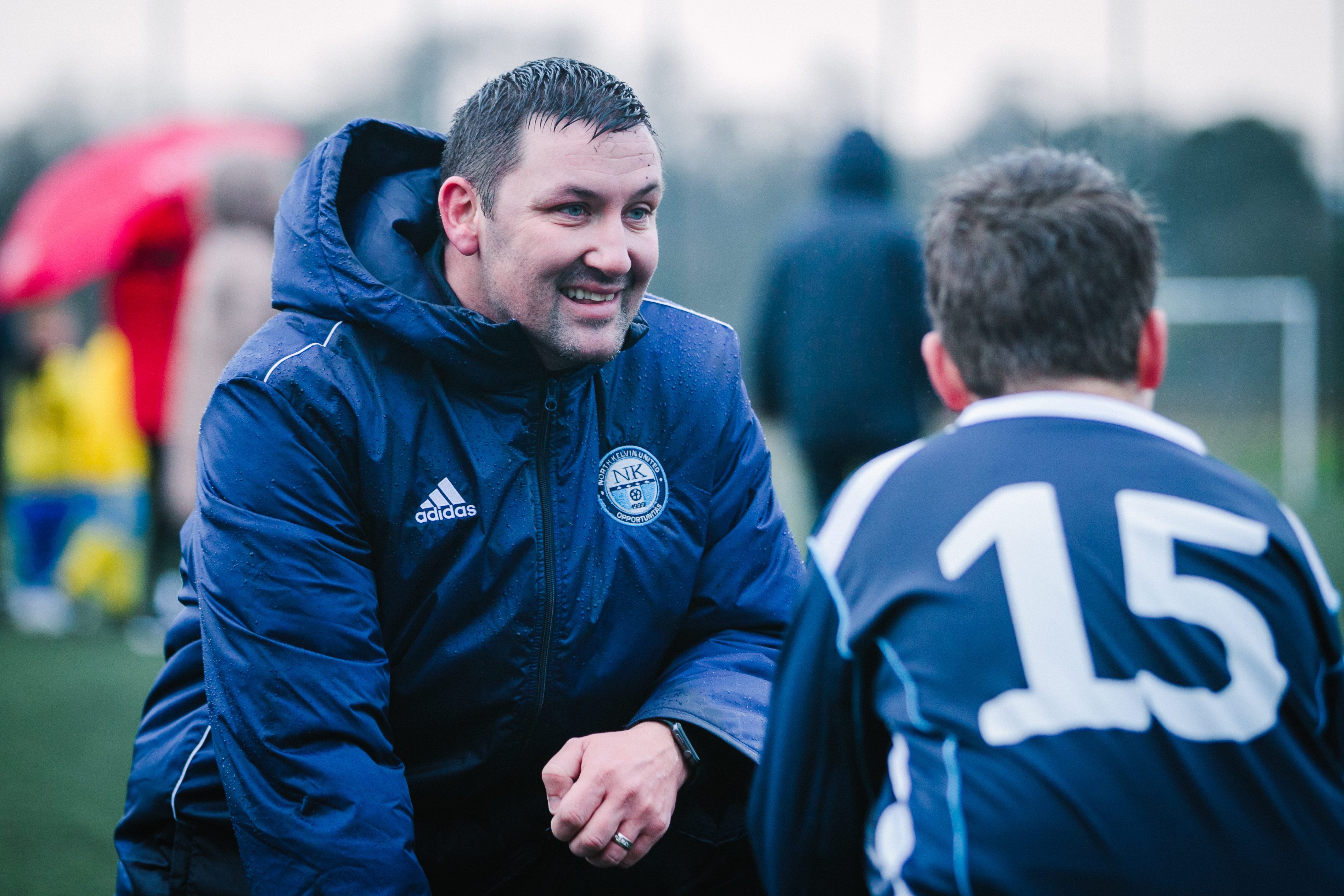 While he remains sensitive to such concerns, Canning reports that working with kids and kids' teams provides a more straightforward – more rewarding – existence.
"Professional football is a pretty selfish environment," he said.
"You have to look after yourself or you will be out. It is as simple as that.
"So when I was off, I wanted to do something that was actually going to help somebody in some way.
"I spoke to North Kelvin Sports Development Group, the charity, and said that I would do a bit of coaching and help their coaches.
"They phoned me back and asked if I would come in and do a development night for their coaches.
"So I went and did that up at Petershill in the north of Glasgow, watched a couple of games, and gave some feedback to their coaches.
"They have got a football side, North Kelvin United, but there wasn't much structure. So they asked me to come in and take it over and grow it.
"I am now doing that full-time for them and it is going great. The numbers are improving all the time.
"There are over 100 kids in there, and 20-odd coaches. It has been good for me to put that structure in place."
Canning's commitment has been rubber-stamped by his rejection of a couple of offers to return – "at a decent level" – to the professional game.
"I have had a couple of opportunities and knocked them back," revealed the former centre-back.
"One of them I could have taken, but didn't because I had started doing this and I was really enjoying it.
"The night before I was due to go and meet them, I found I wasn't looking forward to it. It wasn't exciting me.
"I was more excited about what I could potentially do at North Kelvin, so I phoned up and told them I would like to withdraw from the process."
Nothing lasts forever and he acknowledges he cannot rule out a return to the professional game.
"In two years' time, will I still be doing the same thing? I don't know," he said.
"I still work on Saturdays, scouting for Aberdeen, so I still have a connection with the game.
"And I get to watch Hamilton from time to time.
"But I would say this is as happy as I have been since I was playing. I said that to my wife as well.
"Having Christmas off to spend with the kids that I have never had before. I am enjoying being out of the bubble.
"After you have had the wee break, the first thing you think is that you want to get back in.
"Then when I got the opportunities to go back in, I thought to myself: 'I don't want to do this!'.
"I have been asked by people in the game if I regret it, and the answer is no, not at all, because I really didn't.
"If you had said to me two years ago that I would be working at North Kelvin I would have said no, it wouldn't be for me.
"But when you actually get in, and see nice people trying to do nice things to help others and realise the struggles at grassroots level, you catch the bug.
"I am talking about the volunteers: folk who work all day and then go out at night to help kids, give up their Saturday morning lie-ins and don't get paid for it.
"They care about people, and they care about kids playing football enough to put themselves in that position.
"I love being part of that."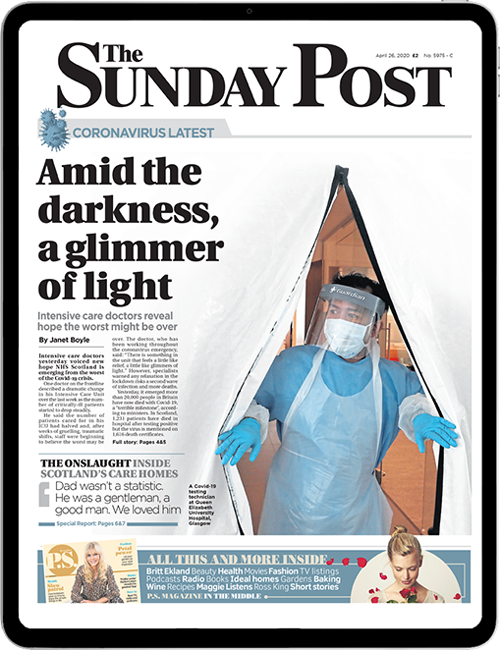 Enjoy the convenience of having The Sunday Post delivered as a digital ePaper straight to your smartphone, tablet or computer.
Subscribe for only £5.49 a month and enjoy all the benefits of the printed paper as a digital replica.
Subscribe