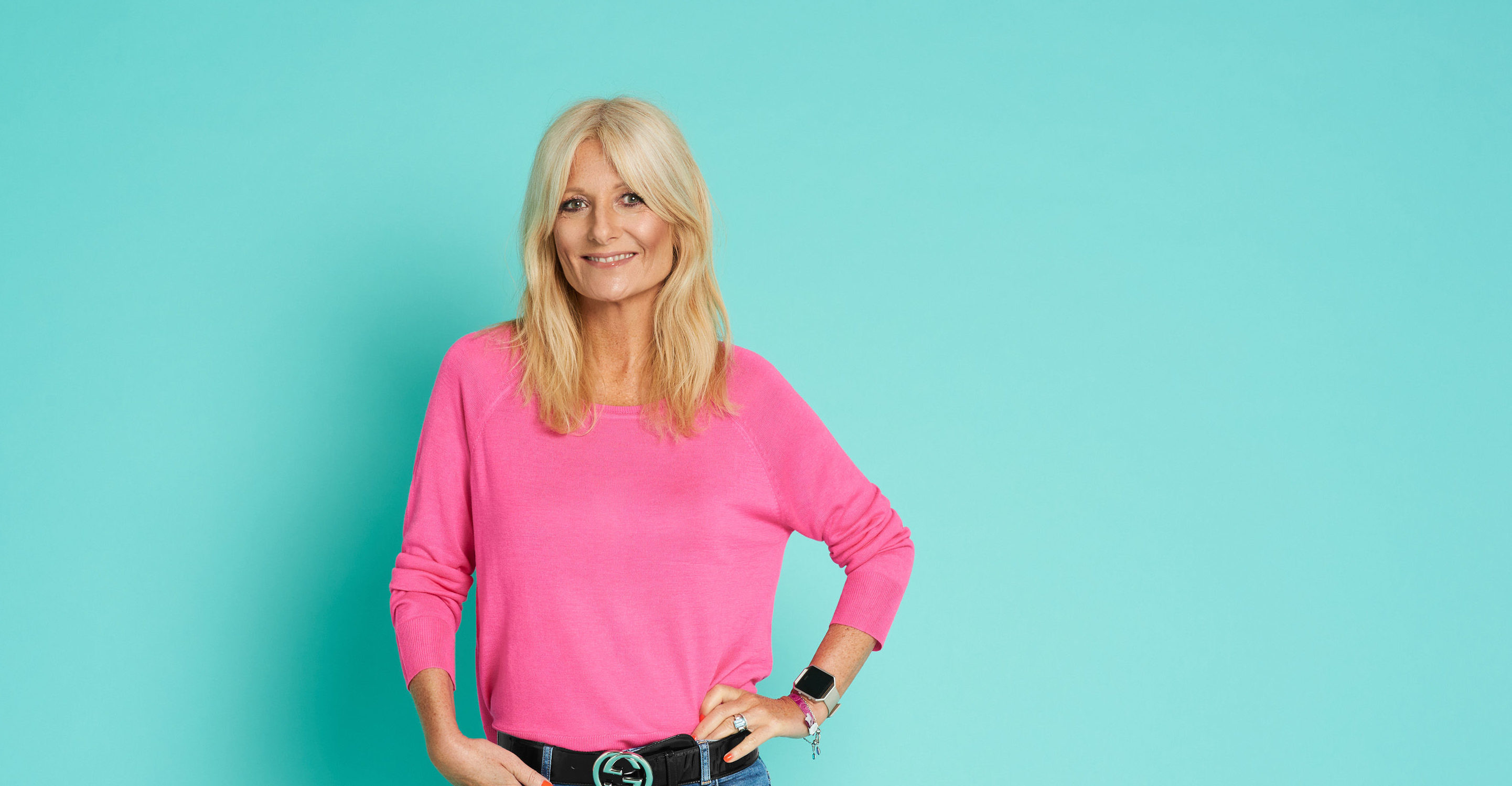 KEEPING up with Gaby Roslin isn't easy. She's on one of her daily seven-mile hikes across London when iN10 pins her down – or rather breathlessly tries to keep up – for a chat.
Gaby, whose major breakthrough was alongside Chris Evans on The Big Breakfast, speaks as she walks, fast and with purpose.
But with a TV and radio career that dates back more than three decades and shows no signs of slowing down, there is much that's worth hearing.
Like how the prevailing #MeToo culture is very different from the more sexist attitudes of some of her early days.
"When I started there were some not particularly nice things said to me by male guests and male colleagues," confides Gaby, 53, whose acclaimed new show, Gaby's Talking Pictures, is winning an army of fans each Sunday on BBC Radio 4.
"But I've never been one to shy away from pushing someone away or telling them to get lost. I didn't just roll over and let it happen.
"I was lucky in that I had female producers and executives, but they were different times.
"We've all got to support each other and be more respectful and the #MeToo campaign is fantastic. No one, whether it be male, female, because of their age, religion, colour or sexuality, should be treated differently.
"They should get a job because they're the best for it, not because we're ticking a box, like having a woman over 50.
"I was brought up to believe everyone is equal. We've come on so far in this country, although other countries terrify me – let's not get on to the World Cup and where it's taking place."
Gaby may have negative perceptions of Russia, but otherwise positivity is very much to the fore.
She has had her own chat show, hosted the National Lottery draws and forged a lasting partnership with Terry Wogan on Children In Need and elsewhere amidst much else.
Now it's hilarious movie-based panel show Talking Pictures, in which she's joined each week by Alistair McGowan and Ronni Ancona who impersonate an eclectic mix of celebrities, that's a real winner.
Cold Feet's John Thomson and comedian Ellie Taylor are the team captains.
Gaby came up with the idea after a supper at McGowan's house and has seen it doggedly through and on to our airwaves.
"It's my baby," says Gaby, who has two daughters, Libbi, 16 and Amelie, 11.
"I created it, I co-produced it and I host it. It's the first comedy panel show that's got a female host, a female team captain and a female impersonator. Having three women in charge is great fun."
The series was commissioned after a pilot episode won over celebrity fans and ordinary listeners alike, all of whom were very vocal in its praise.
Another radio run and perhaps even a switch to television could be on the cards – "Who knows," teases Gaby – but she says she knew it was a winner through the instant feedback you get these days via social media.
It's a medium she's embraced wholeheartedly, while being aware of the dark shadows it can cast.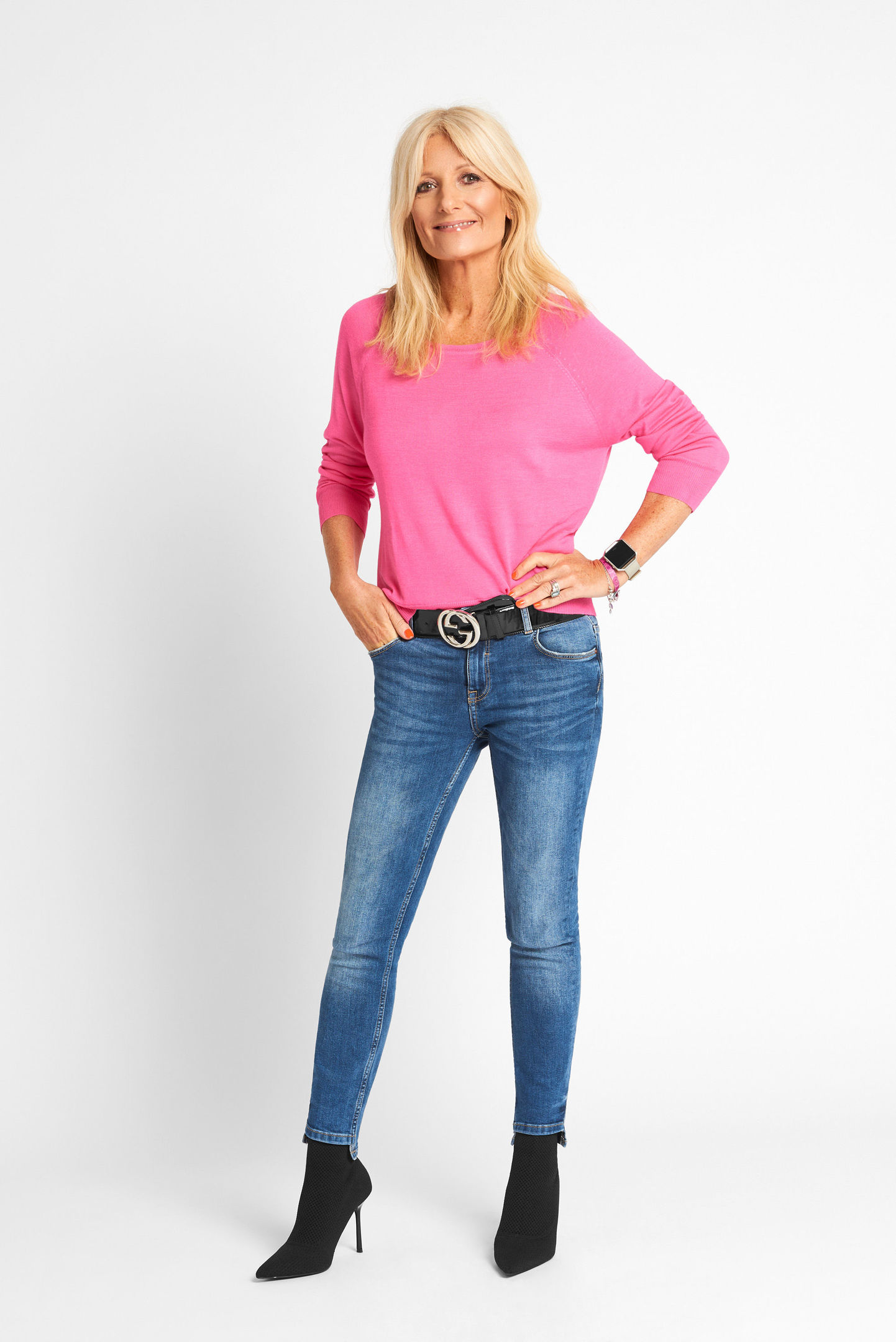 "I enjoy Twitter but I don't use it as much as I did," she admits. "There are some really nasty people out there.
"You just have to block them, just as you do in life, because some of them are very cruel."
Instagram is more Gaby's social media cup of tea.
"I love it because I get to be as daft as a brush – my girls always tell me I'm mad.
"I love fashion and shoes, always have, and I get to do silly videos.
"I do one with my daughter in front of my white wardrobe and people sing the jingle to me everywhere I go. So after 32 years in television it's that and The Big Breakfast that people talk to me about.
"I like to spread positivity and smiles but I do see this perfect world that teenagers think exists with all the airbrushed selfies and lightening on their noses and foreheads."
Part of Gaby's positive outlook in life is as a result of losing her mum Jackie, who died of cancer when Gaby was just 32.
It hit her hard and although her kids – Libbi is from her marriage to Scots musician Colin Peel and Amelie with her husband David Osman – talk about Granny Jackie, they never knew her. They were, she admits, horrible times but she would smile on through.
"Journalists would say, 'Why are you so happy?' and I'd say, 'Oh, I'm sorry'.
"But I don't think it's odd to enjoy life – and I've never apologised since.
"I really do try to enjoy it all the time."
That sheer enthusiasm, vitality and the impression that she's genuinely having a good time doing what she's doing comes across in Talking Pictures and everything else she does.
It goes a long way, she reckons, to explaining a remarkable longevity in a business that endlessly seeks newer, fresher, younger and spits out those of a certain age with dizzying disdain.
"It might be corny, but I love it so much and I think that's what's kept me in work.
"I'm disciplined with my health and looking after myself and I just want to have fun. It's not about fame. I'm passionate about this industry. I watch it, I write ideas for it and I play the scheduling game at home – oooh, I'd put this alongside that.
"It's my drug of choice, but it's not the same as a workaholic doing ridiculous hours every day. My family come first."
It's clear that spending time with Libbi and Amelie is top of Gaby's priority list. And she's sure they have a good handle on what their mum is like.
"They know how much I love work, but then both of them have known since they were very young what they want to do.
"My eldest wants to be a teacher and my youngest wants to be an actress and a comedian.
"I get that, because I've always known what I wanted. I tell them to follow their dreams, just don't hurt anyone along the way.
"I'm so strict on manners and respect. We've lost a lot of that and we've got to respect our differences and who we are."
Gaby's Channel 5 consumer programme Shop Smart, Save Money with Fiona Phillips just finished last week and there are a couple of other TV shows she's devised – one of them a quiz – in the offing.
And on radio, as well as Talking Pictures, there's her popular BBC Radio London show that attracts big Hollywood names enticed by its reputation for offbeat fun.
There are, as ever, more ideas constantly bubbling around in her head.
"Oh there's always a dream," adds Gaby. "I want to do an organised mayhem TV show – like a Big Breakfast in the evening for people who grew up with it and now want some laughter. An early-evening chat show with madness.
"I forever have ideas and I always want them to happen NOW. I ain't stopping anytime soon. I hope!"
And with that Gaby strides off for a meeting that's sure to be fast, purposeful – and hopefully fun.
Gaby's Talking Pictures Radio 4 Sundays 7.15pm