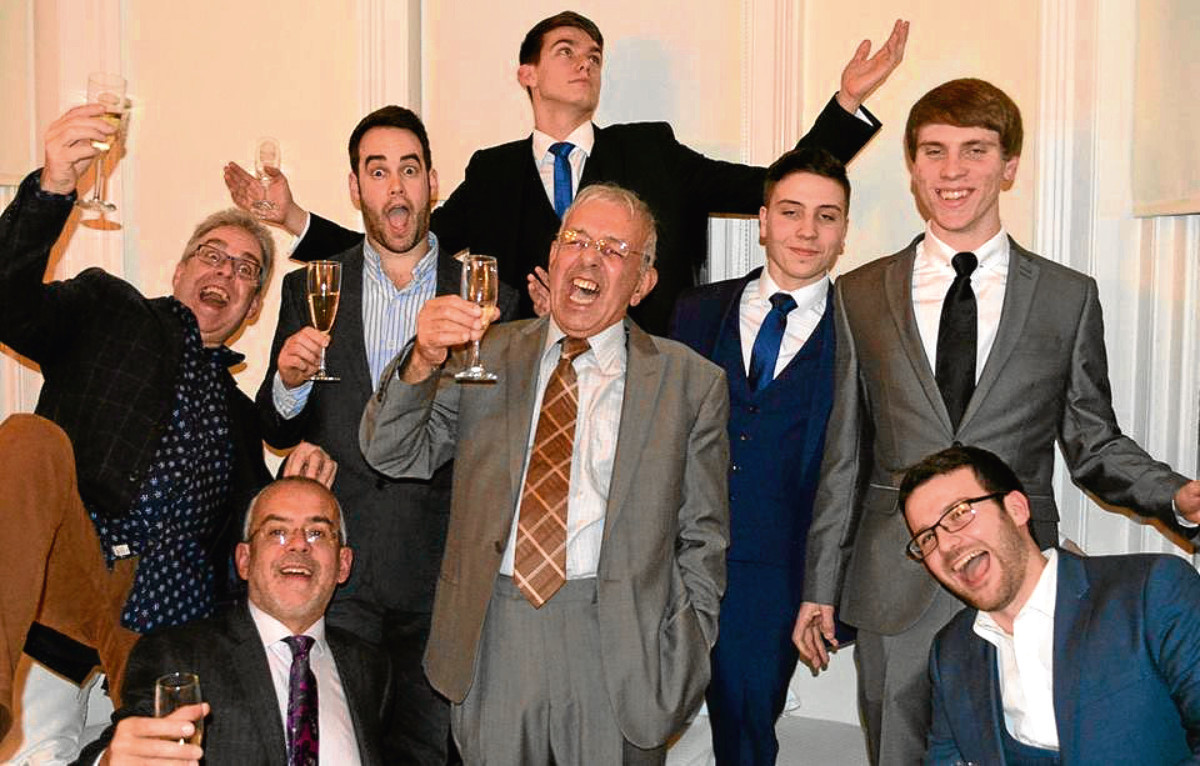 BENNY DENOVAN spent more than 40 years proudly serving his country in the army.
Now he's using the same bravery and strength that saw him through his military days to face up to a battle with motor neurone disease.
The great-grandfather, who celebrated his 80th birthday earlier this month, vowed not to give in to the terminal illness.
"I don't think anyone should," said Benny, who lives in Ayr with wife Edith.
"You've got to work hard to get on in this life and I haven't wasted a second of it."
Indeed he hasn't.
He joined the army when he was 17 and loved every minute.
Benny said: "I was young, fit and active and got to travel the world.
"I enjoyed the companionship and how we relied on each other. No two days were ever the same."
He met Edith, now 77, at a party in 1957 after finishing his first three-year tour.
"The doorbell rang while I was at a party and no one else seemed to move, so I got up to answer it. There she was – I almost fainted," Benny smiled.
"She was, and still is, the most beautiful woman in any room."
They were engaged soon after and married in November, meaning they will celebrate their 60th wedding anniversary later this year.
They had two sons and a daughter, Tom, Paul and Chris, and moved all around Europe with the military before finally returning to Scotland in 1976.
After 22 years of service, Benny had to leave the army. But two years later his old boss called him up and offered him a job as the army's transport control officer, which Benny took on for the next 18 years until reaching retirement age.
It was in early 2014 that he noticed something wasn't quite right.
"I started losing the power in the right side of my body – it just wasn't doing what I told it to do – and my speech was beginning to slur.
"Initially the doctors thought it was a mini-stroke but after six months of tests the specialist told me it was MND.
"I was always pretty active – swimming, going to the gym, playing badminton and squash – until MND hit me.
"My real passion was golf but I've had to admit defeat and gave this up recently.
"But I refuse to let it beat me altogether."
Benny is now using a tripod walking frame to help him get around and he and Edith will soon have to move to a new home more suitable for his needs.
As a father-of-three, grandfather of six and great-grandfather of two, he has a big family around him offering support, something the NHS and MND Scotland have also provided every step of the way.
"We've never felt alone during this journey and I think MND Scotland is a wonderful organisation," Benny added.
"Raising awareness of MND is so important and I'm glad I can give back in this way."
Craig Stockton, MND Scotland chief executive, said: "I'd like to thank Benny for telling his story.
"Sharing personal experiences of MND is a great way to raise awareness of how this illness affects people's lives, and shows the strength and courage people have in the face of a devastating diagnosis."