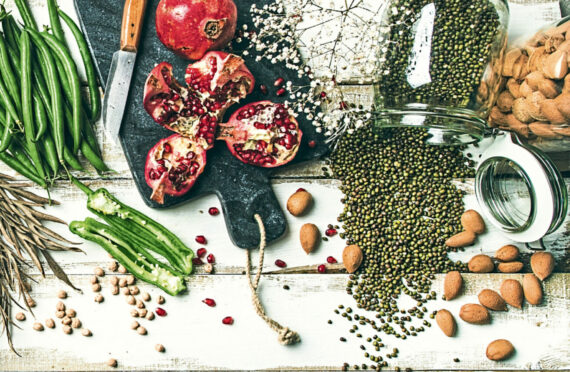 Friday's annual Earth Day event encourages people to think about how to help the planet. Here, doctor sisters Shireen and Zahra Kassam, authors of Eating Plant-Based, tell Alice Hinds the Honest Truth about how eating less meat, dairy and eggs can help combat climate change.
What are "Blue Zone" regions?
These are regions in the world where people live the longest and healthiest lives, and where you are more likely to reach 100 years of age than in any other parts of the world.
Five have been described; Ikaria in Greece, Sardinia in Italy, Nicoya Peninsula in Costa Rica, Okinawa in Japan and Loma Linda in California. They share nine lifestyle factors that support this healthy life, and when it comes to their diet, it is more than 90% plant-based, with an emphasis on beans as the main source of protein.
Is it true that a plant-based diet can help to reduce greenhouse gas emissions?
The food system is responsible for over a quarter of the world's greenhouse gas (GHG) emissions, and the production and consumption of meat, dairy and eggs accounts for more than 60% of these emissions.
Even the most sustainably produced animal foods generate more GHGs emissions than any plant foods, regardless of the distance travelled to get to your plate. What's more, the emissions from animal agriculture are greater than those from all forms of transportation combined.
Animal agriculture is also a major emitter of methane and nitrous oxide, gases that are more potent in their warming effects than carbon, so there is no doubt that the single most impactful action you can take to reduce your carbon footprint is to adopt a plant-based diet.
How else is a plant-based diet beneficial?
Animal agriculture is the biggest driver of wildlife and biodiversity loss, species extinction, land use change and land degradation.
We have wiped out 60% of wildlife populations since 1970, and have now entered what is termed the sixth mass extinction event, where an estimated one million animal and plant species are threatened with extinction.
Land use change, mainly land conversion for crop production, raising farmed animals, and plantations is the strongest driver of our destruction of nature.
Does it take more water to produce plant-based milk or cow's milk?
The production of all plant-based milks use less water than cow's milk. The worse performing plant-based milk for water use is almond milk, which takes about 371 litres of water to produce one litre. By comparison, it can take up to 628 litres of water to produce a litre of dairy milk.
Oat milk uses 48 litres, soya uses 28 litres.
What would we do with the agricultural land if everyone switched to a plant-based diet?
Land could be returned to its natural state, such as woodlands and forest, which would have the capacity to act as a carbon store.
In addition, these areas would contribute to the restoration of plant and animal biodiversity.
Don't we also need manure from cattle to enrich our soil?
When animals eat plants, some of the nitrogen is recycled back to the soil through their faeces and urine, thus delivering nutrients to the soil for further growth of plants. However, much of this nitrogen remains in the soil and is converted to nitrous oxide or other chemical forms that result in land, air and water pollution.
Nitrogen is ubiquitous in the atmosphere and some plants and bacteria can draw nitrogen out of the atmosphere into the soil. In addition, earthworms in healthy soil recycle nutrients by digesting plant biomass and adding nitrogen and nutrients back into the soil. So there is no need to use ruminant animals as an intermediary for this process.
Is 70% of soya grown in the Amazon fed to animals?
More than 70% of soya grown in the Amazon is used to feed farmed animals, and the rest is used for biofuels, industry or vegetable oils.
---
Eating Plant-Based: Scientific Answers To Your Nutrition Questions is out now.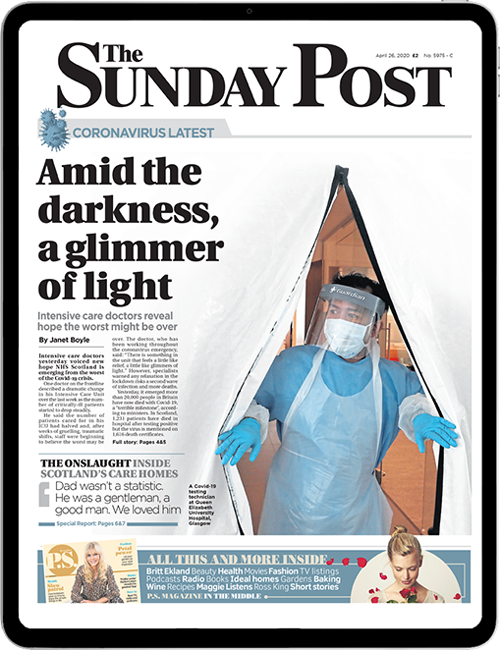 Enjoy the convenience of having The Sunday Post delivered as a digital ePaper straight to your smartphone, tablet or computer.
Subscribe for only £5.49 a month and enjoy all the benefits of the printed paper as a digital replica.
Subscribe