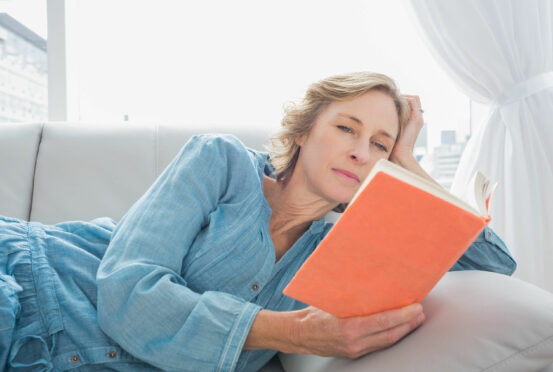 For those going through the menopause it can be a time of huge mental and physical upheaval.
Although the subject is being spoken about more openly now, many are not only blindsided by the hormonal changes, but also by a lack of awareness as to what is going on inside their own bodies. And many more report a lack of understanding when they finally seek medical help.
A recent UK survey of more than 5,000 menopausal women showed three-quarters suffered symptoms such as hot flushes for a year before they were given help by their GP; 15 % said this had been the case for over six years.
Thankfully, that is beginning to change thanks to high profile celebrities, including Davina McCall, Andrea Mclean and Kaye Adams, having open and honest conversations about the good, the bad and the downright ugly side of the menopause.
To add to the discussion, comes a new menopause companion from American health writer and activist Heather Corinna.
What Fresh Hell Is This? is a health-forward, no waffle menopause guide, offering straightforward descriptions of the menopausal experience, medical explanations – and how to cope.
Corinna, 51, was moved to research and write the book after their own baffling experiences in their 40s and 50s."
Corinna says: "One afternoon, at the tender age of 43, I suddenly felt dizzy. I was having a hard time breathing: my solar plexus and the area around it felt tight. I tried to slow down, take deep breaths: it didn't work. My neck and face felt weird, like I had a really bad sunburn. I started to freak out. I tried to calm the hell down.
"When I got to see my doctor I told him what I has experienced and explained that I was still feeling out of sorts and panicky. He and his staff took my pulse and my blood pressure which were low as always. They did an ECG: which was also normal.
"I saw about ten different health care providers that night. I heard a lot about why this was so confusing, how they couldn't figure out what was going on, what a mystery it all was. Despite my age and my assigned sex, and what I was presenting with, no one mentioned perimenopause.
"No one considered the possibility that I might have been experiencing a hot flash paired with a panic attack, a notoriously common experience in perimenopause. I didn't know that then. It appears no one else did either."
Hot flushes: Why they happen, how long will they last and how to cope…
Menopause is a life stage. It's not an illness or progressive disease. There are no symptoms of menopause. Instead, I talk about impacts and effects: what they are, why they happen, and if they happen and you want to try and do something about them, some options to manage them.
Hot flushes and night sweats
Hot flushes are one of the most common impacts experienced at some point during a menopausal transition. While at least 25% of people apparently won't experience them at all, and some will but only rarely or for a short period, most of us – with either gradual or sudden menopause – will deal with hot flushes, sweats, or both.
They're more common when we're stressed or if we have certain medical conditions, including thyroid and autoimmune conditions, epilepsy or cancer, and if we have past or current trauma.
What are hot flushes and night sweats?
What we know about hot flushes is that a body is seemingly minding its own business, when its blood vessels constrict and then expand rapidly in what are known as vasomotor spasms.
Those spasms create a surface temperature change that causes the body to suddenly feel an intense heat, most typically on or around the face, head, neck, or chest and which might stop there or might quickly spread across or all through the whole body, like your internal thermostat is doing a sadistic version of the wave
What is their deal?
Estrogen is a player in regulation of our body temperature. Higher estrogen levels are also generally associated with cooler body temperatures. So, it's no surprise that vasomotor instability happens when we've got fluctuating or decreasing estrogen levels.
Because there is no justice in this world, some of the things that can often make them happen are some of the most wonderful things on earth such as chocolate, coffee, alcohol and spicy food.
What can you do about them?
Keep a log of your vasomotor happenings and include information that can help you find patterns of what seems to set them off for you eg what you had to eat or drink before them or while they were happening.
Keep rooms cooler if you can. Other people can always put a sweater on.
Avoid sweat-inducing man-made fabrics and heavy layers. If you have to wear a work uniform that's made of either, see if there isn't a cooler or more breathable alternative. Keep an extra shirt or bra handy for occasions when you've soaked all the way through yours. Keep a fan handy too.
Give your face, neck, and chest a cool rinse or a schpritz with some water. A drop or two of peppermint oil added to a rinse, spray bottle, shower gel, or anything else you use to cool down can give some extra help too.
Plants or nutrition that might help
A lot of the herbs and other over-the-counter remedies that people suggest for these issues have been found in studies to be likely placebos or no more effective than a placebo. Since stress and anxiety are such big players in vasomotor issues, supplements and herbs that may help counter those can also potentially help.
Magnesium, vitamins B, D, and E, and melatonin are nutrients that may help you sleep through night sweats instead of being woken up by them.
How long will they last?
As is the case with so many things menopausal, resources vary. The best I can deliver is an unsatisfyingly vague anywhere from a few months to many years. The American Study of Women's Health Across the Nation (SWAN) found that they can last for as many as 10 or more years.
The median duration of vasomotor impacts with menopause is 7.4 years. They've been found to be at their worst in the few years before and after a final menstrual period.
The SWAN study found that the median number of years they lasted following a final menstrual period was 4.5. For those whose hot flashes or night sweats started in early perimenopause, they tend both to last the longest, with a median duration of 11.8 years, and also to hang on the longest after the last menstrual period, for a median 9.4 years.
People who only start having vasomotor issues after their last menstrual period apparently tend to have them for the shortest amount of time (a median of 3.4 years).
---
What Fresh Hell is This?: Perimenopause, Menopause, Other Indignities and You, published by Piatkus, is out now
---
The original version of this article misgendered Heather Corinna and we would like to apologise to them for the mistake.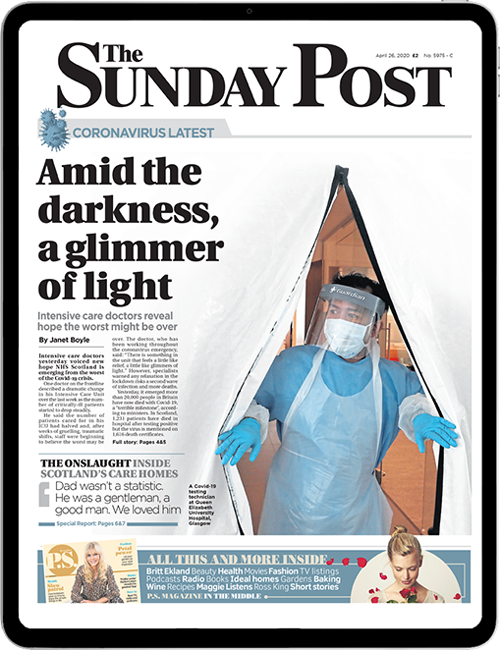 Enjoy the convenience of having The Sunday Post delivered as a digital ePaper straight to your smartphone, tablet or computer.
Subscribe for only £5.49 a month and enjoy all the benefits of the printed paper as a digital replica.
Subscribe