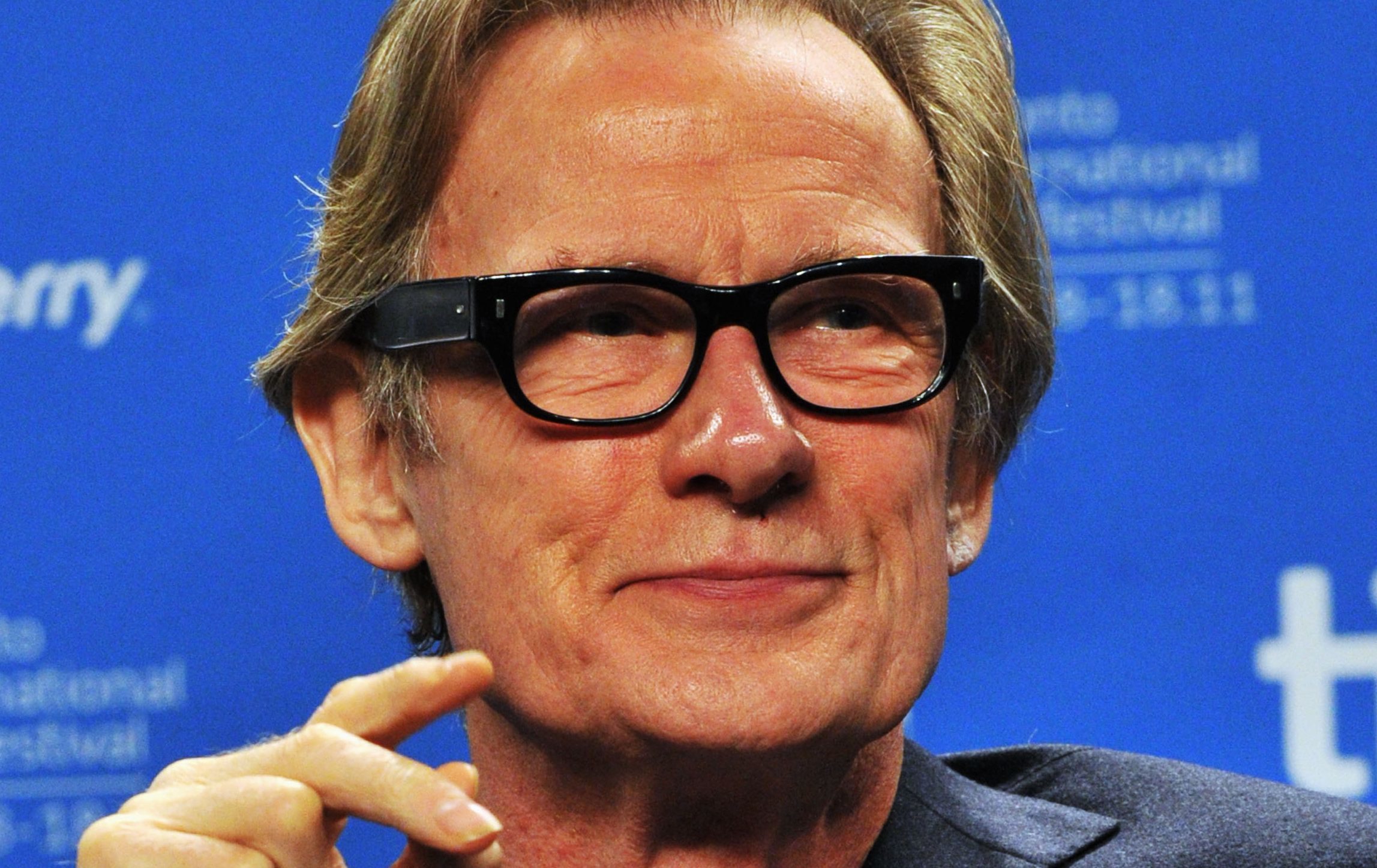 VIKING disease is probably not what you think.
It doesn't make you yearn to raid Lindisfarne in a longboat with a load of bearded mates.
More technically known as Dupuytren's Contraction after the 19th-century French military surgeon who first operated on the condition, it occurs when collagen nodules form in the palm and connective tissue of the fingers, drawing them inwards.
It got its Norse name because it's thought to have first appeared among the Vikings, who then spread it down through Northern Europe and through Scotland, into the rest of Britain as they invaded and settled.
The fact 70% of cases seem hereditary supports this genetic theory, and sufferer Jane Preece reckons that's spot on.
"My grandfather, my dad, my uncle, my brother and both sisters, myself and now my niece all have it," reveals Jane (58), from Kidderminster.
"It's not that uncommon — there are more than a million people with it in the UK — but people often put their problem down to arthritis, sporting injuries or accidents or working with high-vibration tools.
"People might say: 'Oh, it's just because I've typed all my life,' so often, they don't know they've got it because you often don't develop it until your 40s, 50s or 60s anyway."
Where is Ordeal by Innocence filmed? Behind-the-scenes at Ardgowan Estate
Dupuytren's, which cannot be cured but can be treated by surgery, most commonly affects men in their 50s, but Margaret Thatcher was known to have the condition.
"I was the first female in our family knowingly to have it," nods HR director Jane.
"I talk to my brother about it quite a lot, as his hands are badly deformed, mine less so.
"He says you just have to keep it in context as it's not life-threatening, it's not cancer, it's not severe arthritis.
"But he gets embarrassed when he has to shake hands, which happens a lot when he visits my sister in France because you shake hands all the time over there.
"When he shakes hands, he's basically shaking with his thumb and first finger because there's nothing else to grip with, so therefore the handshake is very strange.
"My uncle eventually had his ring finger amputated because it had bent down so far that was the easiest option to straighten his hand out.
"He was the sort of character who could make a joke about it and loved showing the kids he didn't have a finger!"
It's often the small, everyday things that people find difficult.
Jane explains: "Screwtops are an absolute pain because I'm not able to grip anything, but I can still drive because I've got an automatic — I'd struggle with a manual gearstick.
"My brother says things like applying suntan lotion are tricky and I've heard a lot of men say applying shaving cream can be hard.
"My dad apparently had trouble washing his face — he poked his fingers into his eye! — and getting change out of his pocket was tricky because you can't scoop.
"It's often the little finger and ring finger that pull down and with me, it was my ring finger on my left hand.
"I am left-handed, but my right hand is not too bad.
"I was in my early 40s like my siblings when we first started noticing it, but my niece, a nurse, was just 30.
"We were probably tuned into noticing it more because of the family history.
"I went to the GP when I felt it was affecting me type, as I could touch type and I noticed I couldn't hit some of the keys easily.
"I went from doctor to surgeon quite quickly, because I knew what it was and I had surgery in 2013.
"It was my decision to have the op," adds Jane.
"The surgeon said he'd have let it go a bit longer, and in France, they won't operate on my sister until her finger's bent past 45°, whereas my brother's had at least two ops on both hands.
"But the problem is the scar tissue builds up after each surgery and can get as bad as the original Dupuytren's lumps.
"Unfortunately, I developed complex regional pain syndrome after the operation — apparently, it's an unusual side effect of them splinting your hand to keep it straight.
"I couldn't move a single muscle — they asked me to make a fist and I could do nothing.
"I have had a superb recovery programme with physiotherapists to bend my fingers, but that was because of the reaction, not the Dupuytren's."
Actor Bill has the 'spookiest' handshake in the movie world
BILL NIGHY is the best-known person with Dupuytren's Contracture.
It can make shaking hands with fans difficult, but the Love Actually star (67) says: "It doesn't hurt at all.
"It started in my 20s. It was alarming and I should have had an operation on them at the time, but I didn't because I was a mess and was frightened.
"A common misconception of me is that I belong to some secret lodge because I have a spooky handshake!
"When I shake your hand, two of my fingers go into your palm.
"Women can think I'm making some sort of vulgar proposition, so I try not to shake people's hand, or I explain that I suffer from this problem."
Bill's hands have become part of what makes him distinctive as an actor, affecting the way he moves and holds himself, so much so that some young actors assume it is a deliberate affectation.
"They come up to me and say: 'I like that thing you do with your hands,'" he laughs.
"I don't think Bill Nighy hides it at all," adds Jane Preece, who also has Dupuytren's.
"And I think a lot of cricketers have it, such as Jonathan Agnew, and think it's because of catching the ball or it striking their fingers as they hold the bat.
"You wonder if a cricket ball striking the hands aggravates their condition.
"With my grandfather, they originally thought it was just a symptom of his holding oars because he rowed as a young man and my mum remembers the fact my dad's little finger curled in when they first met."
In Jonathan Agnew's case, eight correctional operations haven't helped.
His little finger on his right hand is permanently bent and it is making life so awkward now, he is actually just considering having it amputated.
"It's bent over at 90° and feels so stiff," says the Test Match Special commentator.
"It gets in the way of really simple things, such as getting money out of your pocket or holding a cup."
For more information visit healthcare company Sobi's new website www.thisisdupuytrens.com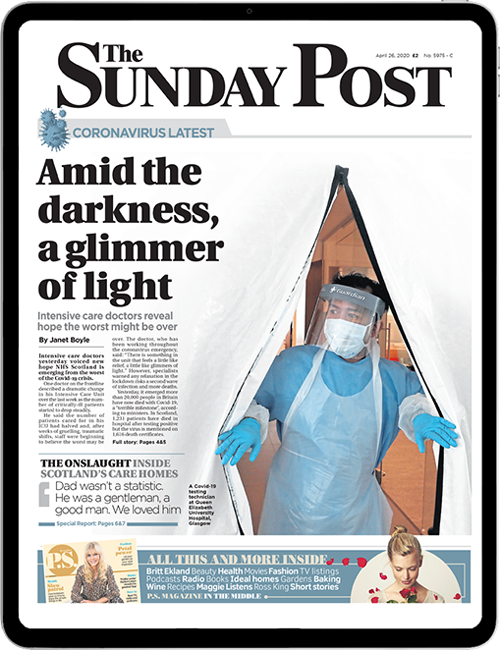 Enjoy the convenience of having The Sunday Post delivered as a digital ePaper straight to your smartphone, tablet or computer.
Subscribe for only £5.49 a month and enjoy all the benefits of the printed paper as a digital replica.
Subscribe