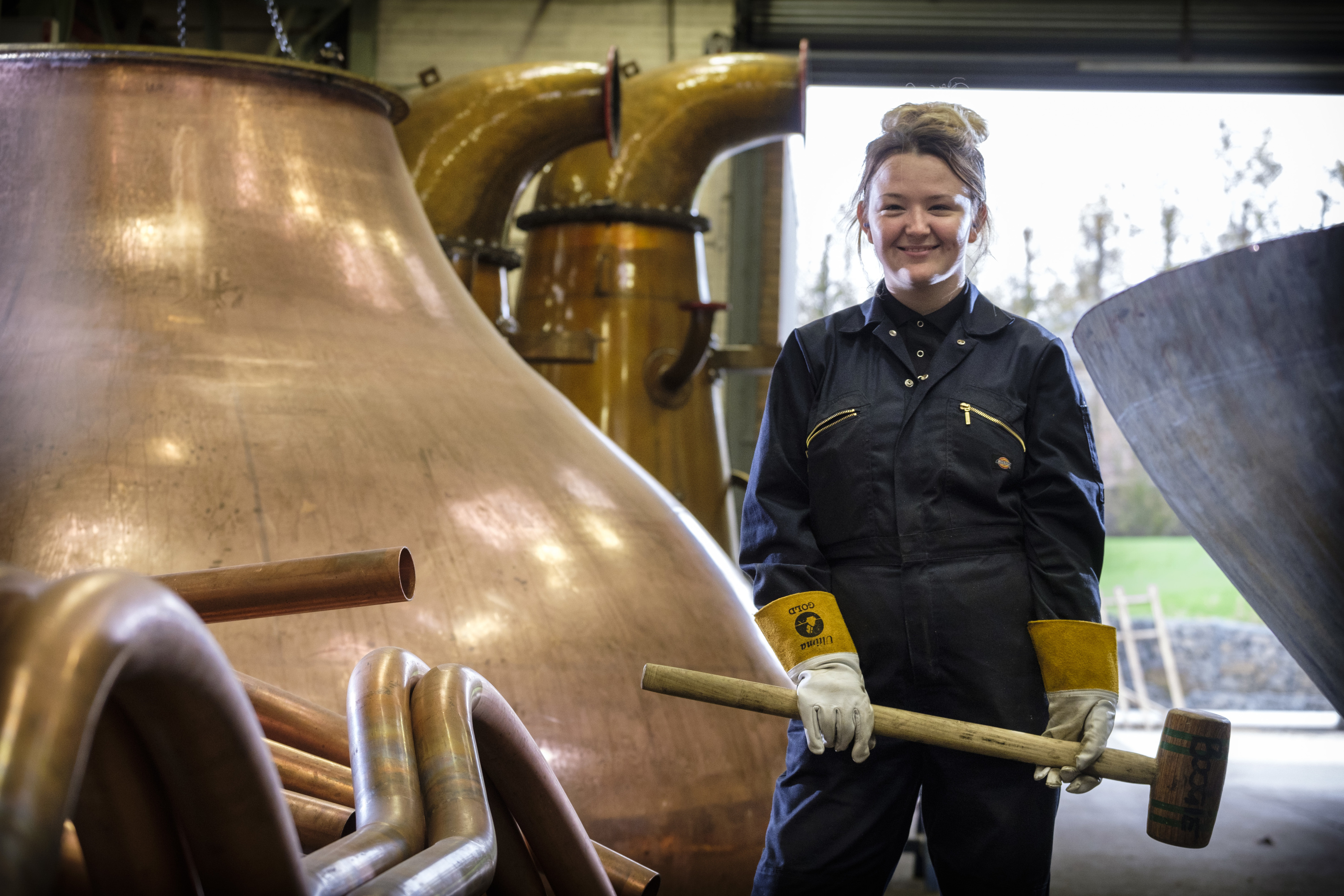 THERE'S nothing better than a Hogmanay dram and whisky lovers can raise a glass to 2017 as the year women won key roles at every level of the £4bn industry.
Last year, Rebecca Weir was accepted as a modern apprentice, Scotland's first female coppersmith and, here, LAURA SMITH speaks to Rebecca and three other women of whisky.
---
HANDCRAFTING giant copper whisky stills puts coppersmiths at the very heart of the whisky industry.
But the strength, skill and stamina required for the centuries-old craft has seen it remain in the hands of men.
That is until Rebecca Weir was recruited as a first year modern apprentice by Diageo Abercrombie last year.
During her four-year apprenticeship, Rebecca, from Alloa, will learn how to hand-beat copper sheets with wooden mallets and hammers, and weld them into bespoke copper stills for the company's distilleries across Europe.
"It's all made by hand so it's quite hard work but that would never put me off," said the 18-year-old from Alloa.
"It was nerve-racking to start with because it's something completely new but I'm excited to get started.
"I'm just another employee here and I'm going to work as hard as everyone else." She added: "I don't understand why there's not more females here already but hopefully this will encourage others."
Rebecca joins a vanguard of female distillers, engineers, blenders and brand ambassadors at Diageo.
In Scotland, 17% of the company's malt distilling workforce is female, 40% are in management roles, and a quarter of apprentices are female. Rebecca is just starting to get a taste for the whisky industry, and a recent visit to the Dalwhinnie Distillery was eye-opening.
"It was inspiring to see the kind of stills I'll help to create," she said.
"I also got to taste the whisky. It was so good but I think I might have only liked it because I got to eat dark chocolate first."
Charlie King, operations manager at Diageo Abercrombie, said: "Rebecca is happy to step up to a challenge. I think she'll be very good at this."
---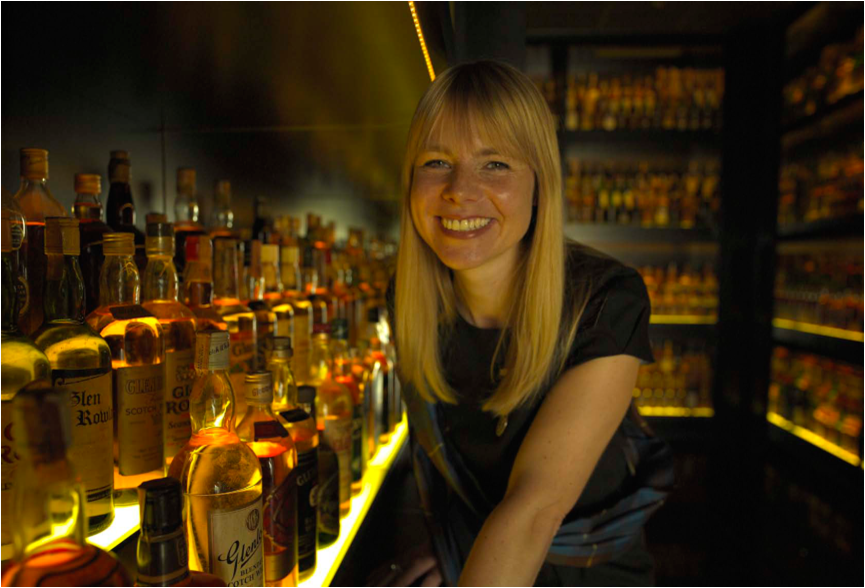 OVER two decades, Julie has helped countless Scots and tourists fall in love with whisky through The Scotch Whisky Experience in Edinburgh.
Be it production or consumption, she says whisky has always been far from an old boys' club.
"You just have to look back over the historical archives to see the many women who have played a fundamental role in creating the industry we have today," said Julie, 42.
"There are also certainly more female consumers who know what they like and are well informed."
Having earned the title of Keeper of the Quaich in 2005, Julie became the youngest female Master of the Quaich last year.
The rare honour, often described as the equivalent of a knighthood in the world of whisky, celebrates her services to the 'golden stuff'.
While she describes both as "humbling experiences", what Julie loves most about working in the industry is the stories whisky evokes.
She added: "Everywhere you go and every place you visit has its own unique story to share and ultimately that is what whisky is – the story of Scotland and its people."
And as for her malt of choice, Julie said: "If I'm toasting 'the bells' it will most likely be a single malt with a few drops of water.
"I genuinely love 'standard whiskies' rather than rare and exclusive, one-off bottlings.
"If a whisky has become hugely successful and is therefore widely available there is a very good reason behind it."
---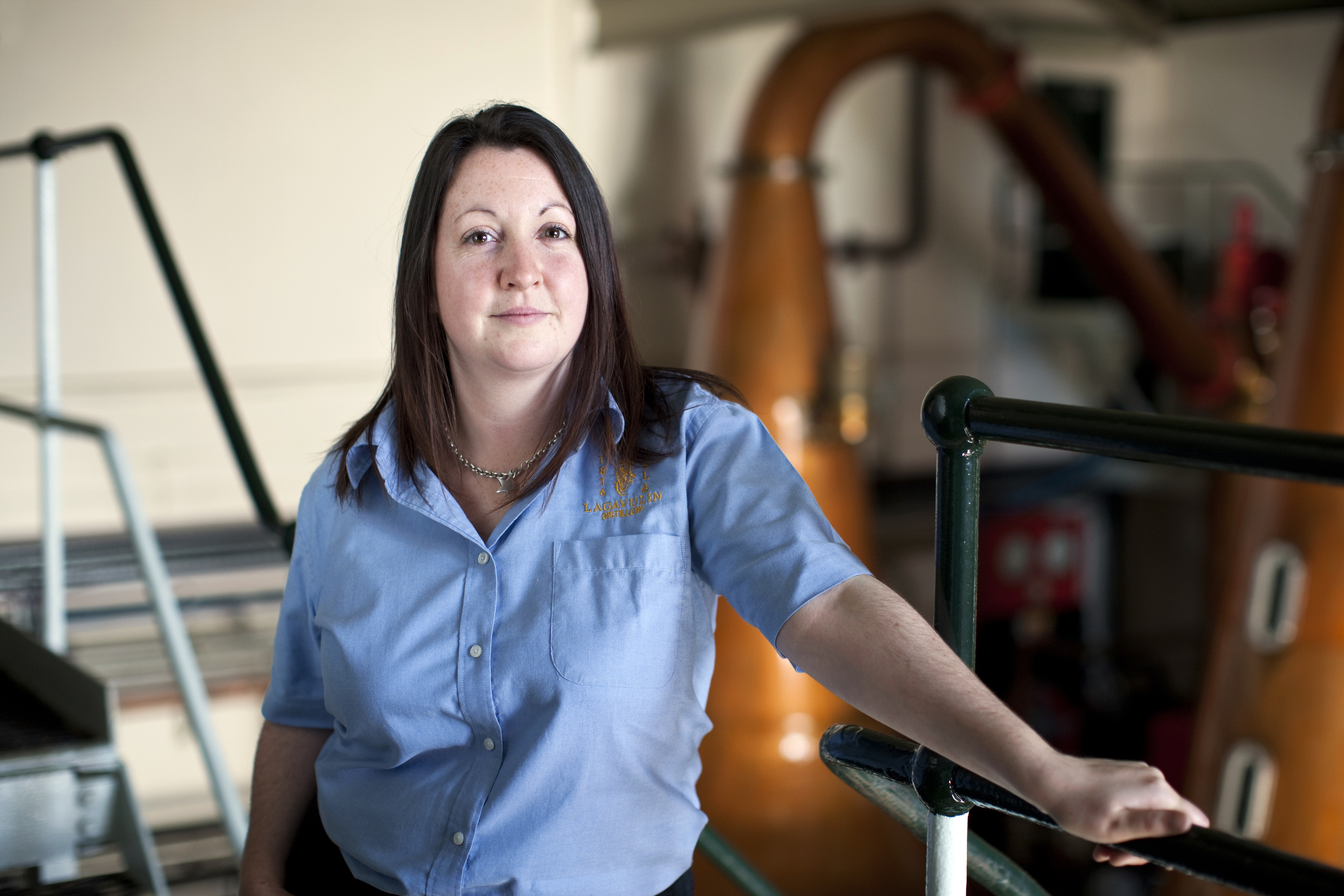 DESPITE growing up on Islay, Georgie didn't initially have a taste for whisky, never mind a desire to forge a career in it.
But today she runs the show at Lagavulin Distillery, just three miles down the road from where she grew up in Port Ellen.
"I wasn't a whisky drinker until 2002 when I joined Scottish Malt Whisky Society to run their bar and that's where the love affair started," said Georgie, 40.
"It was the most incredible place to learn about whisky. I later ran a whisky shop in Speyside and then ran the Talisker visitor centre on Skye from 2007."
Georgie oversees production in Diageo's distillery, which runs 24/7 and produces 2.6 million litres of pure alcohol a year.
"We make a global product on a tiny island in Scotland. The door for women to be more involved in every part of our industry is definitely open," she said.
---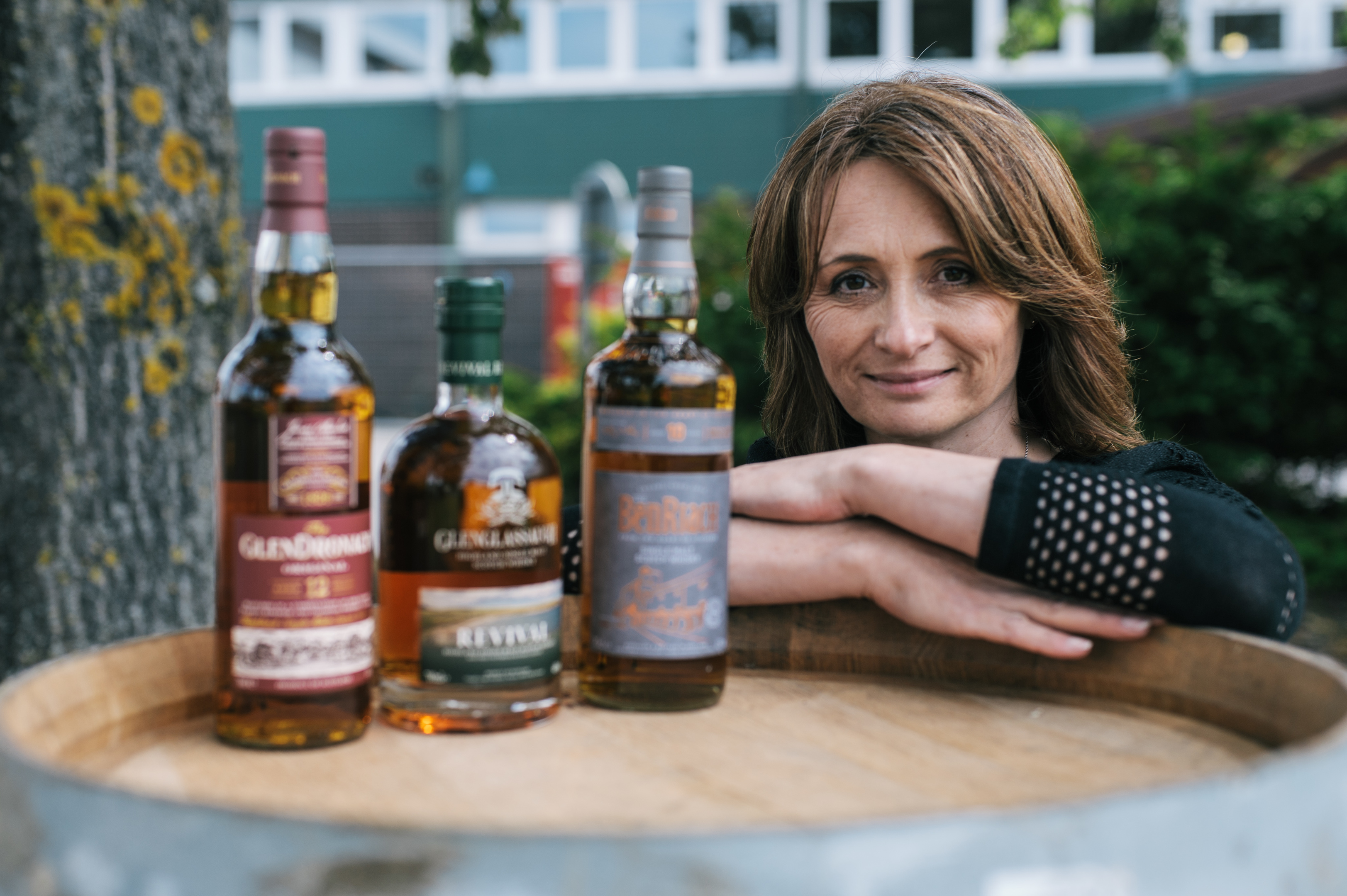 DURING a 26-year career in whisky, master blender Rachel Barrie has crafted award-winning Scottish malts for distilleries including Glenmorangie, Ardberg, Bowmore and Glen Garioch.
"Growing up in rural Aberdeenshire, in the heart of distilling country, the connection with my roots was a strong driver, as well as my Dad's love of single malt," said Rachel, 48. "Working first as a research scientist for The Scotch Whisky Research Institute, I managed to combine an interest in whisky with a chemistry degree, before weaving them together to arrive at my dream job as master blender in 2003."
In her current role as whisky maker and master blender for Edinburgh based Brown-Forman, she aims to raise the profile of its Glendronach, Benriach and Glenglassaugh distilleries.
"In simple terms, the role is all about understanding and balance," she said.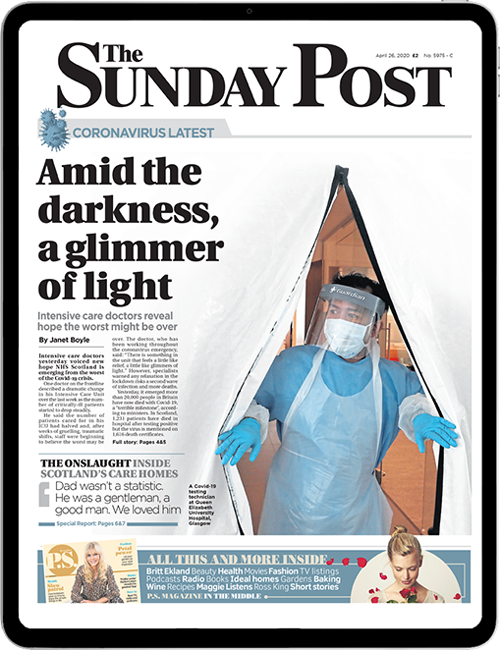 Enjoy the convenience of having The Sunday Post delivered as a digital ePaper straight to your smartphone, tablet or computer.
Subscribe for only £5.49 a month and enjoy all the benefits of the printed paper as a digital replica.
Subscribe