ONE of Scotland's five secure care units has stopped taking in young people from England if it means young Scots being turned away.
The director of the Kibble Centre said it is no longer "ethical" to take in teenagers from down south when vulnerable young Scots are in need.
We revealed how more than half of the places in Scotland's units are filled by young people from England and Wales because managers need to keep rooms as full as possible to raise revenue.
Critics warned it meant vulnerable teenagers, who should have been in secure care, being sent to Polmont Young Offenders' Institution.
The policy came under increased scrutiny when William Lindsay, 16, took his own life in October after being sent to Polmont despite being a suicide risk and a sheriff wanting to send him into secure care.
Charity Kibble, which runs an 18-bed facility in Paisley, Renfrewshire, has made the decision to routinely refuse referrals from England in case the beds are needed for young Scots.
Sinclair Soutar, executive director in charge of Kibble Safe Centre, confirmed the policy change and said the unit had been full for the majority of this year.
He said: "In the early part of the summer, we were full at that particular time and still had a couple of cross-border placements.
"We had received one or two Scottish secure referrals that we couldn't accommodate.
"So we had discussions at a senior management level and the decision was that we should – and we were going to – prioritise Scottish young people.
"That for us was based on ethical decision making."
A landmark report published last month recommended the practice of using Scottish secure places for children from elsewhere should be re-examined.
The Kilbrandon Again report into youth justice systems, commissioned by Action for Children and the Children's Commissioner in Scotland, said there was financial pressure on organisations to "keep beds as full as possible".
It said: "Approximately half the 84 Scottish places occupied are unavailable for young people in Scotland, some of whom will instead go into penal institutions."
Kibble Safe Centre, which opened in 2007, provides care for young people aged between 12-18 years old who are at risk of harming themselves or others.
Many are referred on welfare grounds through the children's hearing system, with places funded through the local authority.
Young people can also be sent to the secure units by order of a court as a result of violent offending, for example, which is paid for by the Scottish Government.
Soutar said the unit had seen a rise in youngsters at risk of self-harm or suicide recently, but the situation was "always evolving".
But he said although secure units have to rely on income to cover costs, Kibble was not under financial pressures to have to take cross-border placements.
He said: "I can only speak for Kibble but internally we have not had any pressures.
"We are sitting here today and there are places available.
"We have not had any cross-border placements since the summer and we don't have any just now, but we have had numerous cross border referrals."
There are five secure care units in Scotland – four operated by charities and one run by Edinburgh City Council.
The Good Shepherd Centre, in Bishopton, Renfrewshire, which provides 18 secure placements for children, said it prioritised children from Scotland but there were limits to how long places could remain empty.
A statement said: "Whilst the majority of children in our Unit currently come from Scotland we do offer places to children in need from other parts of the UK.
"When vacancies arise, it is our practice to give priority to children from Scotland requiring secure care however there are limits to how long we can sustain vacant places.
"It is always difficult to predict the level of demand and we work closely with local authorities and the Scottish Government to keep this under review."
A spokesman for Edinburgh City Council, which has a six-bed unit, said: "We prioritise young people from Edinburgh for places in our secure unit.
"If there is spare capacity we will consider a cross border placement but it will be refused if we believe a place may be required for a young person from the city.
"The needs of any young person are always put before financial considerations."
Rossie Young People's Trust, which has an 18-bed unit in Angus, declined to comment on its policy on cross-border placements.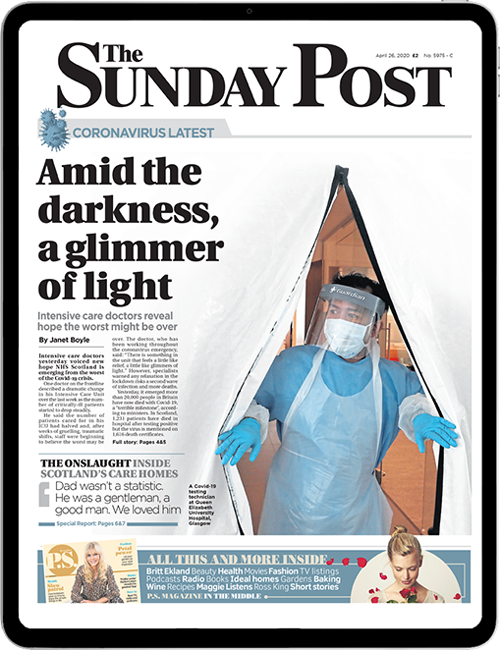 Enjoy the convenience of having The Sunday Post delivered as a digital ePaper straight to your smartphone, tablet or computer.
Subscribe for only £5.49 a month and enjoy all the benefits of the printed paper as a digital replica.
Subscribe