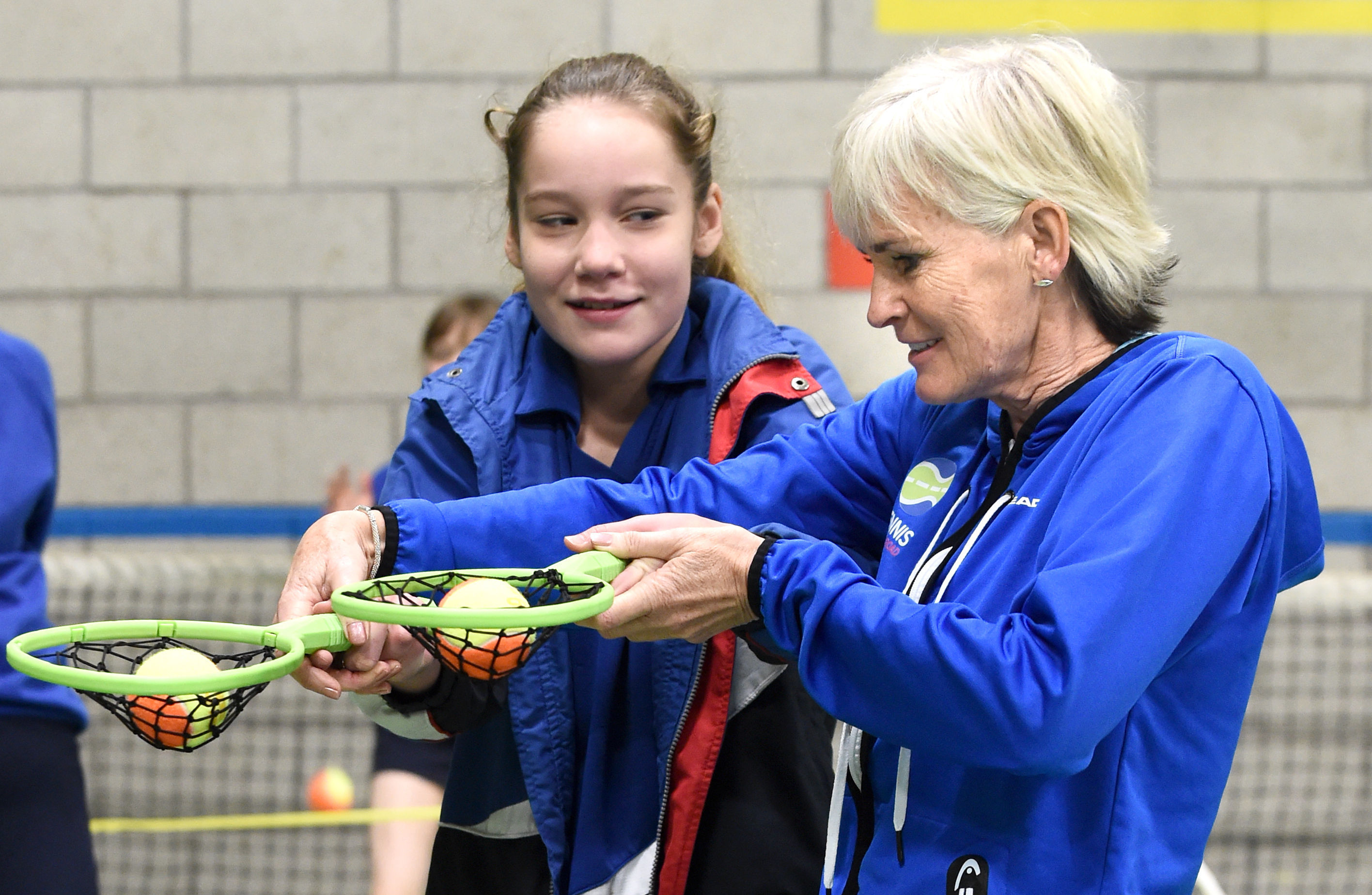 JUDY Murray has called for a raft of indoor tennis arenas to be built across Scotland in order to secure its place as a "strong tennis nation" – and she says that the "terrible" Scottish weather is putting kids off the sport.
She said the country was "very short on public facilities" and insisted the £15 million being pumped into tennis by governing bodies is not enough on its own.
The long-serving tennis coach also told The Sunday Post that inspiring girls to pick up a racquet and get active was a particular problem.
She believes girls are less likely than boys to embrace the competitive element of sport.
Judy, 57, is involved in a range of initiatives to encourage youngsters to get involved in the game.
She said: "Sport is competing with so many other things for kids' time. Things that are trendy for kids to play with nowadays tend to be sitting on your bum, twiddling your thumbs and sitting in front of a screen.
"It's particularly a problem with girls. Tennis, like other sports, is competing with things girls like."
Judy said some girls feel excluded from competitive sport and so spend their free time at music or dancing clubs.
She added: "Girls are not as noisy, they're not as competitive as boys. So they like to do things with their friends, they like to do things in relatively safe environments.
"You know, the whole dancing thing – music, gymnastics, cheerleading. They can be girly girls, they can do it with their friends and it's non-competitive.
"So we have to make our sport fun and stimulating and lively, which is why we need great content and we need great teachers."
Her comments come as Andy and Jamie Murray prepare for the upcoming Davis Cup tie away to France next month.
Speaking at David Lloyd Edinburgh, where she was teaching a junior tennis masterclass, their mother said Scotland's 'terrible' weather presented a particular challenge in getting more youngsters on board.
"You want to be able to play indoors," she said. "Indoor facilities tend to be expensive, which rules out many households.
"So I think we need a lot more public facilities – indoor and outdoor – that are accessible and affordable.
"There are lots of towns and villages that don't have any public courts or any tennis courts at all."
Judy, who is one of the backers of a sports complex including indoor tennis courts at Park of Keir near Dunblane which ministers are due to rule on, added: "There are far too many pockets of the country that don't have indoor courts. And until Scotland can become a 12-months-of-the-year sport, we're not going to become a strong tennis nation.
"£15 million is being put into tennis via the Lawn Tennis Association and SportScotland as a kind of a joint effort, but the reality of that is that it would probably build about 30 courts.
"And we need a lot more than that, because the country is huge. It's about half a million [pounds] a court.
"So the key is to take that £15 million and turn it into £30 or £40 million by partnering schools, universities, local authorities, private sponsors, tennis clubs – so that thE £15 million goes a lot further."
"But we need to do it soon. We really need to get on to it now.
"Jamie and Andy won't play forever, and when they stop playing we don't have that leverage and we don't have that incredible buzz that we've got now.
"When that's gone, who knows when we're ever going to see that again. So it's so important to capitalise on that buzz now – and that's really why I do what I'm doing."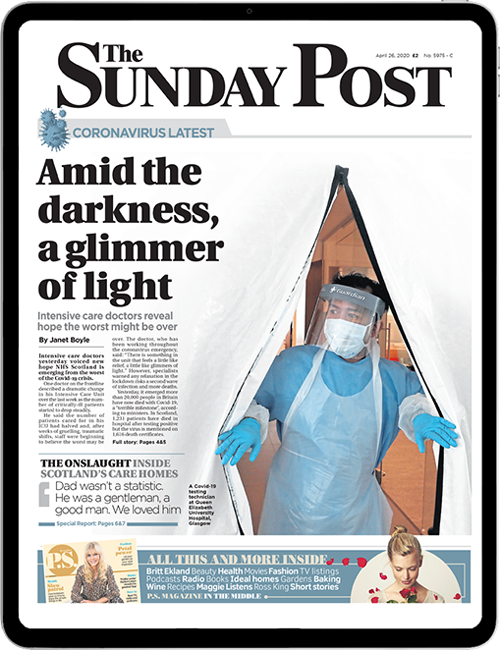 Enjoy the convenience of having The Sunday Post delivered as a digital ePaper straight to your smartphone, tablet or computer.
Subscribe for only £5.49 a month and enjoy all the benefits of the printed paper as a digital replica.
Subscribe