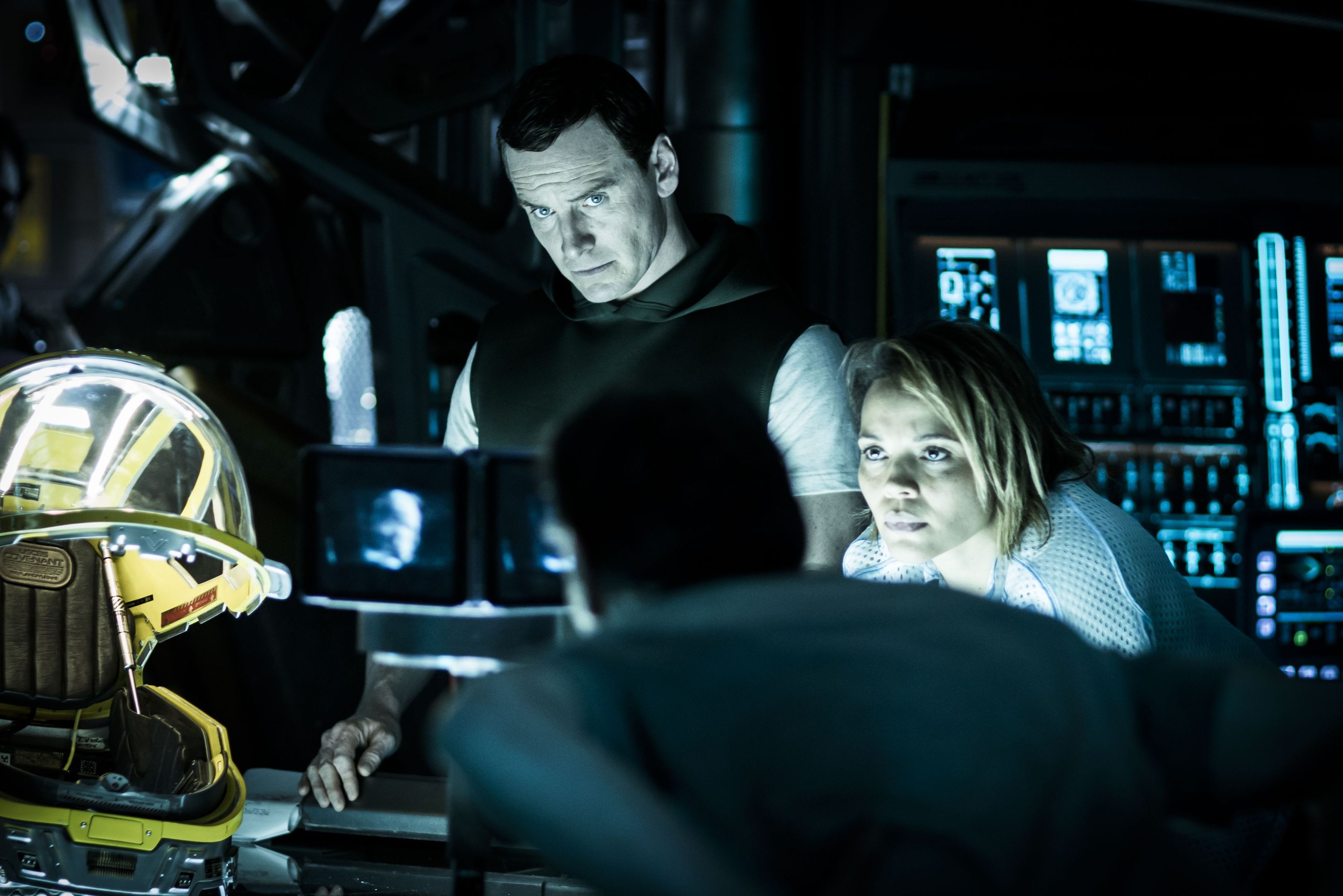 CAST your mind back to 1979.
Gloria Gaynor was singing about how she would be able to survive her break-up, Margaret Thatcher was elected as Prime Minister, and Alien was terrifying people in cinemas across the world.
Now, Michael Fassbender is starring in Alien Covenant, a movie which connects that original Alien movie — which starred Sigourney Weaver — with Prometheus, another Ridley Scott-directed film which he starred in back in 2012.
"What's really nice about Alien Covenant is the marriage of the first Alien film and what we did in Prometheus, in terms of the scope," says Michael.
"The horror and suspense elements of that first Alien film are definitely present, and once it starts going, it never stops. It's relentless.
"If people left Prometheus with any questions, they will get the answers in this new film.
"And I think Ridley's come back to a lot of the base roots of the first movie."
That 1979 film, of course, saw Sigourney Weaver and chums trapped on a spaceship with an extra-terrestrial being.
It was highly acclaimed, winning the Oscar for Best Visual Effects, and its success was such that a series of novels, comic books, video games and toys was spawned — not to mention a long line of spin-off films.
The movie was famous — or should that be infamous — for a certain scene where an alien burst out of Kane's (John Hurt) chest.
The cast members were aware that this was going to happen and had previously been shown the puppet that would be "starring" as the alien.
However, as for the fake blood which was going to be sent flying everywhere, they were in the dark.
The alien was operated by a puppeteer and when it made its appearance, it sent a stream of blood in actress Veronica Cartwright's direction.
She was so shocked that she fell over and went into hysterics.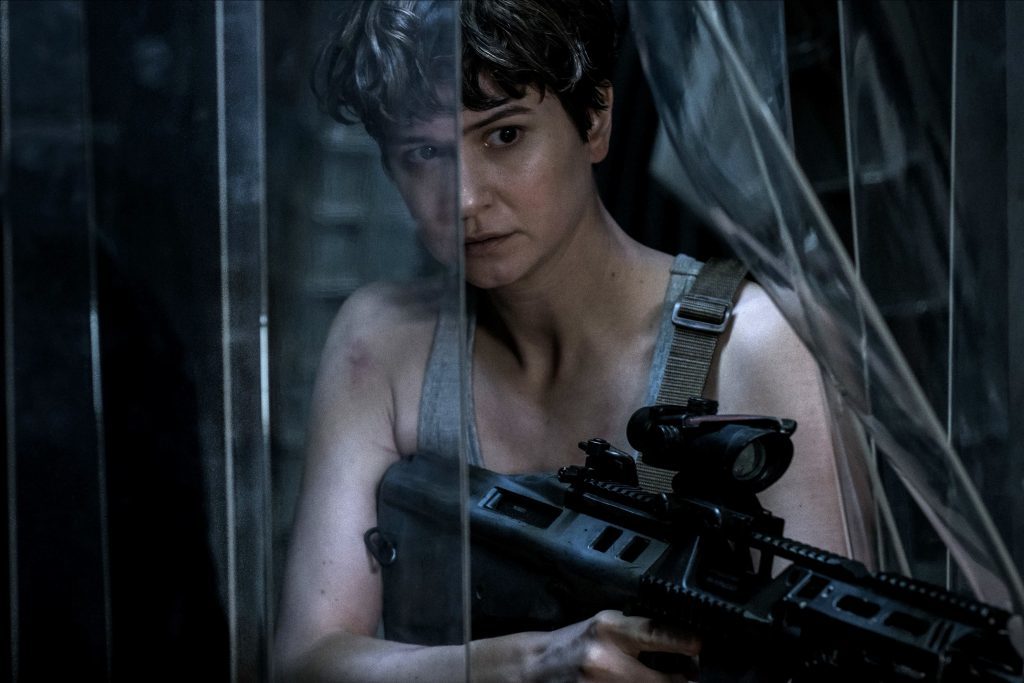 Her co-star, Tom Skerritt, said: "What you saw on camera was the real response. She had no idea what happened. All of a sudden, this thing just came up."
The creature then ran off camera — an effect made possible by cutting a slit in the table for the puppeteer's stick to go through.
It looked terrifying and star of Alien Covenant Katherine Waterston — who plays Daniels — thinks Ridley is hugely talented at scaring his fans.
"Ridley creates whole new worlds and no detail is left ignored," she says.
"I think that and his focus on character, it's that combination that makes the film so scary, because you really believe these are real people in a very unpleasant, dangerous situation.
"I think if the world didn't feel complete, or you weren't invested in the characters, then when the aliens come along to threaten them, it wouldn't be so terrifying.
"He sets the stage so well that it's very scary when things start to go wrong.
"I loved Daniels' journey," she continues. "I think we all wonder — anyone who hasn't been tested or found themselves in a really dangerous situation — what kind of person we are.
"Will we be clear in crisis or will we be foggy?
"Will we be able to take action or will we stumble?"
Alien Covenant is in cinemas from today.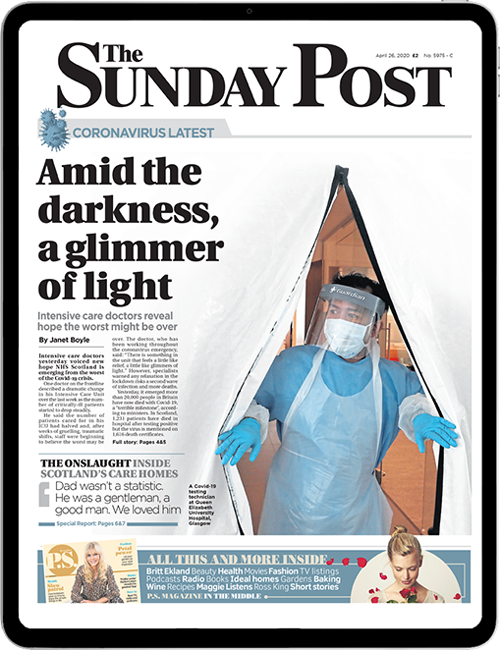 Enjoy the convenience of having The Sunday Post delivered as a digital ePaper straight to your smartphone, tablet or computer.
Subscribe for only £5.49 a month and enjoy all the benefits of the printed paper as a digital replica.
Subscribe