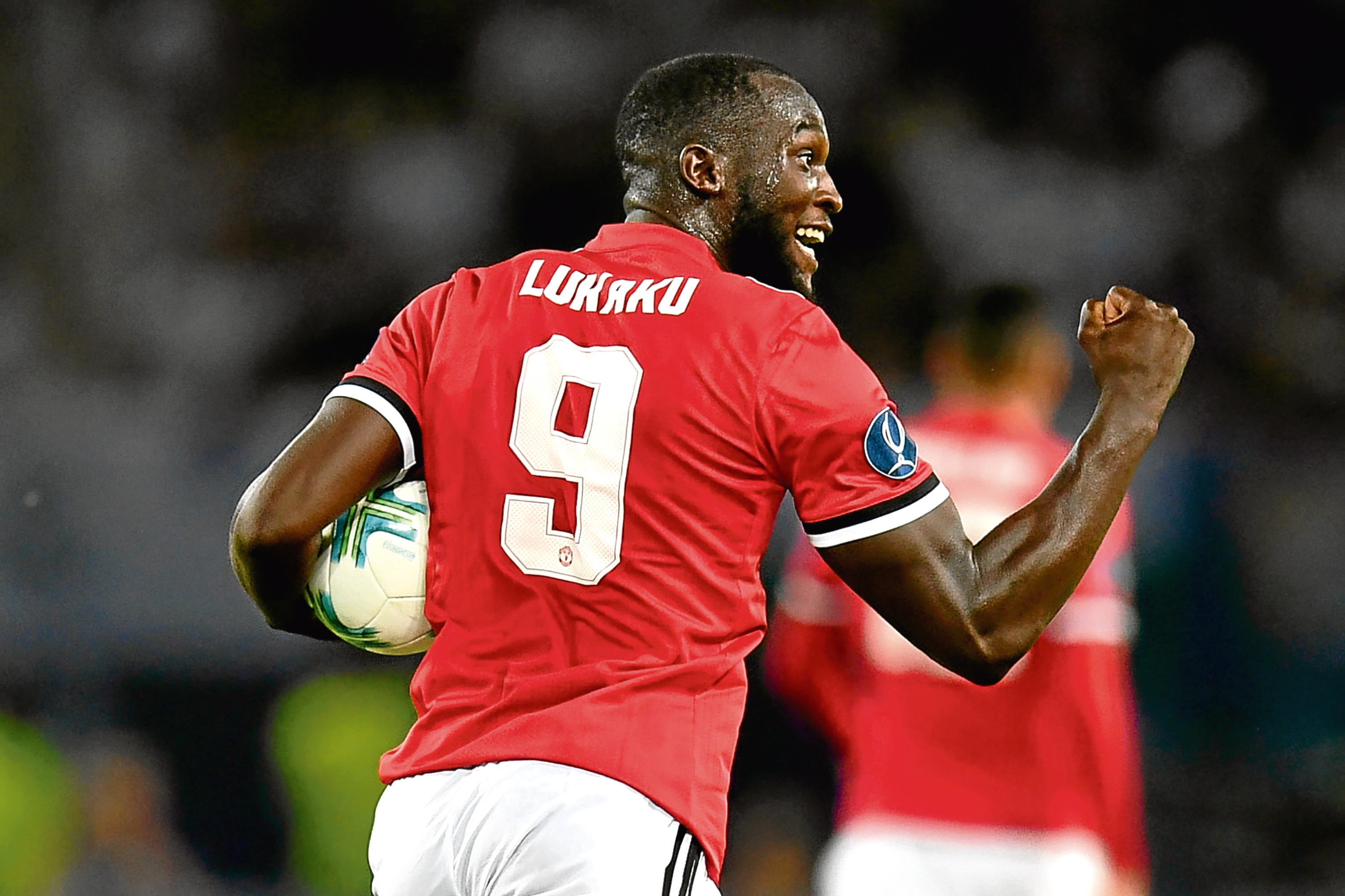 THE Premier League returns this weekend after the international break.
Already, Manchester United are looking strong, while their title rivals have had mixed fortunes in the transfer window.
Here two of our sports writers, John Barrett and Adam Lanigan, discuss the start to the season.
---
THE transfer window seems to dominate the early part of the season. Are you a fan or is there a better alternative — such as not having one?
JB — My issue with the transfer window is that clubs seem to believe that it lasts three days, rather than three months.
Everything is left until the last minute as they play games of brinksmanship, and while that lends itself to a few dramatic days — and I confess I'm quite a fan of the frantic Deadline Day activity — it doesn't make for sensible team planning.
There have been suggestions that the window should end the day before the Premier League starts, but you can't have a unilateral deadline that applies to only one country.
My solution is that the window should open the day after the Champions League Final and close the day before the European Super Cup, and it should apply Europe-wide.
AL — I would like the transfer window to end before the season starts. What I love most about the sport is what happens on the pitch, and in the early weeks, transfer talk is too much of a distraction.
Fans are being cheated when star names like Virgil van Dijk, Philippe Coutinho and Alexis Sanchez are not considered for selection. Last time I checked, points in August had the same value as those in March or April!
Plus, John is right about the brinkmanship that goes on. Football clubs talk about acting like proper businesses, but as the deadline approaches, they are more like desperate market traders.
But £200 million for Neymar and £50 million for Kyle Walker? These transfer fees (and wages) are totally out of control, aren't they?
JB — PSG have a lot to answer for because once the benchmark was set with the Neymar deal, every other fee increased accordingly.
On current valuations, one Neymar is worth four Kyle Walkers, and I reckon that might be about right.
This summer, the vast majority of the clubs in the Premier League have broken their own transfer records.
And not just the big boys. Clubs like Watford, Brighton, Bournemouth, Burnley and Huddersfield have all set new highs for spending on a single player.
The overheating of the market is particularly prevalent in England because of all the TV money washing around.
There's not really a comparable transfer spiral in most other European countries.
When Everton spent £45m on Gylfi Sigurdsson, it meant that their record fee became higher than that of Atletico Madrid, Bayern Munich, Borussia Dortmund, Juventus, AC Milan and Inter Milan, who have all been Champions League finalists in the last decade.
AL — I have a bigger problem with signings like Kyle Walker for £50 million or £45 million for Gylfi Sigurdsson than I do with PSG buying Neymar for £200 million.
Neymar is one of the best two or three players in world football.
He scores goals, he makes goals and he puts bums on seats. Children around the world will want to copy what they see him doing.
My problem is extortionate fees for good or average players.
The inflated values also increase the pressure on these players because fans expect much more from them.
The Diego Costa saga. What's that all about?
JB — It's been all about a player trying to engineer a move to a club who not only can't afford to buy him at his true market value, they can't actually play him until January.
Costa, a one-in-two regular scorer, is worth at least £60m in "Neymar Money".
He's been trying to return to his old club, Atletico Madrid, all year and he's been testing out the theory that players have all the power and always get their own way in the end.
Other players have downed tools in less- dramatic fashion in order to force through moves during this window, but Costa has taken a sledgehammer to it, which you could argue reflects his playing style.
For Chelsea, he has proved too high maintenance to keep, but his insistence that he's only interested in ending up at one club — who can't play him — has made offloading him a nightmare.
AL — It's another one of the reasons why football seems so out of touch at this time of the season.
Apparently, manager Antonio Conte wanted Diego Costa to leave Chelsea. The Brazilian was happy to go.
But the situation has rumbled on all summer and has been played out in public and has done no-one any favours.
Getting the crystal ball out, John, you nominated Manchester as the likely destination for the title pre-season. You'll be happy with that? But narrow it down to City or United?
JB — Can't I just remove the word "likely" and change it to "definite"?
City are the best all-round team, but United have all the power and pragmatic purpose of Jose Mourinho title-winning teams of old.
We've only had three games, so it's early to say. Remember, last season both won their opening three matches and neither came close to winning the League.
But it will be different this time, and my view is that they will finish first and second. Twist my arm and I'll go for United.
AL — It's dangerous to make observations from only three games, but Manchester United look very strong.
Three wins, 10 goals and none conceded is a formidable start.
Everything appears to be rosy at Old Trafford.
As for Manchester City, Pep Guardiola is still trying to decide on his best team and his best formation. It may take another month or so for City to hit top gear.
Adam, Tottenham were your title picks, but "the Wembley thing" is in their heads, isn't it and their squad doesn't have enough depth anyway, does it?
AL — Three games in and five points behind Manchester United, my prediction is already looking dodgy!
Losing to Chelsea was a big blow. I believed they would win that game, and a bad error by goalkepper Hugo Lloris was so costly.
Then the "Wembley thing" made everyone nervous against Burnley, and suddenly they threw away two points because of that late Chris Wood equaliser.
Spurs are too good a side not to win lots of games at their temporary home, but it remains to be seen how much difference their late reinforcements make to the strength of their squad.
Maurcio Pochettino's team have started every season slowly before finding their stride and they will hope for the same again this time.
JB — I can understand Adam going for Spurs because their first XI is probably the best balanced in the whole League.
However, they don't have enough players capable of stepping in for the established first-choicers.
I believe they will eventually settle at Wembley, but there might be too much damage done before that happens.
Do you believe the reaction to Arsenal's mauling at Anfield last week was over the top?
JB — It was a pretty awful performance, but we've seen it all before. The Gunners are prone to such off days.
It's not so long ago that they lost 5-1 to Brendan Rodgers' Liverpool at Anfield.
And remember the 8-2 defeat at Old Trafford?
They were painted at the time as low watermarks for Arsene Wenger, but he recovered on each occasion to take his team into the top four.
That may not happen this time and you sense that there are crucial differences from other crises in the past — notably the folly of allowing so many key players to drift into the final season of their contracts at the same time.
AL — What has been lost somewhere is just how well Liverpool played. Their pace, verve and fluidity would have been too much for most teams.
But getting back to Arsenal, it's the sense that one of English football's biggest clubs have completely lost their way.
Arsene Wenger could have left in style after winning the FA Cup for a record seventh time as manager, but he turned that chance down.
Yet the Frenchman did not settle any of the issues that were outstanding from last season, especially regarding players whose contracts were winding down.
But the way they performed at Anfield was a sign of a club with big problems.
Was Wayne Rooney right to retire from international duty or do you believe come the summer he will "un-retire" and be part of the World Cup Finals after all?
JB — Rooney has earned the right to retire when he wants and no-one can possibly have any complaints about his commitment to the cause.
Could he still do a useful job for Gareth Southgate?
Yes, but as a back-up player or off the bench.
Would the squad benefit from his off-the-field presence?
Yes, all the younger players have the utmost respect for him.
Would he still be worth a place in the 23 in Russia?
Yes, but he's a frustrated tourist at the best of times, and sitting around for five weeks without playing would drive him mad.
That's what was happening to him at Manchester United last season, and being a bit-part player simply wasn't enough.
No, I don't see him "un-retiring".
AL — This is definitely the end for Wayne Rooney and England.
It's almost like he waited for things to fall back onto his terms before deciding to announce his international retirement.
Last season, he was dropped by Gareth Southgate. This time, he was back playing and scoring goals for Everton, and Southgate wanted him back in the squad.
That's possibly why he didn't make this decision six months ago.
The only surprise is that he didn't hang around to break Peter Shilton's record of 125 caps.
But does that matter when he's the all-time record goalscorer? I guess not.
Champions League group stages get underway next week — there are six British representatives. How many will make the last 16?
JB — It would be a major surprise if the two Manchester clubs and Liverpool didn't make it out of their groups. Chelsea have it marginally tougher with Atletico Madrid in theirs, but should still finish in the top two.
Tottenham need to get the better of either Real Madrid or Dortmund and they will need to have sorted their Wembley issues before they come calling.
My view is that they are better than the Germans, so second spot is theirs for the taking.
As for Celtic, their target has to be to beat Anderlecht twice and secure third place and Europa League qualification because PSG and Bayern Munich are simply on a different planet.
AL — I will go for four. Manchester United and Liverpool were handed dream draws and should be targeting top spot.
It is slightly tougher for Manchester City and Chelsea, but they should still have enough to finish either first or second.
Tottenham will not find it easy against Real Madrid and Borussia Dortmund and I can see the Spanish giants and European Champions beating them home and away.
Then it comes down to the two games with Dortmund, and they will not be easy.
As for Celtic, the chance to play against Neymar, Edinson Cavani, Thomas Muller and Robert Lewandowski is one to savour as PSG and Bayern come to Celtic Park. But finishing above either of them? Forget it!
Do you prefer European nights to league business?
JB — Depends on the European night.
Games against the Madrid clubs, Barcelona, PSG, Bayern and Juventus would rank higher than most Premier League games, but some of the other ties are not so appealing — Chelsea v Qarabag, Man United v Basel, Spurs v APOEL and Liverpool v Maribor, for instance.
AL — European football only comes alive properly after Christmas for the knockout stages. But going to Anfield or Old Trafford for one of these ties is a very special event.
I remember watching Liverpool beat Borussia Dortmund 4-3 in the Europa League quarter-finals in 2016, and everything about the occasion was spectacular. They are hard to top.
But in England, we are lucky to have the Premier League because the matches between the top six or seven clubs are almost always action-packed.
If you were offered a free season ticket to any club in world football at the moment, who would you choose?
JB — I'm tempted to say PSG, but I fear I'd be watching too many walkovers, and that doesn't appeal.
The same probably applies to Real Madrid, Barca and Bayern.
I like competitive matches, so it's the Premier League for me. And I love Wembley, so I choose Tottenham.
AL — With a bit of tapas and a cold beer or two before and after the game, I'll go for a seat at the Bernabeu to watch Cristiano Ronaldo and friends for Real Madrid!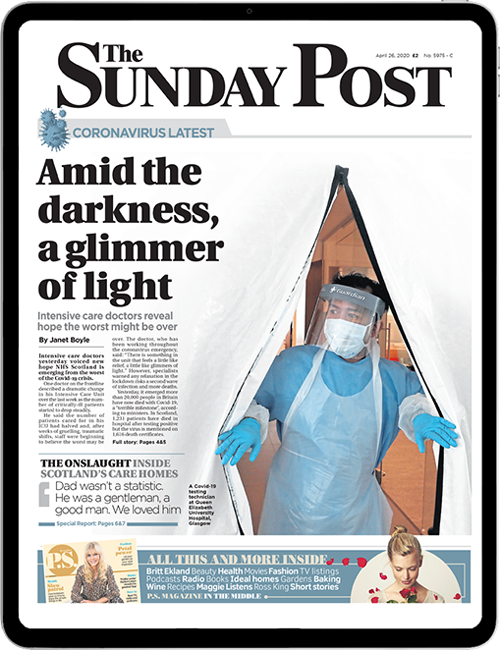 Enjoy the convenience of having The Sunday Post delivered as a digital ePaper straight to your smartphone, tablet or computer.
Subscribe for only £5.49 a month and enjoy all the benefits of the printed paper as a digital replica.
Subscribe