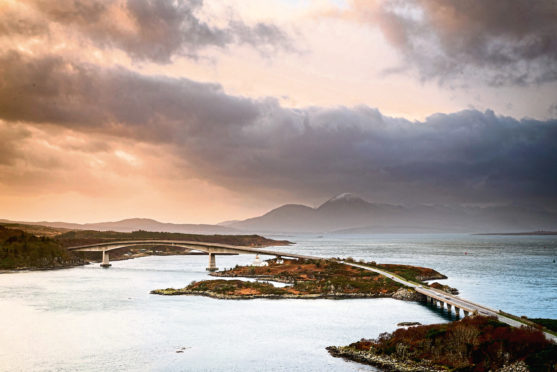 In his new book, Into The Tangled Bank, Lev Parikian sets out to explore our love affair with nature, from gardens to wildlife reserves. Here, he tells Alice Hinds the Honest Truth about the inspiration behind his journey – including tales of infamous Scottish naturalist Gavin Maxwell.
In your book, you set out to explore how we connect with nature. Has lockdown improved that connection?
People have been much more aware of nature lately. I've spoken to so many people who have said they've been exploring the great outdoors during lockdown. And, in the first few weeks, so many people noticed more bird song, causing a lot of people to ask me – an avid bird watcher – whether it was louder this year. Actually, no. It's just that lockdown has made everything quieter due to less traffic, and quarantine also started around the same time birds would have begun to sing.
What do you think makes the British countryside so special?
There's a lot of tradition associated with our countryside – we have a rich culture and history of making music and writing about it, too. Plus, there is such a variety here in the UK. In some other countries, the scenery can be very unchanging. You can drive for very long time and the scene doesn't change very much, whereas we have a lot of diversity, a lot of coastline, and nature isn't too far from us. It is there, you just have to open your eyes and ears to it.
What was the inspiration behind Into The Tangled Bank?
The intention of the book was three-fold. First, I wanted to document my own journey through nature and my renewed appreciation for birds. The other aspect was that we often think of nature as being something "other" – humans and then nature. So, my intention was to show people that we are part of it, which is so important to remember right now because of the environmental crisis we are going through. I also wanted to look back at some of the people who informed our view of nature over the last few hundred years, and visit some of the places they were associated with.
You visited Skye as part of your journey, where famous naturalist Gavin Maxwell lived from 1968 until his death the following year. Why did you want to follow in Maxwell's footsteps?
It occurred to me that his outlook on nature was quite, shall we say, different to that of other people. From what I've read about him, he found human company quite difficult. He took himself off to somewhere as wild and far away as he could, keeping himself close to the great outdoors and the natural world.
I was particularly interested in Maxwell's relationship with animals, too. A lot of people find that they like to go out and see nature – it's an activity similar to going to the cinema. But the common thread of the people I researched in the book is that they didn't think of it that way. They were in nature all the time. Maxwell brought nature into his home and lived with some extraordinary creatures.
Maxwell was known for his unusual pets, wasn't he?
The otters are the obvious example, but that relationship seemed to stem from the death of a much-loved dog – which we might consider a much more normal pet! Rather than getting another dog, or a more usual domesticated pet, he fell in love with his otter, Mijbil. He shared his home with lots of exotic animals – lemurs and birds and lizards and bush babies. I think it's easy to look back now and say he was using them as substitutes for human relationships.
What would Maxwell make of Skye's booming tourism industry now?
People who have been visiting the island for a long time will tell you it has changed a lot since Maxwell's time. Whenever I say to people, 'Oh Skye is just so beautiful' they usually reply with, 'Ah well, it's not what it used to be.' There's a particular irony that Eilean Bàn cottages that Maxwell bought near the end of his life, where he was going to open a wildlife sanctuary, are on the island which now props up the Skye Bridge, connecting the island to the mainland.
---
Into The Tangled Bank, Elliott & Thompson, £14.99, is out now.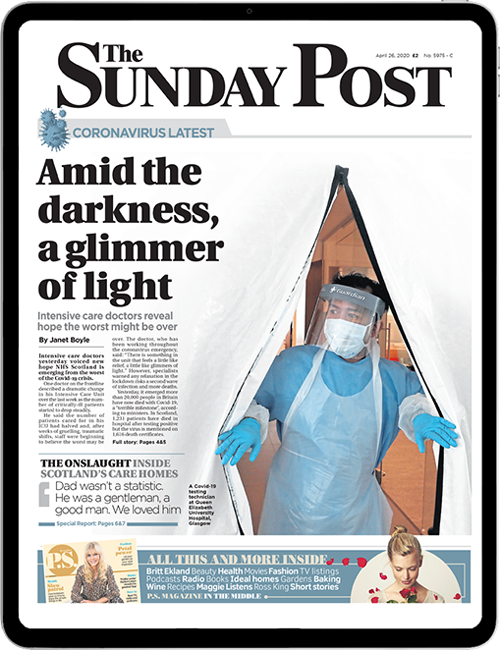 Enjoy the convenience of having The Sunday Post delivered as a digital ePaper straight to your smartphone, tablet or computer.
Subscribe for only £5.49 a month and enjoy all the benefits of the printed paper as a digital replica.
Subscribe