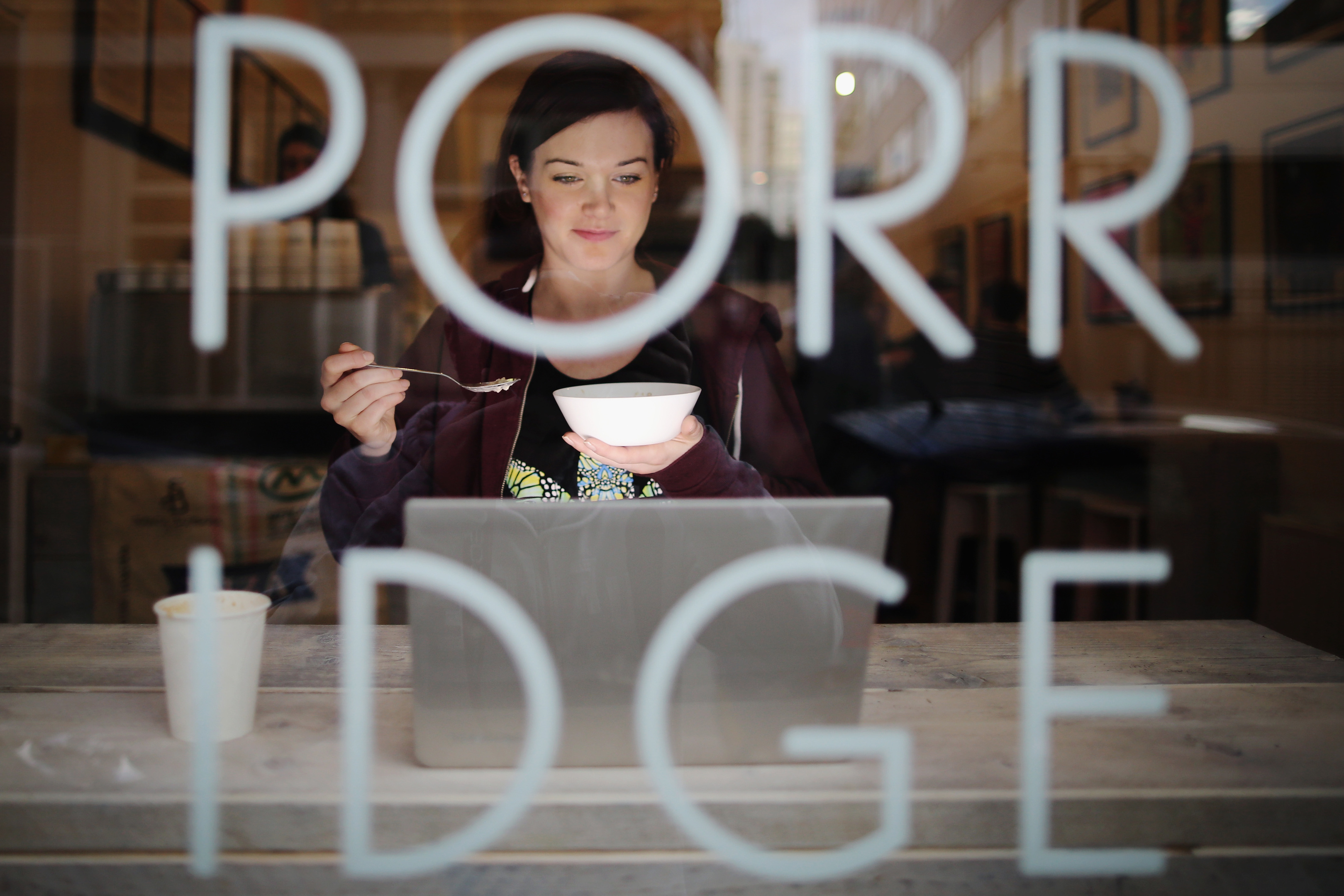 IT can be too hot, too cold, too salty, and too sweet.
But porridge, the breakfast of champions, is just right for more and more of us.
The mix of oatmeal, hot milk and — depending on your taste — salt or sugar is more popular and trendier than ever.
Chris Seal, professor of food and human nutrition at Newcastle University. says porridge every day could transform the health of the nation.
And, in ten days time, porridge makers from around the world will once again compete for the coveted Golden Spurtle in Carrbridge, in the Highlands.
We buy nearly twice as much porridge as we did 10 years ago — and some brands have doubled sales in the last year alone.
Sales are booming so much that producers are churning out oats all year round to cope with demand.
Meanwhile, instant porridge brand Moma's sales are up 82% since 2016 and high street sandwich chain Pret A Manger's profits are booming by £700 million and, they say, a big spoonful of that is down to takeaway porridge
Customers are snapping up pots of Coconut Porridge — a gluten and dairy-free version of the classic dish.
In London's hipster haven Shoreditch, a porridge café has openedl. Another in Covent Garden offers carrot cake porridge, with carrot juice on an oat and bye blend with spices, toasted nuts and ginger maple.
Overnight Oats — soaking porridge in milk in the fridge through the night — is now one of the favourite recipes of online food celebrities such as Deliciously Ella and Pinch of Yum.
Porridge giant Quaker have launched pre-prepared pots of overnight oats in Asda, Tesco and Sainsbury and marketing manager Eric Wiliams says porridge has never been cooler.
He said: "Overnight Oats are the perfect for the consumer who is seeking to understand simple ingredients that go into their breakfast.
"People love the Instagrammable nature of breakfast."
Alan Meikle, managing director of Hamlyns of Scotland, wgho produce porridge oats, says that sales are strong throughout the year, with much less of a winter peak than in previous years.
"Porridge has always been the favourite breakfast choice for healthy eaters, but the growing trend for breakfast on the go, satisfied by the wide range of instant porridge pots and sachets, and the huge interest in overnight oats, mean that porridge really is a year-round breakfast favourite," he explained.
"We used to ramp up production at our mill in Boyndie over the build up to winter and throughout the winter months, but we're now working 24/7 all year-round to cope with demand."
Alan hailed the humble oat's versatility as key to its current success.
"Apart from the many health benefits, one of the great things about porridge is that it can be made with so many different toppings," he added.
"Personally I love adding a handful of blueberries into porridge in the final couple of minutes of cooking – the berries burst and the juice sweetens the porridge.
"The World Porridge Making Championships features a speciality category that celebrates the diversity of porridge and over the years we've seen many wonderful entries.
"California-based Christina Conte's Sticky Toffee Porridge from 2014 is particularly memorable."
A demand for fancy porridge isn't the only way breakfast has changed in the past 50 years.
How we eat the most important meal of the day has changed from one generation to the next.
We take a look at how the traditional breakfast spread has changed in half a century.
1967
Fry-up – Eggs, Bacon, Sausage, Black Pudding and Toast.
The first known use of the term "fry-up" was 50 years ago, when this meaty feast was in its hey-day.
By the 60s, half of all adults and teenagers had a cooked breakfast every single morning.
But by the 70s that number had already begun to fall as people turned away from greasy, unhealthy breakfasts.
Cereal – Rice Krispies, Sugar Smacks, Kellogg's Cornflakes.
Breakfast cereal is an American invention but we took to it quicker than you could say snap, crackle and pop.
By the mid-60s cereal was enormously popular, and now we're the second largest consumers of breakfast cereals in the world after the Irish, munching our way through 6.7kg each per year.
Despite that sales were down by £40 million in the last year.
Tea – Loose leaf
Loose leaf tea made up the majority of the tea market in the 60s — with 97%
Although invented decades before, in the early 60s teabags made up only 3% of the British market, but this has been growing steadily ever since.
By 2007 tea bags made up a phenomenal 96 per cent of the British market.
2017
Overnight oats 
The hot new food trend — although it's really just a classic one.
The traditional way to soak your oats was in cold water overnight before adding sugar or salt.
But now Instagramming food bloggers are posting new recipes — like Peanut Butter and Banana Oats, Cinnamon Honey Peach Oats and Blueberry Crumble Oats.
Asda, Tesco and Sainsbury's now sell pre-prepared overnight oats pots.
Granola and Fruit 
Breakfasters these days are increasingly turning away from boring muesli to granola mixed with fruit.
Granola sales are up by a fifth in the past couple of years, and food blogger Deliciously Ella is now selling her own branded version of granola in supermarkets.
Campaigns to eat five portions of fruit and veg a day it seems are beginning to pay off — sales of fruit for breakfast are up by £107.9 million this year alone.
Breakfast drinks 
Statistics show younger people are less likely to sit down for breakfast but are still eating it.
That's because busy employees are increasingly opting for "on the go" breakfast drinks.
Products like Weetabix On The Go — with the same nutritional content as a bowl of cereal — hit the market four years ago and have been growing ever since.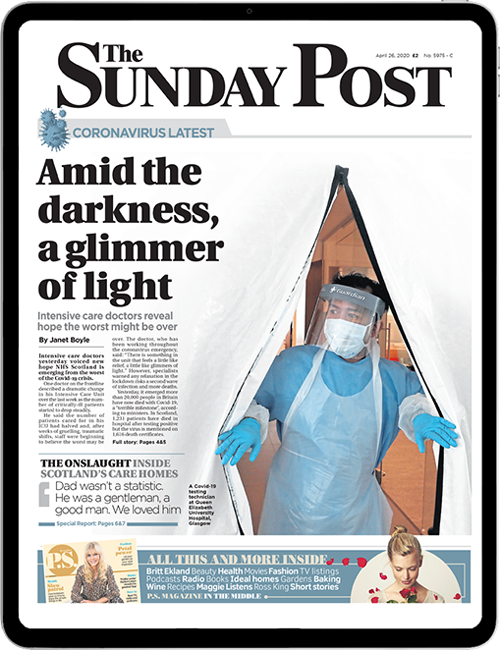 Enjoy the convenience of having The Sunday Post delivered as a digital ePaper straight to your smartphone, tablet or computer.
Subscribe for only £5.49 a month and enjoy all the benefits of the printed paper as a digital replica.
Subscribe