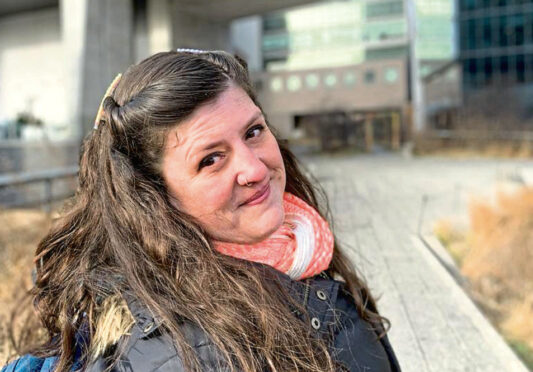 Helen Cairns was considered a daydreamer at school. She excelled in things she loved but when a subject didn't hold her interest, she gave it very little attention.
"My school reports always said I needed to apply myself more," said Helen. "The feeling was that I must work harder – and concentrate."
That was more than 30 years ago. Yet even now, Helen struggles to find the motivation to do the mundane tasks that don't excite her.
Earlier this year, at the age 40, she was diagnosed with inattentive attention deficit hyperactivity disorder (ADHD).
"ADHD didn't really exist when I was a child. It wasn't something people knew very much about," she said.
"When you're older, it's so much harder to get a diagnosis, but when you finally do, it's like your whole life starts to make sense."
A late diagnosis can have a negative impact on relationships and careers, as well as increase the risk of mental-health problems.
Recently psychologists have suggested that gender bias is leaving many women with ADHD undiagnosed.
Clinical and forensic psychologist Dr Susan Young says the bias starts in childhood, with boys up to four times more likely to be diagnosed. ADHD is a neurodevelopmental condition that comes in three types: inattentive, hyperactive/impulsive, or a combination.
Females often learn to "camouflage" their symptoms. They may be viewed as having anxiety or depression.
This scenario rings true with Helen who says, looking back, she was displaying symptoms of ADHD in her early childhood.
"ADHD didn't exist when I was at school," said Helen, who grew up in Dundee. "There was a boy who was eventually diagnosed but his mum had to take him to America to get the diagnosis.
"At that time, it was really only thought to affect boys.
"I was really well behaved but had a lot of trouble with concentrating – and doing things I wasn't interested in. That was a real problem.
"I always remember people saying I needed to apply myself and knuckle down.
"If something interested me, I could have it done within seconds. If something excites me, I find it really easy. But if it doesn't, it's a long slog just to get started.
"I wasn't a straight-As student, but I wasn't that bad. I got Bs and Cs. My teachers thought I was lazy, that I wasn't doing what I was capable of.
"As I went through life, I thought this is just how it is. Everyone else can run a home, keep their affairs in order, organise their lives. But these were the things I found difficult.
Teenage stammerers reveal despair of sufferers failed because of too little help and not enough understanding
"When I moved into the world of work, I was usually the best employee the company had seen for the first three months when it was all new and exciting – but then things like the admin would build up, something that is almost impossible for me.
"It's not about not wanting to do it, I know what needs to be done, but the urge to do it really isn't there. It's so hard to get that start."
Helen, who now lives in London, was diagnosed with anxiety and depression. But two years ago she read an article written by a journalist friend with ADHD – and realised it mirrored her own experiences.
"I thought 'that's me'," she said. "I had a real emotional reaction. It stayed with me and I read the article again. I realised these were all the same feelings I had and they might not actually be my fault."
Helen eventually plucked up enough courage to speak to her GP.
"I worried the doctor would laugh at me, or say it was all in my head, that I was just lazy and needed to get a grip," she said.
"It took a real moment of bravery to make the appointment – but I think realising there was help pushed me along.
"Thankfully I got a referral straight away, which apparently is very rare.
"When I spoke to the doctor, I learned more about myself in that 90-minute call than I would have ever learned on my own. It was such a relief. I had struggled with it so long so to have someone tell me I was just a normal person with typical symptoms of ADHD was like a weight being lifted off my shoulders."
She added: "I think my ADHD wasn't spotted in my younger years because I didn't have that hyperactiveness that people typically think shows you have the condition.
"I went so many years without anyone noticing and not understanding my own actions and reactions but I suppose to outsiders, I just look like I am leading a normal life.
"I got a degree – albeit after writing my dissertation in 24 hours – I live in London where I always wanted to live, I am working my dream job.
"I guess when you see that I am coping it is difficult for people to understand.But I feel better now. I'm on medication which helps me find the motivation to do the things I don't want to do. Life is so much easier.
"The first day I took it, I realised that it's possible to concentrate on one thing at a time. My brain has never really worked like that. All my life it's been like tuning in a radio. I've had a little bit of each station.
"But on medication, it's like someone has shifted the dial and there is just one clear channel.
"Now I also know it's OK to give myself a break if it all gets too much. I give myself permission to do that.
"The misconception with ADHD is that you can't pay attention but the reality is, you can, you just don't get to choose where the information goes!"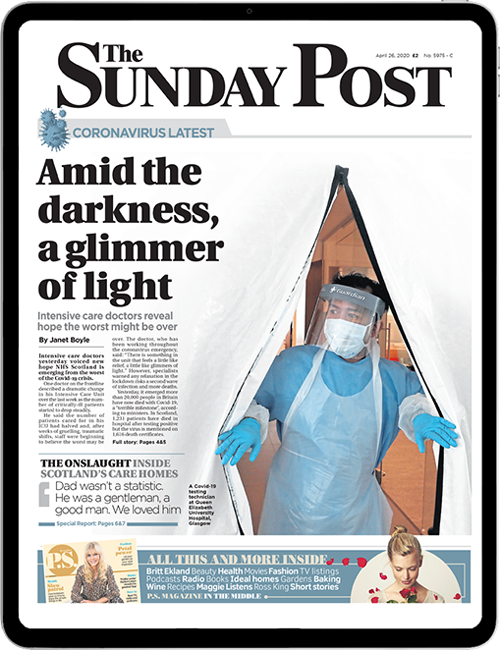 Enjoy the convenience of having The Sunday Post delivered as a digital ePaper straight to your smartphone, tablet or computer.
Subscribe for only £5.49 a month and enjoy all the benefits of the printed paper as a digital replica.
Subscribe