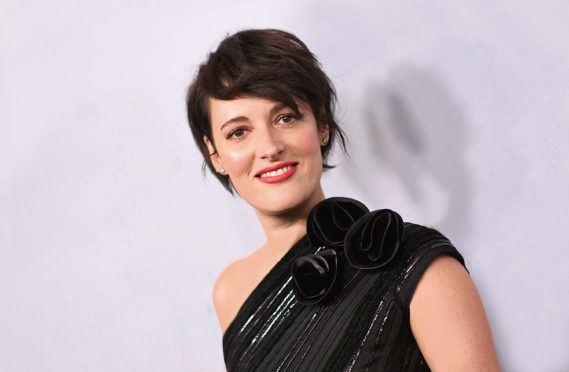 I don't expect you to talk, Ms. Bridge, I expect you to…Hold on – talking would be great! Last week I bumped into the hottest comedy actor and writer on the planet, Phoebe Waller-Bridge.
Of course she's been sprucing up the latest Bond movie starring Daniel Craig, No Time To Die, by revising the script – and I was desperate to quiz her about it like Goldfinger interrogating 007.
The brilliant Phoebe, though, has to remain tight-lipped about the project.
I asked her how No Time To Die was going, but said she'd probably give me the bullet for even asking.
"Nada! Nothing!" she laughed. "I can't tell you anything.
"Don't worry though, I won't shoot you!"
Very kind of you, Phoebe. Having written and starred in the iconic Killing Eve thriller series with Jodie Comer, I imagine she knows a thing or two about wiping people out.
Phoebe also starred in Star Wars: Solo, and wrote and starred in the fabulously dark BBC comedy series Fleabag.Not bad for someone who was an unknown writer three years ago.
Phoebe was in Los Angeles to celebrate the BAFTA Britannia Awards, where she picked up the British Artist Of The Year gong.
Phoebe was wearing a lovely Giorgio Armani jumpsuit with satin trousers and a sequin embroidered top – and she looked smashing.
Her life has changed somewhat since Fleabag became a hit and her witty scripts have made her a celebrity in her own right.
A lot of people struggle after gaining that amount of fame so quickly but Phoebe is coping with it – just!
"It's completely mad and wonderful" she said. "How am I dealing with it? I'm not, I'm going mad.
"No I'm not, I'm having a great time.
"It's kind of everything you dreamed can happen so you just have to sort of steel yourself.
"Also it's kind of fun because you get to go to parties and meet loads of cool people, mingle and have a lovely time."
I had a lovely time chatting to a young kid called Roman Griffin Davis last week.
He's the star of my favourite movie of the year, JoJo Rabbit, which is set to arrive in UK cinemas next year and is tipped to do well in awards season.
It's directed by one of Hollywood's best upcoming directors, Taika Waititi, and is about a young member of the Hitler Youth movement, whose imaginary friend is Adolf Hitler.
It is very funny and moving, and Roman is excellent in it.
I wonder if Roman was looking forward to the award parties.
"I can't wait to go and harass lots of famous people!" he told me.
"I've grown up and I get to miss school, so that's amazing.
"I've got a lot of jumpers and gadgets! The best bit of the movie? Getting to kick Hitler in b*lls! I kept messing up so I had to do it again and again. It wasn't on purpose!"
Heard it, Roman!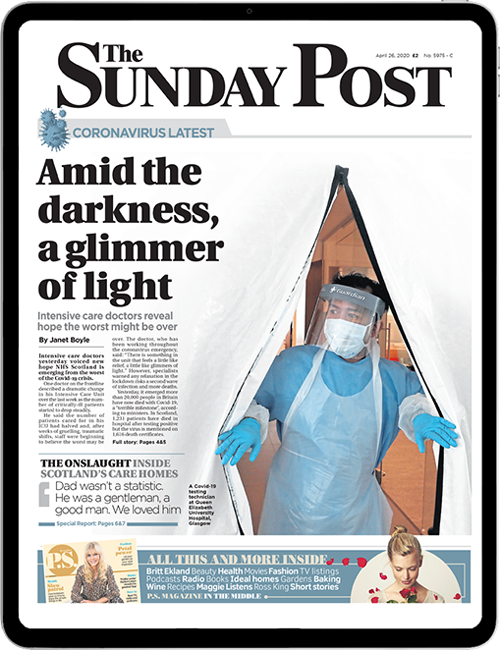 Enjoy the convenience of having The Sunday Post delivered as a digital ePaper straight to your smartphone, tablet or computer.
Subscribe for only £5.49 a month and enjoy all the benefits of the printed paper as a digital replica.
Subscribe