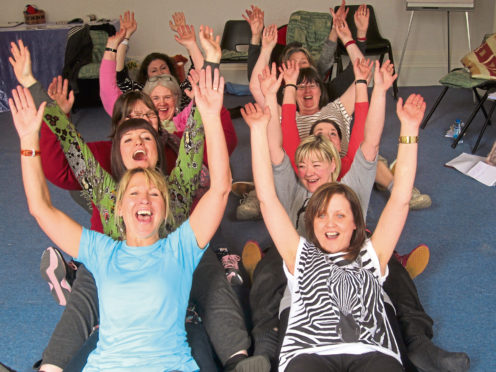 Rising up from your belly, there's nothing better than the feeling of letting out a loud and unencumbered laugh. But did you know forcing a chuckle could be just as effective?
Here, instructor Teresa Watson tells Alice Hinds the Honest Truth about laughter yoga
---
What exactly is laughter yoga, and what happens in a class?
Laughter yoga is built on the premise that laughter is the best medicine. During sessions we invite you to fake laugh with a mixture of chanting and light exercises, triggering your body to produce a real belly laugh. This is balanced by bringing the energy back down to focus on our breath, promoting a more mindful awareness of the body.
Why is this form of yoga beneficial for our stress levels?
Just like all exercise, laughter yoga can help to reduce stress because it boosts endorphins and gets your heart rate up, and is also mixed with some meditation to really help you hit "pause", check in with yourself, your body and let go. After all, is there anything more liberating than being silly and laughing in a safe environment with like-minded people?
Can fake laughing really make us feel happier?
Yes! I tell people, next time they are in the car or the shower, to start fake laughing right from the bottom of their belly – if it's jiggling you are doing it right. After about a minute you'll notice you no longer need to force it, your body will begin to really laugh. It's totally infectious! With this comes all the amazing mood boosting endorphin and immune system benefits.
Why did you start practising laughter yoga?
Laughter is a well-documented beneficial form of cardiovascular exercise, but the main reason I fell in love with it was simply being able to let go. These days we all get so tense and stressed, having a safe space to let go and laugh can be so liberating.
How long has laughter yoga been practised around the world and here in Scotland?
Laughter yoga was first established in 1996 by a medical doctor in India, Dr Katara. Since then it has became a global movement, which has only really seen classes come to Scotland in the past 10 years.
My studio in Glasgow, Laughter Yoga with Teresa, is the first UK studio to solely specialise in laughter yoga and laughter therapy. We're also the first in the world to adapt Laughter Yoga for babies and toddlers!
Being able to see young families really let go and bond is beautiful, and I can't help but feel incredibly grateful to share this gift with them.
How has laughter yoga helped you?
For most of my life I've battled with depression and anxiety, until it finally all came to a crushing crescendo in May of 2018.
During my recovery I found that, as well as medication, three things helped: meditation, yoga and comedy. Meditation and yoga taught me to silence my mind and listen to my body. Comedy and laughter really helped me to simply escape and to rediscover joy in the moment. When I stepped outside my comfort zone and into my first laughter yoga class it all made sense. I instantly wanted to share this secret I had discovered with the world – if it could help me this much I realised how much I could help others.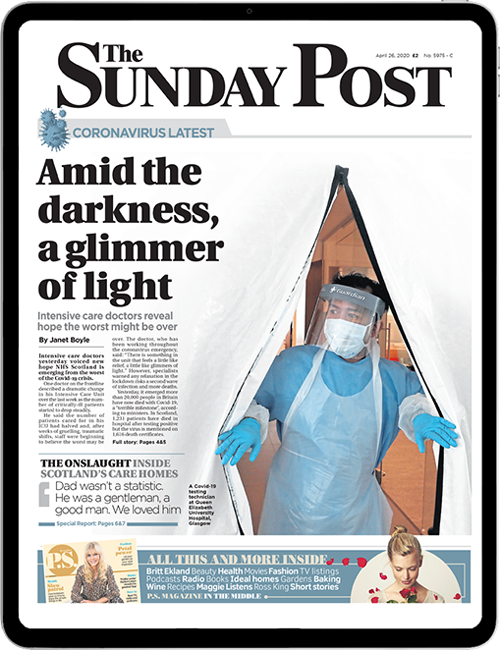 Enjoy the convenience of having The Sunday Post delivered as a digital ePaper straight to your smartphone, tablet or computer.
Subscribe for only £5.49 a month and enjoy all the benefits of the printed paper as a digital replica.
Subscribe