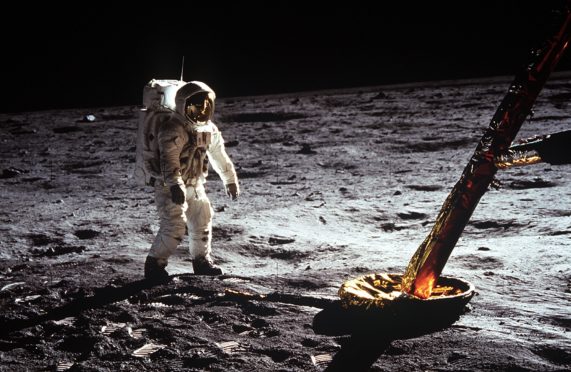 This summer, the world celebrates a special anniversary for something out of this world.
It's half a century since man first set foot on the Moon, a feat that many doubted would ever happen.
There are plenty of people out there who watched the monumental events unfold on TV on July 20 and 21 1969, and it's reckoned between 530 million and 600 million saw it.
That was a record that remained until 750m watched Charles and Diana's wedding in 1981.
For the cynics who believe it was all an elaborate hoax, apparently all they have to do is get hold of a suitable laser and telescope system and bounce beams off the three retro-reflector arrays left up there by the crews of Apollo 11, 14 and 15.
When Apollo 11's Eagle landing module descended to the surface, astronauts Neil Armstrong and Buzz Aldrin realised it had missed its planned landing spot by miles.
They were heading for a region covered in boulders and they had to do so much manoeuvring that they almost ran out of fuel.
If that had happened, the whole thing would have been abandoned, which would have been the biggest case of so-close-and-yet-so-far of all time.
Buzz, a religious man, read from the Bible and had communion wine and wafer, given to him by his pastor before they set off.
But Neil, of course, was first man to walk on the Moon, and the pair of them had a bit of a struggle to plant the American flag on the hard lunar surface.
America would promptly make it clear that it was not staking any claim to the Moon, which was just as well because the Soviets and others had and still have plenty plans themselves.
Armstrong and Aldrin had gone to the Moon with Michael Collins, the pilot who remained in Apollo 11, orbiting while his colleagues got to walk on it.
But all three gave part of their names to armalcolite, the mineral they discovered up there and would later also find in various places on their own planet.
Born in Rome to a US Army Major General, this was Collins' second space flight, having been involved with Gemini 10.
You might think Collins, now aged 88, was unfortunate to get so close to the Moon but not manage to put his boots on it.
In fact, he was fortunate to be there at all.
The previous year, he had noticed his legs weren't behaving as they ought to, his knee giving way when he tried to walk downstairs.
He had a cervical disc herniation, and had to have two vertebrae fused together, leaving him in a neck brace for three months and being removed from the crew of Apollo 9.
Speaking of misfortune, President Nixon had carefully prepared back on Earth for the worst possible outcome – he got speech writers to prepare an address called In Event Of Moon Disaster.
"Fate has ordained that the men who went to the Moon to explore in peace will stay to rest in peace," was how it would have begun, but thankfully Nixon never had to make such an address.
Setting foot on the Moon would take billions of dollars of investment, the best scientists on Earth putting their heads together and coming up with ideas that would've seemed insane a few years earlier, and finding the people made of the right stuff to go up there.
Gene Shoemaker was just one of many Americans who did his bit to help. A founder of planetary science, he was famed in his day for his astounding intellect.
Today, more than 20 years after his death, he has fame that will never end – he is the only human being to have his ashes scattered on the Moon.
Some of his ashes were taken there on July 31 1999, two years after he died in a car crash in a remote part of Australia.
The Lunar Prospector space probe took them there in a capsule, making him the only person whose ashes are buried on a celestial body outside Earth.
The brass foil wrapped around his ashes capsule includes a Shakespeare quotation from Romeo And Juliet.
For those of us who watched, jaws on floor, as Neil Armstrong stood on the Moon, nobody will be quite as famous as he is.
Neil, who passed away in 2012 aged 82, was born in Wapakoneta, Ohio, and had Scottish roots.
The man whose "One giant leap for mankind" quote has been repeated a zillion times accepted the freedom of Langholm, Dumfries and Galloway, in 1972.
Arthur C Clarke, in his own way, also did his bit to inspire progress and investment and big ideas about getting to the Moon.
Like other science-fiction creators, Clarke made the whole thing fascinating and thrilling to millions, and there's no doubt that he inspired a public desire for it, thus encouraging leaders to spend all that money.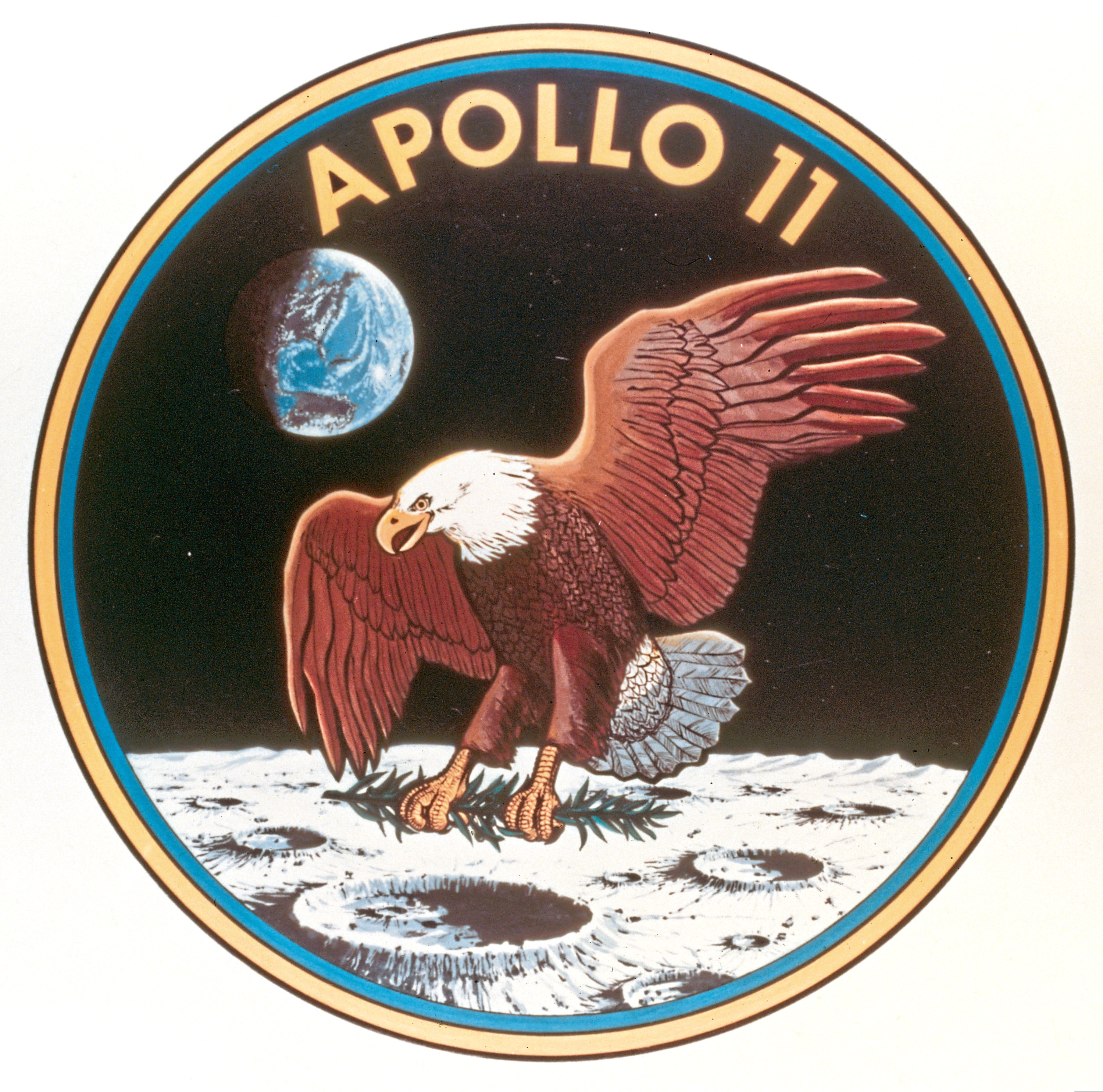 It was in 1951 he dared make a concrete forecast about when man would finally reach the Moon.
Clarke predicted it would happen in 1978, so even he would have been very pleasantly surprised to see mankind achieve it much earlier.
Not that Clarke or anyone else felt terribly confident that it would be the USA who got there first. He knew it was Russian cosmonauts, not astronauts, who were making all kinds of breakthroughs in the race to the Moon.
The Soviets went about the whole business of space exploration quite differently from the Americans, and when things went badly, they often simply didn't report it.
On the other hand, they made sure the whole world knew when they did have exciting breakthroughs.
It was only after the Soviet Union disintegrated in 1991 that we all got to look at the real history records hidden away in Moscow.
These showed the facts about Soviet efforts to conquer space, and also revealed that they only gave a Luna mission a number if it got beyond Earth orbit.
America, on the other hand, would give every major mission a name, and if it failed, it failed.
It must have badly hurt America in the late 50s and early 60s to have 15 unmanned lunar missions in a row all fail on their expeditions, which were mainly intended to bring back photos, while the Russians did much better.
When the first image came back from space, therefore, it came from the Russian Luna 3, showing the far side of the Moon in October 1959.
The Soviets had launched Sputnik 1, the first artificial satellite to orbit our own planet, two Octobers earlier.
This was the event that started the whole Space Race, when the opposing world superpowers decided nothing mattered quite as much as conquering space first.
It also meant that the Soviets could hit the United States with nuclear rockets in under half an hour, so it was about rather more than just simple competitiveness.
Across the globe, those who admired the Soviets suggested Russia and its satellite states really were ahead of America and the West.
To American Presidents and the ordinary man in the street, it was both worrying and embarrassing.
The United States response was to accelerate and complete military, space and missile projects, and not least to create a civilian space agency, NASA.
That new organisation was keen to stress its peaceful, non-military plans for its rockets but in those early days there was no chance of Moscow and Washington working together for a common good.
It was, after all, just a few short years since the end of the Second World War, and any new technology was viewed in terms of its military applications.
All the innovations of that time, including rockets and machines that could fly faster than ever before, had been built for destructive purposes.
Technology was improving but it was being put to deadly use.
The world would eventually look at what men like Neil Armstrong and Yuri Gagarin did and feel awestruck, dreaming of what conquering space could do for us.
Today, we are told we're much closer to exploring for ourselves, if we have large bank accounts.
A honeymoon on Venus or a day trip on the Moon sounds a bit different from sandcastles at Skegness, but those are still dreams for the future.
When Gagarin became the first man to journey into outer space in 1961, and Armstrong became first to put his foot on the Moon eight years later, those were dreams that had come true.
As you'll see in next week's second part of our celebration of the Moon Landings, there was still much work, expense and serious setbacks before it all happened.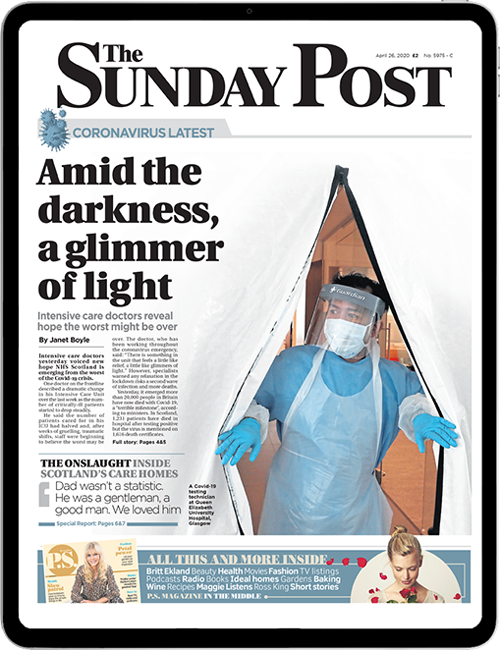 Enjoy the convenience of having The Sunday Post delivered as a digital ePaper straight to your smartphone, tablet or computer.
Subscribe for only £5.49 a month and enjoy all the benefits of the printed paper as a digital replica.
Subscribe