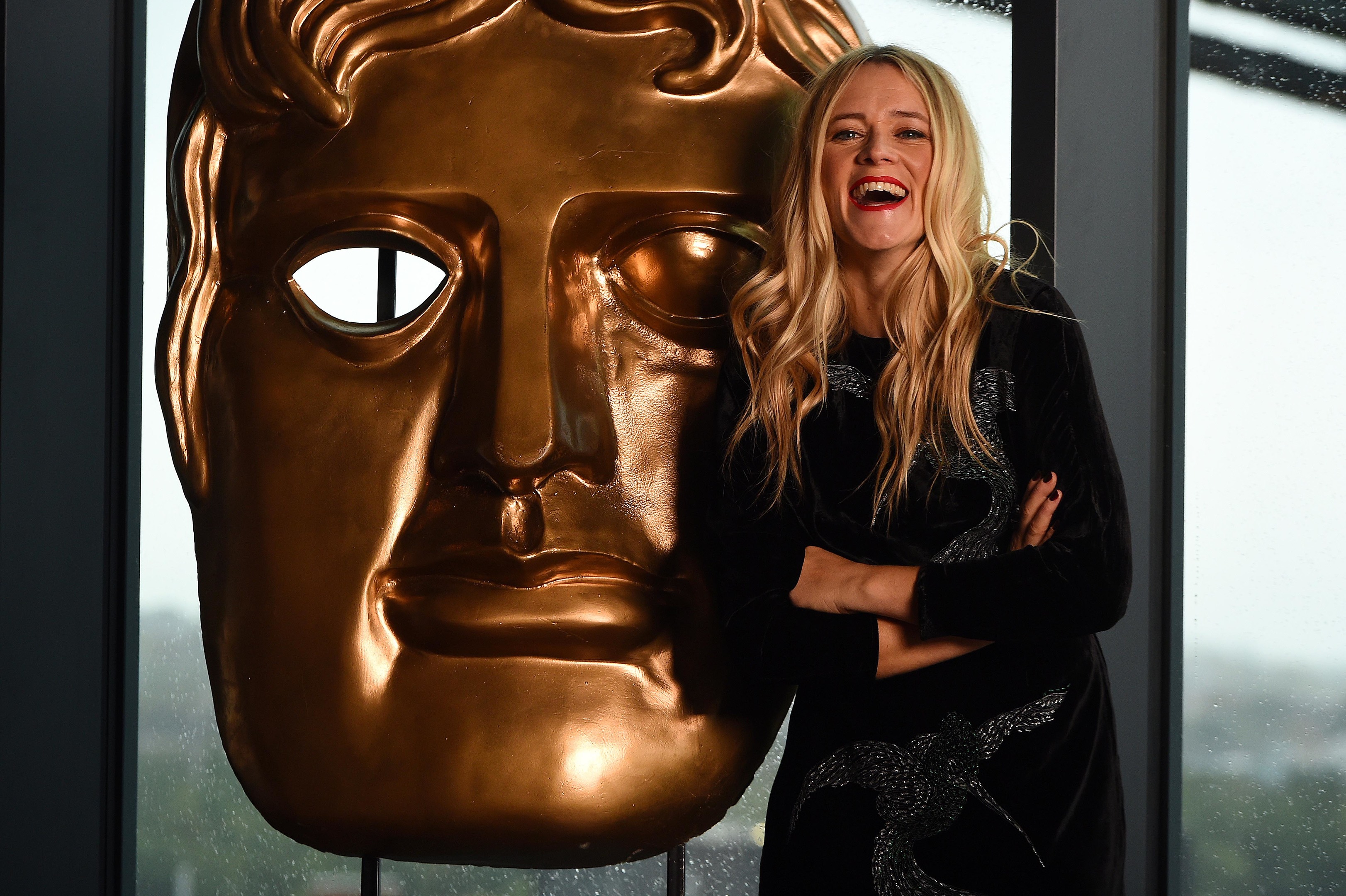 AFTER a tumultuous few months, Edith Bowman, one of the best-known voices in British broadcasting, admits these are good times to be a woman in radio.
But, after dramatic changes at Radio 2, where Zoe Ball and Sara Cox are taking on the flagship breakfast and drivetime shows, respectively, Edith says the change has to be wider.
The station, which had been singled out for criticism by campaigners suggesting its all-male daytime line-up was past its sell-by date, has been shaken up after big-names Chris Evans and Simon Mayo announced their departures.
Edith, who has worked on a number of radio stations, including Radio 1 and 6 Music, and hosted the Breakfast Show on Virgin Radio until last October, is happy to see women take charge of some of Britain's biggest radio shows but, she added, there should be also more females in the executive corridors, not just in the studio.
She said: "It is definitely a good time to be a female broadcaster.
"Look at what Radio 2's schedule is at the moment and what it's going to be shortly. That'll be amazing.
"But in terms of the infrastructure, they need more women in the higher posts."
The popular broadcaster, who is presenting the Scottish BAFTAs tonight, said she might be tempted to return to the airwaves but her award-winning podcast means the job would have to be tempting.
She said: "It would have to be the right thing. The Breakfast Show was brilliant when I started doing it.
"But it was hard work and I began to not enjoy it, which is one of the reasons I left.
"I went on a show Colin Murray is doing and I'd definitely love to do more with him."
Most of Edith's time at the moment is taken up with her Soundtracking podcast. Recent guests have included Irvine Welsh, Bradley Cooper and First Man and La La Land director, Damien Chazelle.
She started it just over two years ago and it has become a runaway success.
"It all came out of a bit of frustration," said Edith. "I was doing a radio thing that was serialised but we'd only get to do a couple of shows a year.
"Because of the relationships I'd built up in the film world I felt I could do it every week.
"We were lucky that the first-ever interview was Jon Favreau and that became a bit of a calling card. Now I actually get people asking to do it, which is an amazing position to be in.
"Since we launched in 2016 we've only missed two weeks. It's a passion project and, as it's mine, there aren't the limitations of doing it as a podcast for a radio station. I've just done one with three young, upcoming female composers. If I was with a station I very much doubt I'd get to do that as they'd say that they weren't that well-known."
Soundtracking won a big industry award last month, which Edith celebrated in her PJs.
She couldn't make it to the ceremony when she won best specialist music show, so partied in her kitchen with a glass of Prosecco.
It wasn't until the following morning before she realised her award had sparked a bit of furore when another nominee, a Radio I Xtra DJ, had stormed the stage in protest.
The kerfuffle at the Audio & Radio Industry Awards came as DJ Charlie Sloth invaded the stage to claim Edith had ruined his life.
Before hosting tonight's Scottish BAFTAs in Glasgow, Edith said: "I had no idea what was going on as I was hosting a London Film Festival event so wasn't able to make the ceremony in Leeds.
"I was gutted as we're a tiny wee podcast made by myself and my friend and we were up against big BBC channels. It was a huge thing just to be nominated for two awards.
"On the way back, I saw on Twitter that we'd won a bronze and after I got home I found out we'd got gold in the other category.
"I went straight to the fridge, popped a bottle of Prosecco and had a drink with my mother-in-law – in my pyjamas."
Edith says she woke up the following morning to word of Sloth's disgruntlment.
She said: "I've known Charlie since my Radio 1 days and I messaged him saying I hoped he was OK.
"Charlie texted and apologised and I was fine about it. I know you can have a few drinks when you're passionate about something and it can get away from you.
"We've all messed up and made mistakes. But I was getting messages from all over and, to be honest, it was great publicity for the podcast. It was better than me going on 10 talk shows."
Edith will be at the helm of the BAFTA ceremony tonight when the best talent in Scottish film, television and games are recognised.
Thriller Calibre leads the nominations list with five, followed by BBC detective drama Shetland with three.
Alan Cumming, currently starring in hit US crime series Instinct, will pick up one of three outstanding contribution awards.
For Edith, who has two kids, Rudy and Spike, with Editors frontman husband Tom Smith, it's one of the biggest nights of her year.
"I feel really honoured to be asked," said Edith.
"Each year I secretly think about what weekend it might be and try to keep it free if I'm lucky enough to be asked.
"I first did it in 2008, the year I had Rudy, and I did it when I was very pregnant with Spike. When Rory Bremner came up to present an award he brought a chair so I could sit down.
"It's great when you have people like Brian Cox, who's a bit of a legend for me, David Hayman, James McAvoy, Ashley Jensen and Sam Heughan show up.
"Every year it feels like more people understand what an important night it is."
Karen Gillan, Douglas Henshall, Jack Lowden, Joe McFadden and Rupert Everett are a few of the big names attending tonight.
Edith says hit Glasgow-shot drama The Cry and the new Robert the Bruce film, Outlaw King, showcase the high quality work being made in Scotland.
But she is giving her full backing to calls for a film studio north of the border.
"It will be incredible and add so much more opportunity to what is already there.
"There is a lot already happening here and we're making fantastic stuff. Having a studio will double that at least.
"Not living in Scotland any more, I really love watching things that have a connection to home."