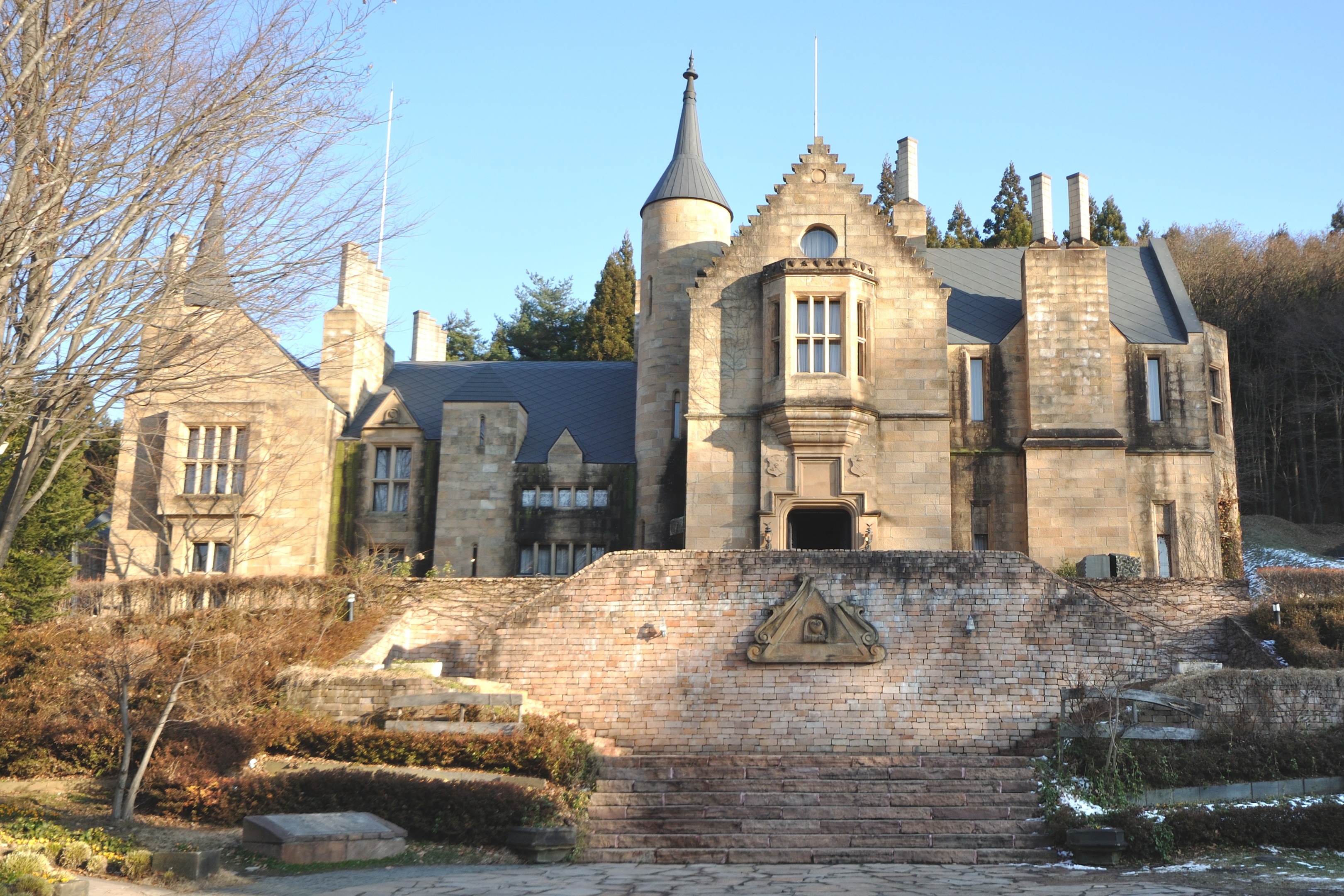 AN actor relocated a Scottish castle brick by brick to Japan – so he could house a museum dedicated to Christmas inside.
Lockheart Castle sits in a 25-acre wonderland two hours from Tokyo and is home to a World Santa And Christmas Museum.
There are more Santas from around the world there than you could shake a Christmas cracker at – 1100 and counting.
And it's all the brainchild of one of Japan's most famous actors, Masahiko Tsugawa.
In 1987, during a visit to Scotland, he was driving along the A72 near Carluke, Lanarkshire, when he spotted Milton Lockhart House, once owned by John Lockhart, the son-in-law and biographer of Sir Walter Scott.
Mr Tsugawa, a great admirer of Scottish and European medieval culture, decided the building would make the ideal home for his burgeoning collection of Santas in Japan.
He wasted no time and his fame as a film star enabled him to get some heavy-hitters on his side.
And so the following year the entire building was shipped, stone by stone, in 30 huge containers to Japan via the Siberian railway. The undertaking required the blessing of then-USSR President Mikhail Gorbachev.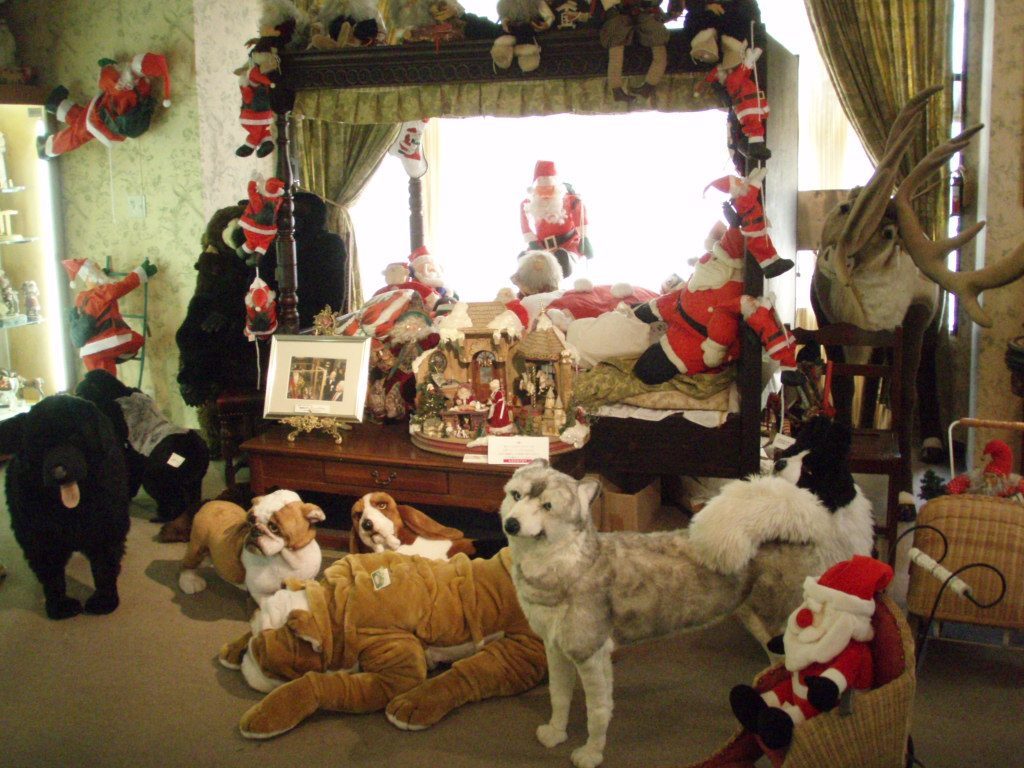 Once on-site in North Kanto it took small army of workers three years to complete the project.
And in 1993, Milton Lockhart House – renamed Lockheart Castle – became the first European castle to be restored in Japan.
Initially, it was to be simply a Santa Claus theme park but over the years it has also become a medieval European town with a stone-built church, shops and restaurants.
It was also granted the status of Sacred Ground For Lovers.
And the Scottish-European influence is ever-present.
Saltires fly on the turrets, there's a copy of the Stone Of Destiny, a Highland dress worn by the Duke and Duchess of Windsor, a Sir Walter Scott first edition and tartan aplenty, along with oatcakes, shortbread and, of course, that old Japanese favourite – Scotch whisky.
But it's the Santa collection – the biggest in the world – which captivates sightseers.
Mr Tsugawa told The Sunday Post: "The Santa Museum is my collection.
"There are many rare, one-of-a-kind Santas here.
"You absolutely should not miss this heartwarming place."
One of the star exhibits is a life-sized Santa. There's also a figurine Santa doing an Elvis impression, 200 teddy bears, a replica of the British throne, a Sherlock Holmes corner and a blue Rolls-Royce which was once used by Princess Diana on a tour of Japan parked at the front door of the castle.
There are also some fine examples of costume jewellery belonging to the late Jackie Kennedy.
It's a stellar attraction for a country which attracted 20 million tourists from far and wide last year, and it's a must-see for Scottish visitors. It's also a favourite film and TV location with hundreds of film crews arriving every year.
A spokeswoman for the Japan National Tourist Organisation said the castle "was popular among domestic and overseas travellers exploring rural Japan".
She added: "The number of travellers to Japan from overseas has rocketed in the past few years, with an expected 40 million visitors by the time of the Olympic Games in 2020."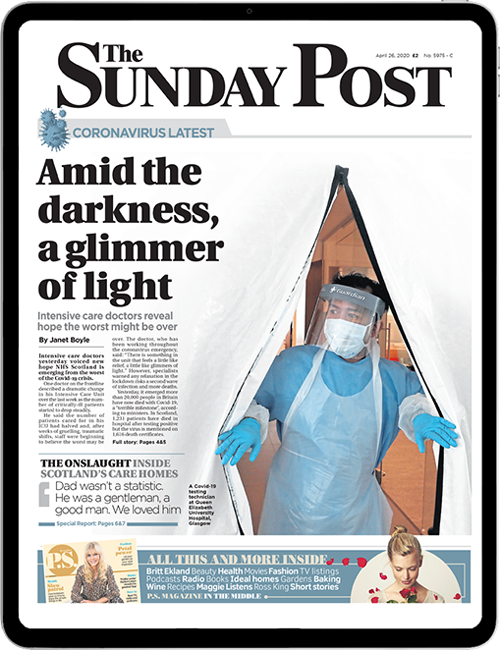 Enjoy the convenience of having The Sunday Post delivered as a digital ePaper straight to your smartphone, tablet or computer.
Subscribe for only £5.49 a month and enjoy all the benefits of the printed paper as a digital replica.
Subscribe