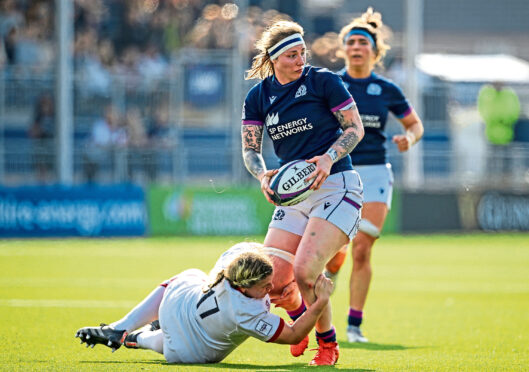 I went to Scotland's opening match in the Women's Six Nations rugby at the DAM Health Stadium at Murrayfield last Saturday and was blown away by the atmosphere created by a record 4,000 crowd.
When the teams lined up, it struck me just how much bigger the England squad were than our girls. They have been a full-time professional squad for a few years and are considered the best in the world. In contrast, the Scotland squad are part-timers – all with jobs – and trying to train in their spare time. That makes it a whole lot tougher to compete with the world's top teams.
When I was in Dubai last month watching Andy play tennis, I saw Scotland women's football team trounce Columbia to qualify for the World Cup. It was an indication of how much our women have improved. To have the best chance to succeed, they must be given the opportunity to prepare properly by training full-time.
It's partly to do with funding, but it's mainly about the decision-makers at the Scottish Rugby Union having the will to give the girls the same opportunities as the guys. Women's professional rugby needs investment in participation, competition and performance to have a chance to flourish.
A whopping 91,000 crowd watched a women's football match between FC Barcelona and Real Madrid in the Champions League last week which shows that if you invest in bringing the performances of women in sport up to a world-class level and market it to families, communities and clubs, it will get bums on seats.
Why shouldn't our girls have the same chance as women in other countries and why shouldn't they have the same opportunities as our men?
No masking it, it's strange down south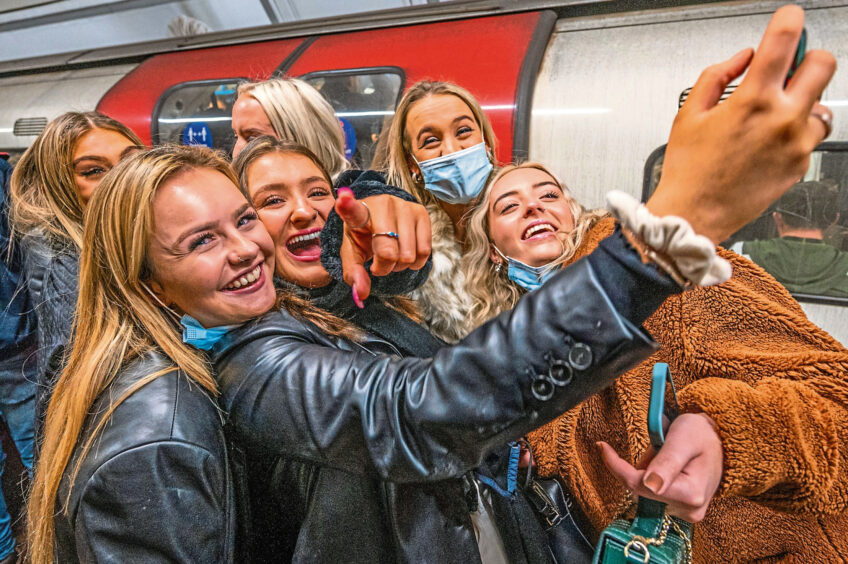 I was in London last week, and, you know what, not wearing a face mask takes a bit of getting used to.
They've become second nature but now that there's no obligation to wear them down south, it's like being in a different world.
While I enjoyed the freedom of going into shops and restaurants without rummaging for a mask, there were occasions when I wanted to put one on. On the Tube, I found myself reaching for a face covering for reassurance. As much as I loved not having to wear one all the time, there is still an awareness that one in 11 people have Covid and that's a reminder to try to protect yourself and others.
I did however find it quite bizarre when my train home stopped at Berwick and there was an announcement to passengers to "mask up" as we were entering Scotland.
But some restrictions on face masks have been lifted at weddings which surprised me as these can be super-spreader events. But I do get it. This is an extra special occasion where people want to have photos without masks on.
I think that when restrictions on masks are totally lifted in Scotland, some people will still chose to wear them.
Each to their own.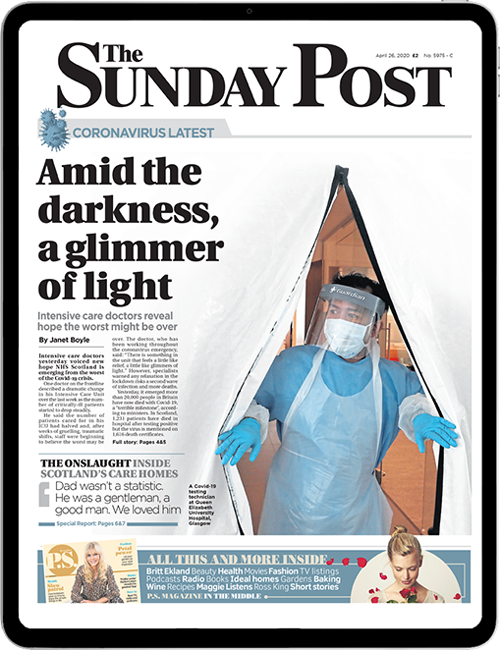 Enjoy the convenience of having The Sunday Post delivered as a digital ePaper straight to your smartphone, tablet or computer.
Subscribe for only £5.49 a month and enjoy all the benefits of the printed paper as a digital replica.
Subscribe