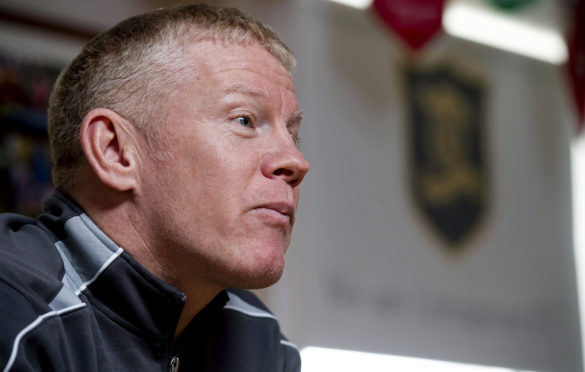 Livingston manager Gary Holt claims an excuse culture is behind calls for artificial pitches to be banned in Scotland's top flight.
PFA Scotland says every Ladbrokes Premiership player outside of Hamilton, Livi and Kilmarnock – the three clubs with plastic surfaces – has signed a petition demanding they are scrapped.
But Holt was unapologetic about his side's surface, which replaced a grass pitch in the summer after their promotion.
When asked about the petition, Holt said: "I'm not bothered and that's me being polite.
"It keeps getting talked about time and time again. But it's an excuse. People look for excuses all the time when things are not going their way. If I win or lose home or away I never blame the pitch.
"FIFA has declared you can use them so who's to say we can't use them?
"I think there's more important things in Scottish football that (we) can be worried about trying to implement.
"I hear people moaning on radio phone-ins, blogs and forums that there's not enough grassroots pitches, there's not enough astros for kids, the grass pitches are a disgrace. We can't have it both ways – you can't ask for councils and communities and the SFA to put in plastic pitches for kids to play on yet they can't play on them when it gets to professional level."
Holt had a response to all of PFA Scotland's major concerns.
On chairman Liam Craig's claim that inconsistency of the surfaces was having a major impact, Holt said: "There's a goal at either end, play the game. We don't moan when we go to nine places that have grass pitches. We don't moan when grass pitches are too hard, some of the grass pitches at this time of the year are not great.
"When we have frosty days, where do their players train? Indoors, which is harder than astro, or on astro because the grass is unavailable. It's an excuse, move on from it please."
Craig claimed the pitches had a "negative impact" on bodies and argued it was unfair on players to miss out on bonuses if they are taken out of the team on artificial pitches or miss a subsequent game because of recovery issues.
"Well, they must have too much money if they can go to a manager and say 'I can't play on it'," Holt said.
"FIFA wouldn't let you play on it without doing the proper studies. You show me facts and stats of people getting injured on it any different to grass, then you might have a case. But I don't see it.
"If you give a player a chance to moan about something then they will moan about it and bang that drum. But I tell you now, if I'm getting appearance money and I'm getting a win bonus, you ain't taking me out the team because it's an artificial pitch."
And Holt hit back at PFA Scotland chief executive Fraser Wishart's claim that the pitches portrayed a poor image of Scottish football to a wider audience.
"I didn't hear anyone moaning about the quality of football when we beat Hearts 5-0 here," he said. "I didn't hear Rangers moaning when they beat us 3-0 here.
"If there's goals and there's entertainment, who cares?"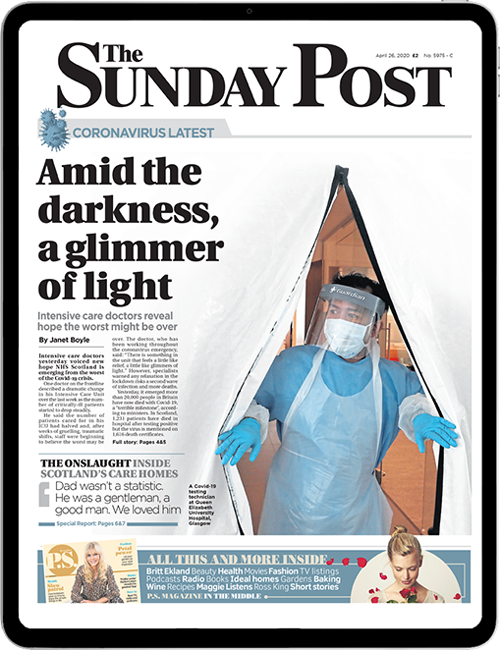 Enjoy the convenience of having The Sunday Post delivered as a digital ePaper straight to your smartphone, tablet or computer.
Subscribe for only £5.49 a month and enjoy all the benefits of the printed paper as a digital replica.
Subscribe