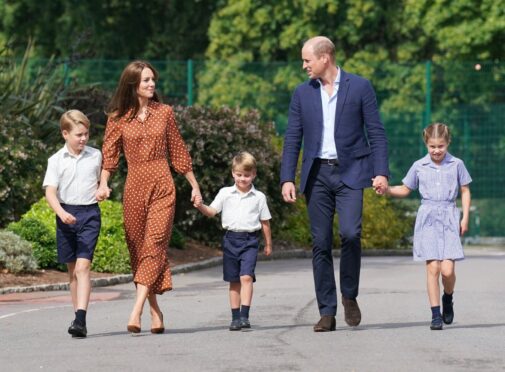 No child's future should be determined by accident of birth. That was one of the key reasons slavery and bonded labour were banned; it was manifestly wrong that a baby should inherit the legal status of its parents.
But there is one child in this country whose destiny is thus determined; Prince George Alexander Louis Arthur of Cambridge. Or, as he will be one day, King George VII. I believe he is the person we should be thinking of if we want some good to come out of current royal rows and revelations.
How many times have you asked a little boy or girl: "What would you like to be when you grow up?" The question is predicated on a presumption the child is a free human being. I bet nobody asks it of George Alexander Louis Arthur. Surely it's wrong in 2023 that a little boy should have his future mapped out.
It's clear that both Prince Harry and Prince William have been damaged in different ways by their royal status in childhood. Consider just one awful event; no normal family would have permitted their young children to parade publicly through the streets behind their mother's coffin, watched by hundreds of millions round the world. King Charles, too, has always looked like he has just sat on something painful but he is 74 and the damage is done. Prince George is just nine.
Already, George and his siblings are shown off like the progeny of a thorough-bred horse. The heir to the heir to the throne appears regularly grinning to camera and wearing weird posh-boy shorts and strange mini-versions of adult suits. But even the fact that I am commenting on a small child's clothes and smile is wrong.
Why am I seeing him at all? He can't yawn or grimace without it appearing all over the papers. As a child, he has no capacity to choose how his parents show him off in public. Only if he was 18, or at most 16, could he genuinely give his permission to have his privacy encroached upon as it is. I understand his father is only doing to him that which was done to him. But is it right?
I don't personally support the idea of monarchy but most of the population disagrees with me and I accept that. However, Harry's revelations of the damage it can cause to children must lead us to revise how it works. For starters, we need a public debate about whether these little children should be photographed at all but, more importantly, it should not be assumed that the eldest child of the reigning monarch will ascend to the throne one day.
George should be free to decide that for himself when he grows up. If we want to maintain a hereditary monarchy we could adopt the system used in a number of other countries in which the new monarch is chosen from among the wider family or even, heaven forfend, the public. Perhaps we could vote in a royal reality show and, perhaps, Harry might even win.
Of course, the royal families of Europe are all related so we could open the competition up to the lot of them. After all, the Danish royal family supplied Prince Philip's grandfather King George I to the Greeks. The Greek National Assembly voted for him after they had gone off King Otto, the previous monarch who had been supplied by the Bavarians. So we could have a Eurovision Royal Contest to get ourselves a new monarch, although my money would remain on Princess Anne to win any public vote.
---
Dorothy Byrne, former head of news at Channel 4, is president of Murray Edwards College, Cambridge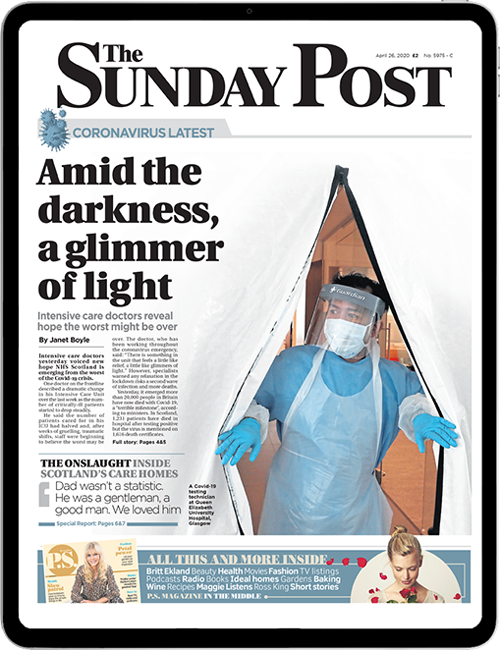 Enjoy the convenience of having The Sunday Post delivered as a digital ePaper straight to your smartphone, tablet or computer.
Subscribe for only £5.49 a month and enjoy all the benefits of the printed paper as a digital replica.
Subscribe