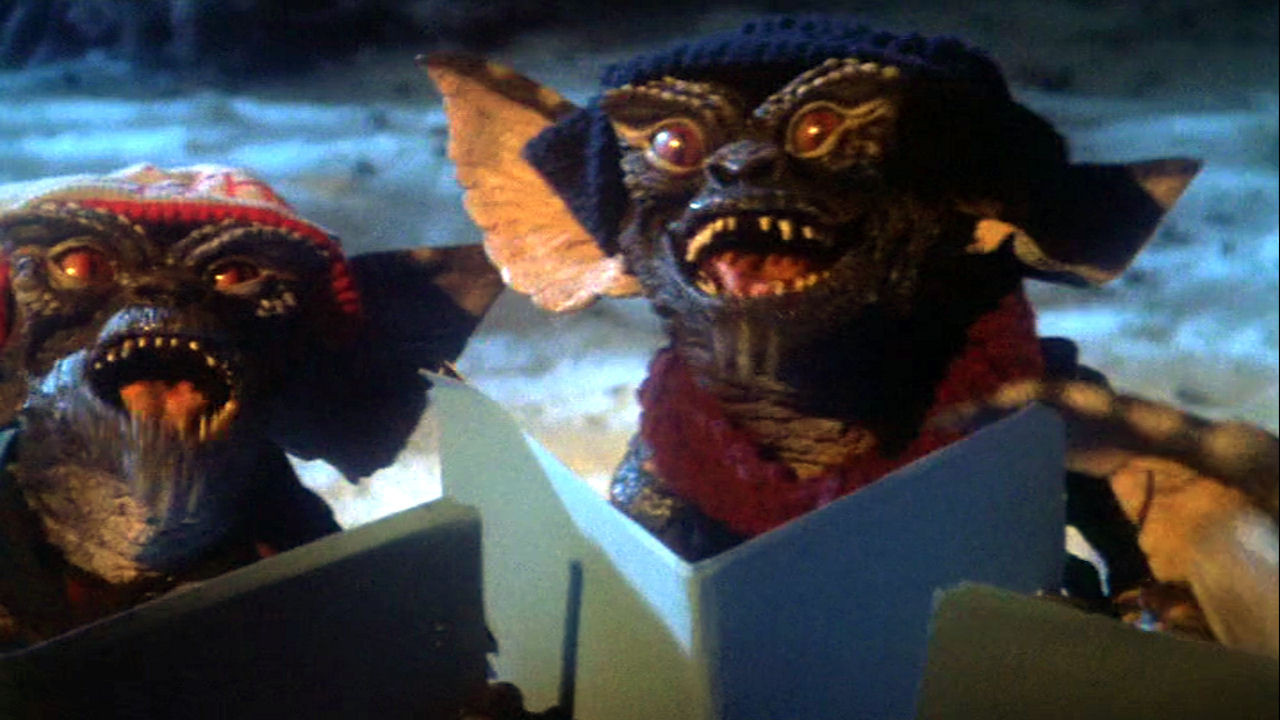 ASK film fans to compile a list of their favourite 80s movies and Gremlins will be a popular choice.
The story of a cute little creature that spawns a horde of murderous monsters has earned classic status – and its Christmas theme guarantees it an audience among film fans who want an alternative to a traditional Christmas movie.
Thirty-three years after its release, the film's star, Zach Galligan, is coming to the UK for a 10-day tour – including the Glasgow Film Theatre on December 10 – where he will discuss the film after it's screened.
"This will be my first time in Scotland and I'm very excited," said Zach. "The first show sold out so they had to add a second. It's the last stop on the tour and I think we're saving the best for last.
"When the tour was proposed I said I didn't want to be away from home for too long, but if they wanted to do a rock 'n roll type tour, with shows every night, then I would do it."
The fact that Zach can spend 10 days in the UK talking to sold-out audiences about a film from four decades ago is, he believes, down to a few reasons.
"The internet keeps thing alive, as does the nerd culture for things they love.
"But Gremlins has also migrated from a summer blockbuster to a worldwide sit-on-the-couch Christmas movie.
"The same thing happened to Die Hard, which is a classic anyway, but because it has a Christmas theme people will still be watching it in another 30 or 40 years.
"I remember asking our director, Joe Dante, when Gremlins would be released and he said June. I asked why and he said nobody wanted to see a Christmas film at Christmas, but in June it's hot and people want it to be cool like it is at Christmas time."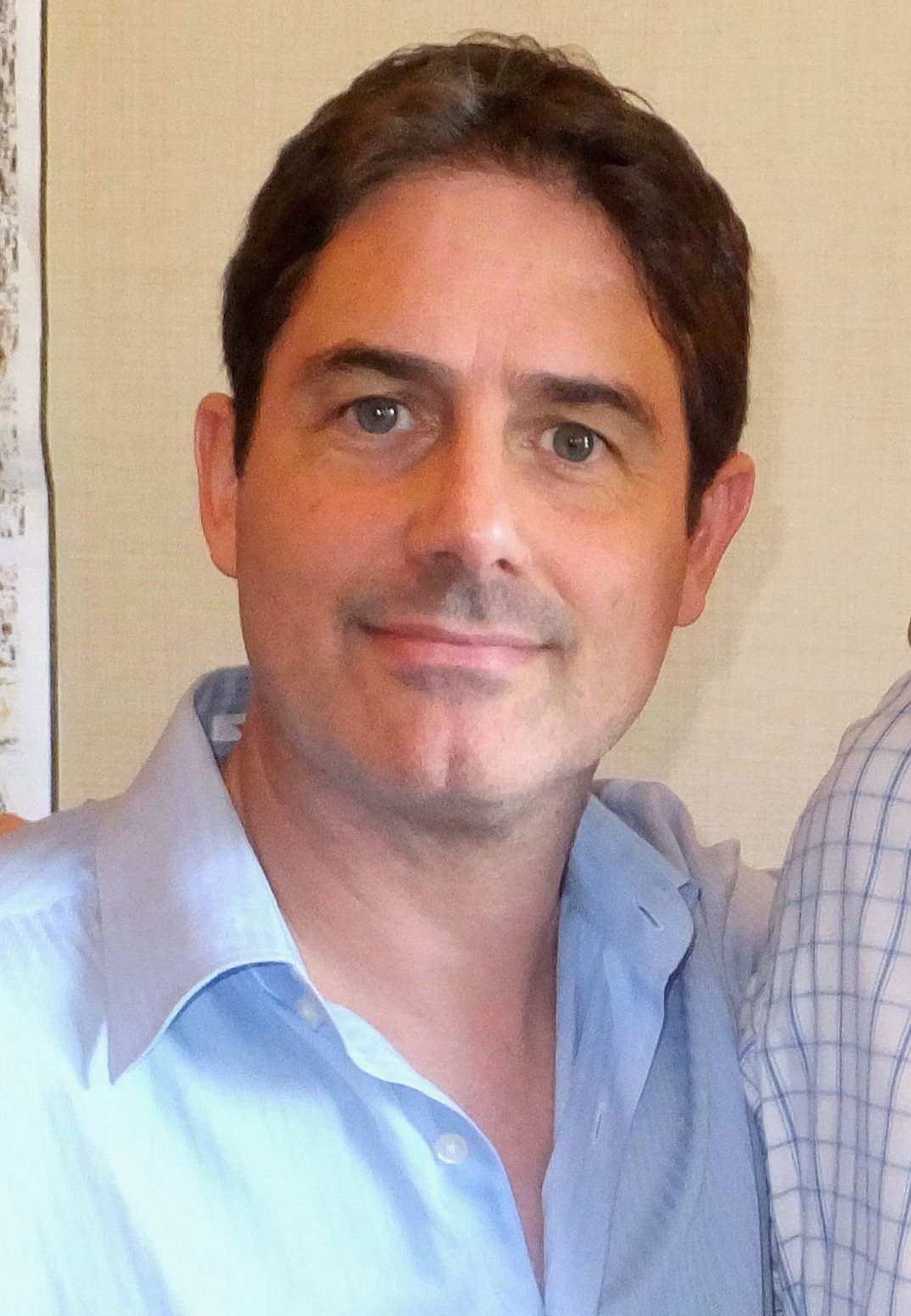 Zach was just 19 and only had a couple of acting credits to his name when he was offered the lead role of Billy in the Steven Spielberg-produced film.
He explained how he landed the life-changing part.
"By the time Gremlins came around in March 1983 I had made a film called Nothing Lasts Forever. It hadn't been released but it made me known to the studios.
"They added me to their list, which allows you to go up for every studio movie. But you only stay on the list for around 18 months, so have to strike while the iron is hot.
"I had probably been on the list for 10 months by this point. I was going up for The Outsiders, War Games, The Hotel New Hampshire – which I auditioned for in the same week as Gremlins – and I knew I was hot at that moment.
"I met the casting director and producer, and then I read through the script with Phoebe Cates (who would go on to play Kate in the film).
"When Steven saw the video of me with Phoebe, he saw something he liked and put me in the movie.
"I flew to Los Angeles for the first time and can still remember the excitement of seeing the Hollywood sign from the plane. Even today it doesn't seem real when I think about it.
"I had never been on a studio set before and I can recall practically every second of what happened.
"I was driving around on a moped on a Hollywood studio lot watching other films being made and seeing stars like Kurt Russell and Goldie Hawn, who had just met on Swing Shift, and then I'd go to Spielberg's office and play his arcade games while they set up the Gremlins. It was mind-blowing – a four-month adrenaline rush."
But it wasn't all fun and games.
"I spent so much time believing I was going to be fired," admitted Zach, who is now 53 and continues to act and teach. "Two years previously I wasn't in acting and now I had the lead role in a Spielberg production, so I kept asking myself how I had managed to sneak into this movie.
"The only negative of the whole experience was the abject terror and anxiety, but dealing with that and covering it up to deliver a decent performance is what I'm most proud of when I look back."
Gremlins was a worldwide hit and prompted a 1990 sequel, which Zach also starred in. Rumours of a third film won't go away.
"There certainly seems to be a lot of movement and the original writer, Chris Columbus, has written a script, which is very encouraging," Zack said.
"I don't know if I'm in it, but they wouldn't need to say a lot to get me on board.
"I think if it's going to happen, it'll happen in the next year."
In the meantime, Zach will be at the Glasgow Film Theatre next month for two showings of the Christmas classic. And he'll have a special friend with him.
"Wherever I go, Gizmo goes – we're a team," Zach laughed.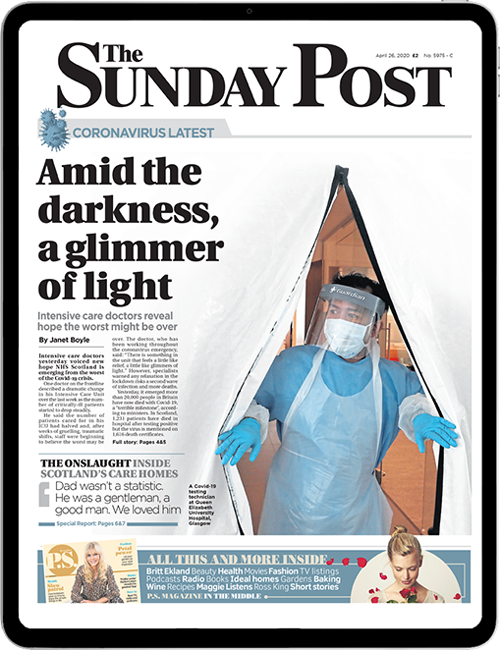 Enjoy the convenience of having The Sunday Post delivered as a digital ePaper straight to your smartphone, tablet or computer.
Subscribe for only £5.49 a month and enjoy all the benefits of the printed paper as a digital replica.
Subscribe