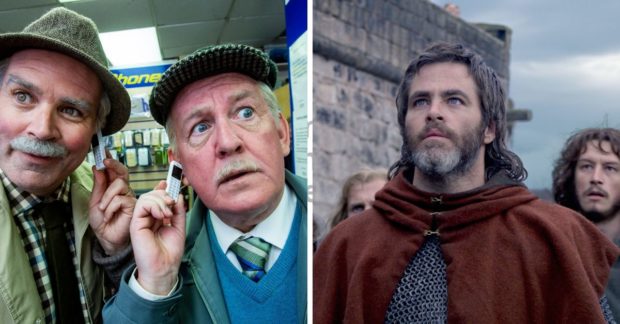 It may lack the sunshine and the glamour of Los Angeles but it is attracting some of the acting world's biggest names.
Rather than Hollywood, Possilwood – as it has been nicknamed – is the destination for a growing number of TV and film companies.
Parkhouse Business Park, in Possil in north Glasgow, has become a magnet for major productions.
Recent big BBC dramas The Victim and Trust Me were shot at the sprawling complex of warehouses, industrial units and office blocks.
And everything from Still Game to Bollywood productions to Netflix's $100 million Robert the Bruce epic Outlaw King either filmed scenes there or used it as their base.
It's just one of the diverse spaces helping to boost Scotland's growing screen industry, with film and TV spend increasing by 300% in a decade and reaching £95m in 2017.
Parkhouse used to be the headquarters of Scottish Water but, when it moved to Stepps, brothers Tommy and Scott Girvan saw a business opportunity in the empty warehouses and offices.
"It cost about £1m and it was just an investment four or five years ago with the idea of making use of the buildings," said Tommy, who now runs Parkhouse full-time.
"We never had any idea of getting into the TV or film business. Then everything just snowballed."
In Plain Sight, ITV's drama series about killer Peter Manuel, starring Martin Compston and Douglas Henshall, was one early visitor.
Trust Me, starring Jodie Whittaker and Sharon Small, came to film and a big hospital set was purpose built.
The intention was for it to be dismantled but it was left in place and has since been used for the recent second series.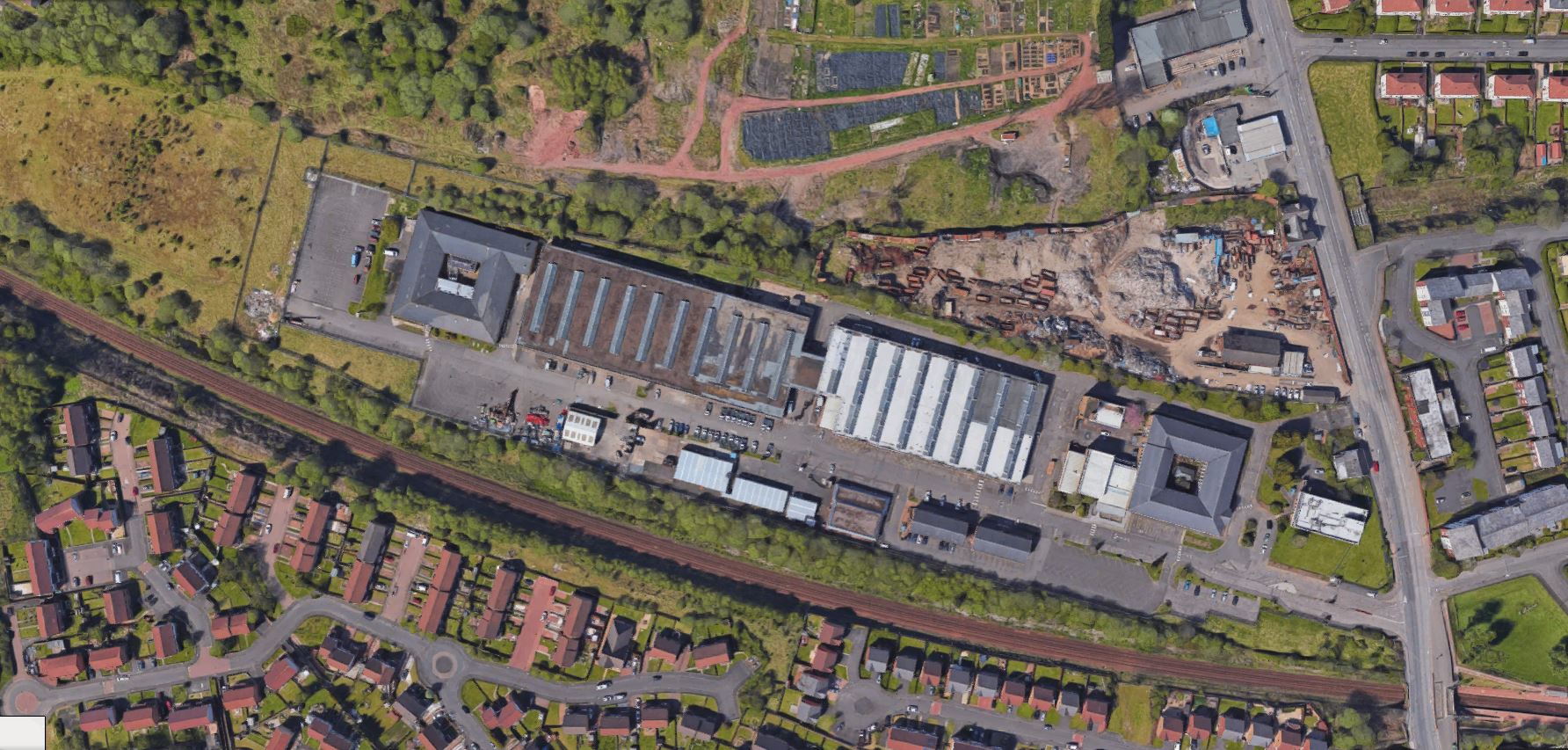 Still Game also used it and it was the setting for one of last year's big Christmas hits.
David Walliams spent weeks there filming The Midnight Gang, the hospital-set adaptation of his bestselling book, also starring Alan Davies and Haydn Gwynne.
Numerous other companies have also used it, including some of the Bollywood projects filmed there.
"We've been really lucky that productions have come here because of word of mouth," said Tommy, who is always on hand with instant help for production companies who often have fast-changing requirements. Word has got out that we have massive space, lots of different units and plenty of car parking.
"Many things have filmed here but we're also used as a base for big productions. They have their offices, crews, costumes and sets here.
"Outlaw King made great use of what we have. They said they loved it because we were so accommodating and flexible.
"They made and stored all sorts of things, including dummies of the horses used for the battle scenes and the giant trebuchet used for the battles.
"We're always discreet and don't bother anyone, certainly not getting in the way of the stars."
As well as the existing hospital set, other major sets built in the big warehouses have included the full-sized courtroom used for The Victim, and complete houses.
John Hannah, Kelly Macdonald, Mark Bonnar and Game of Thones star Jamie Sives are just a few of the well-known actors to have headed to Possil, the latter two for forthcoming BBC Scotland series Guilt.
BBC children's shows and comedy horror film Boyz in the Wood have also come calling and adverts for major companies like Cadbury's have been filmed.
Among the new projects using the facilities is the second series of HBO's Succession, starring Brian Cox.
Other locations benefiting from the boom in projects being shot north of the border include Film Services in Livingston, which has been used for Churchill and The Replacement.
Screen Scotland said: "Creating an attractive environment for indigenous and incoming film and TV productions is a key priority for Scotland's film and TV industry.
"Increasing the range of Scotland's studio infrastructure to include permanent studio space complementing existing facilities to house film and high-end television productions has the joint objective of supporting the growth of Scotland's screen production industry and increasing inward investment from international productions.
As business booms and demand for his studio space increases, Tommy is even considering possible future expansion.
""It's a 17-acre site but only about six acres are used and there is scope at the end for a studio," he said. "I'd love to do that, but it's just making it work financially."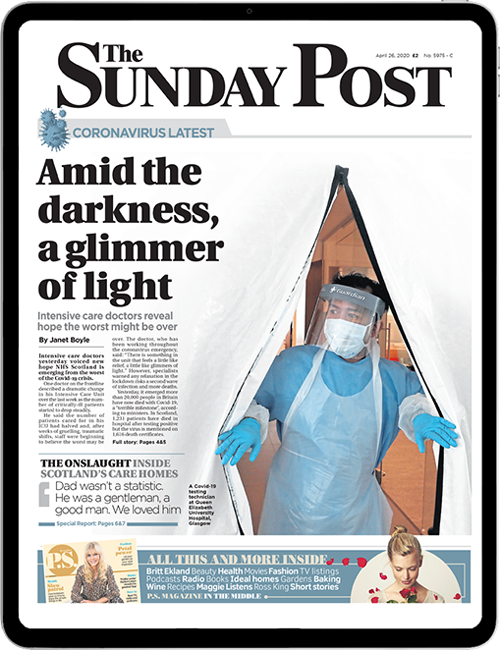 Enjoy the convenience of having The Sunday Post delivered as a digital ePaper straight to your smartphone, tablet or computer.
Subscribe for only £5.49 a month and enjoy all the benefits of the printed paper as a digital replica.
Subscribe