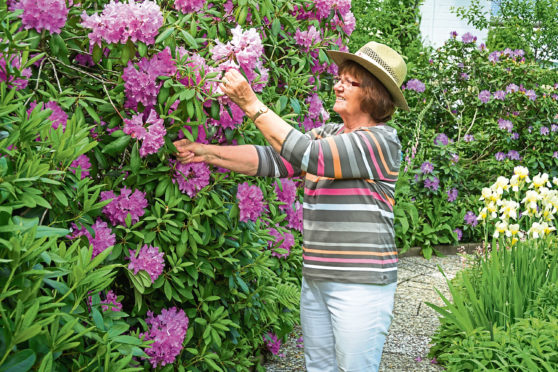 We may be lacking sunshine, but thanks to all the rain, my garden has taken on the lush appearance of a jungle.
Climbers are sending out long tendrils, shrubs that were cut back in spring are now outgrowing their spaces and every patch of earth has been colonised by wild strawberries or ferns.
Meanwhile unstaked stems have toppled over and petals have been scatted across the grass like soggy confetti.
Because our lawns are mostly moss, they have proved to be an ideal seed bed and I've been digging up dozens of small plants of lady's mantle and gently prizing out strawberry runners from this pillowy surface.
Persicarias planted in early spring have multiplied many times by seeding themselves and from an original six plants I now have dozens. I grow several kinds of persicaria so the seedlings will no doubt have crossed, leading to either weeds or something lovely, it will be a while yet before I can determine which I have.
The oriental poppies, cut to the ground last month, have put on fresh growth and I've cut the stems from the opium poppies and brought them indoors to prevent them rotting before they can shed their seeds. This year I grew a dark purple variety and I've promised seeds to several friends.
I've missed the chance to cut back the rhododendrons. These should have been pruned just after flowering but now I'll have to wait if I don't want to lose next year's flower buds. The ones around the edge of the garden are left to grow wild, but those nearer the house get an annual trim. Now instead of resembling fat, topiary balls, mine look like Christmas puddings that have exploded in the oven.
I'm not a natural hacker-back. I like the garden when it has a soft and shaggy appearance but I also appreciate a garden that is neat and trim or where clipped hedges are a part of the structure. Our beech hedge, which was a bit straggly, has started to thicken while the giant laurel hedge is about to be reduced to make room for a new wood shed.
At the moment our wood is stored in the cavernous space under the cypress hedge and once this has been removed I'll have room to store compost and pots in this living shed, which looks as if it was designed for a Hobbit.
Small creatures of all kinds are very much part of the garden and I've grown used to being startled by frogs, but while clearing away pea shoots the other day I came across a newt that had been hiding amongst the dead stems – it's only a short hop from a field ditch to our lawn so not so very far for a small newt. I just hope it made it back again without being spotted by a badger.
It's been such a wet summer, Agnes Stevenson says her garden is full of plants and shrubs that are in desperate need of a good pruning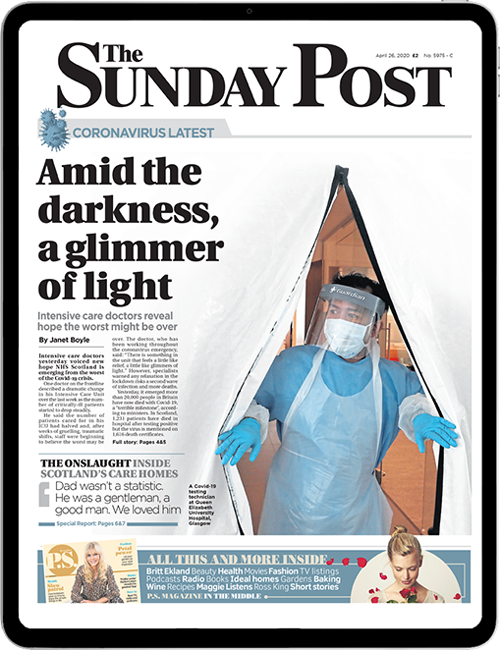 Enjoy the convenience of having The Sunday Post delivered as a digital ePaper straight to your smartphone, tablet or computer.
Subscribe for only £5.49 a month and enjoy all the benefits of the printed paper as a digital replica.
Subscribe