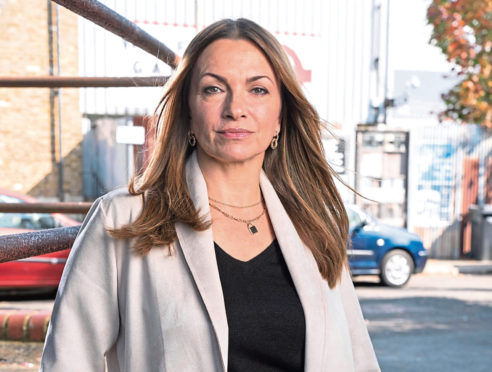 It's a difficult role in a difficult storyline with a massive amount of responsibility to get it right and Simone Lahbib could not be more excited.
The actress joined the cast of EastEnders this month, playing a former care home worker who is accused of abusing Danny Dyer's character Mick Carter when he was 12. It's one of the soap's hardest-hitting storylines of recent years and Simone felt a huge responsibility to get the portrayal of her character, Katy Lewis.
The EastEnders writers worked with charities such as NSPCC to research the subject of abuse and manipulation of children.
Simone said: "So far you've only seen the character at the very beginning, where she's been charming and warm and alluring. Next week we jump back in.
"The whole subject of potential abusers can be triggering, so they have to be responsible and warn ahead and have support numbers. It's a different way of working, not just with the Covid restrictions but with the handling of the issues, which are a tricky subject to handle before the watershed. The writers have been advised all the way along and it tells in the writing.
"I knew right from the off that my responsibility was huge and I hope I've done my job well and the storyline stimulates debate and awareness."
For her part as Katy, who has denied the accusations, she studied the other characters' storylines up to her dramatic arrival earlier this month, and said she was impressed the way it was all set up.
"If you get offered a job you want to do and it's an interesting character, each one is more exciting than the next. I watched the couple of episodes before my character came in and I was really impressed with Danny and Linda Henry (Shirley Carter). It was such strong acting and really powerful scenes. It made me really excited to be a part of a great and important storyline."
Simone, 55, admits it was daunting joining the iconic soap, especially with the added worry of filming during a pandemic, but an early phone call from her co-star Danny helped ease her first-day nerves.
She said: "Danny is a really lovely guy and a consummate professional, just great to work with.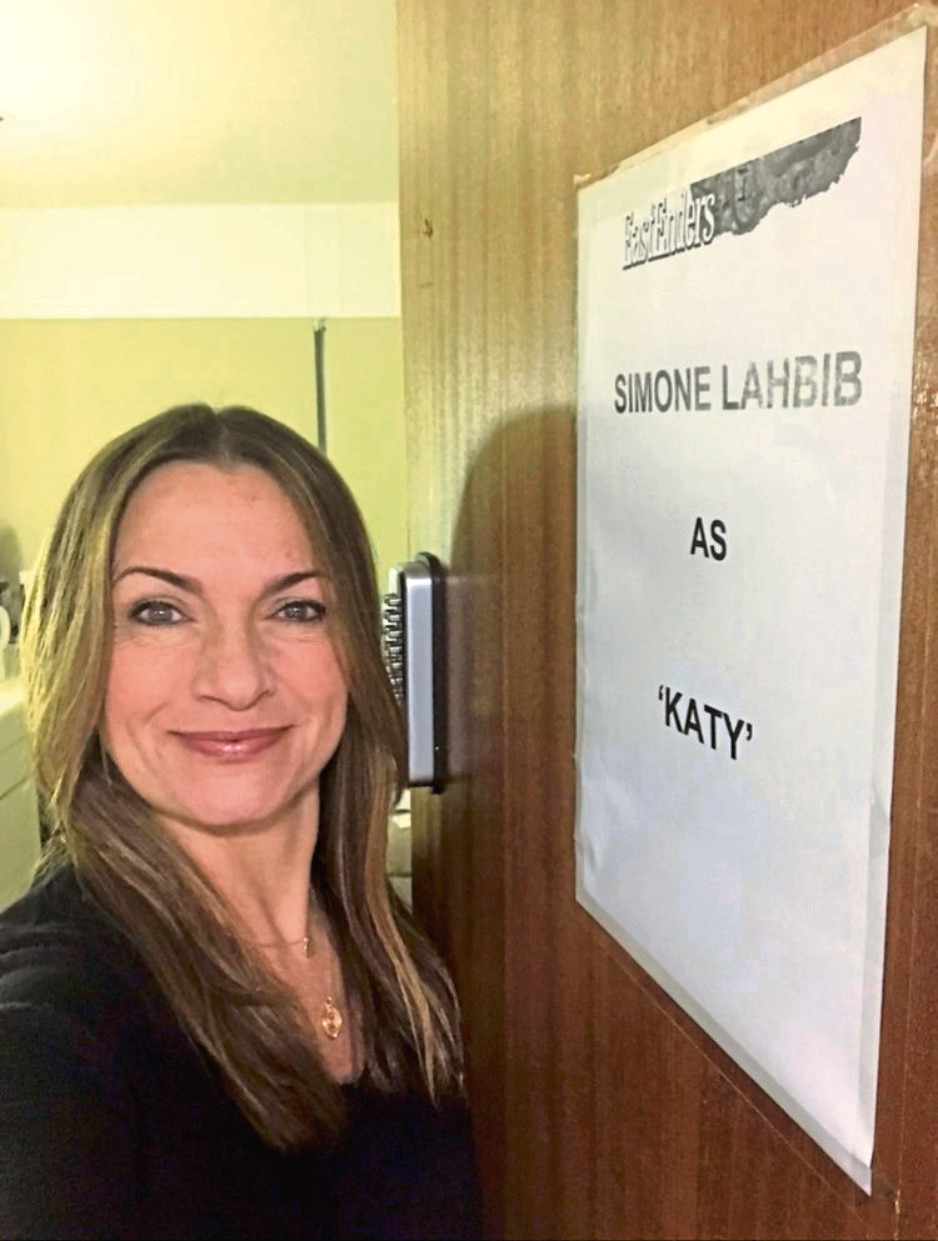 "There's mutual support there. He phoned me the day before I came in to say hi. Otherwise you're just walking on set and then there you are sitting in the Queen Vic doing these scenes and instantly you're creating this history and chemistry.
"She's a very complex and interesting character to play. Just being able to work during these times, I feel very lucky.
"They are dealing with Covid issues really well. There's a rigid two-metre rule, with a bit of camera trickery to make people appear closer. I'm a big girl, it's fine for me to do my own make-up and hair and pick up my own costume."
While Simone is delighted to have landed such a big part while Covid has laid waste to much of her industry, she is also supporting her actress daughter Skye, 15, as she prepares to start work on a new series of 1950s detective drama Grantchester, alongside her former Wire In The Blood co-star Robson Green.
Simone said: "She's already done five series and she's back again in January, so hopefully we won't be in another lockdown.
"She's great, she's very good at what she does – whether or not she goes into it when she's older, I've got no idea. She also likes being behind the camera and loves photography. Other kids are into gymnastics, she loves this. And it's good pocket money."
Simone's first screen part was in 1985 John Gordon Sinclair movie The Girl In The Picture, and then she enjoyed two separate roles in Taggart, before starring in cult Scots hit The Young Person's Guide To Becoming A Rock Star in 1998. A year later she hit the big time as Helen Stewart in prison series Bad Girls.
Work since then has included the likes of Wire In The Blood, Monarch Of The Glen, big-budget US show Da Vinci's Demons and Inverness-set police thriller The Loch. But it's the prison drama that has stuck with her the most all these years.
While she's enjoying a mini-reunion with former castmates Linda Henry, Kellie Bright and Luisa Bradshaw-White on Albert Square, there's been a constant clamour for the long-running show to be brought back. And Simone is very grateful for a loyal band of fans who have warmly supported her by backing events she organised for her various charities including the Eilidh Brown Memorial Trust, named in honour of her niece who was lost to cancer aged 15, 10 years ago.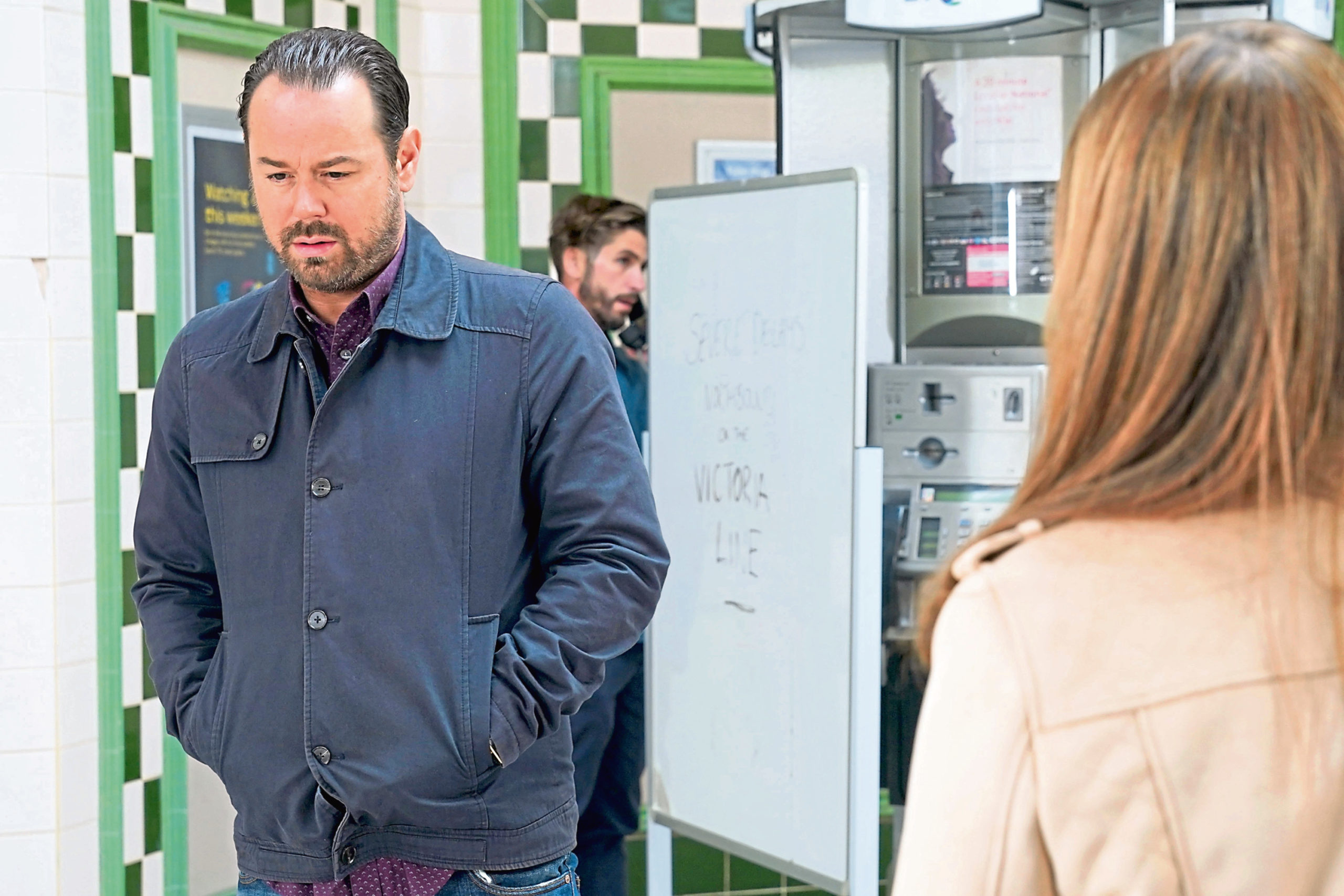 The Bad Girls army has also been out in force to support the new Frontline Festival Scotland, an all-day online music event Simone is backing, which will raise money for emergency service charities.
The free concert will feature acts including Altered Images, Nicky McDonald, the Bay City Rollers, Wet Wet Wet, Hue And Cry, The Bluebells and Sandi Thom, with fans asked to donate what they can to support Scotland's emergency services charities.
The all-day event, kicking off at noon tomorrow, has been organised by social enterprise Ceangail and will benefit charities including Scotland's Charity Air Ambulance, Scottish Fire and Rescue Service Family Support Trust, the Scottish Police Benevolent Fund and the Scottish Ambulance Service Endowment Fund.
Simone said: "The Bad Girls fans are the most loyal and passionate fans and they're very supportive of the charity work, and have donated to Frontline Festival as well.
"All our frontline workers really are the true heroes during this pandemic. These charities are very important and for audiences there's some great music.
"I'm really looking forward to it. I love Altered Images and the Bay City Rollers will be a great blast from the past. I was in primary school but I remember the whole tartan scarves down the side of the leg fashion thing.
"It's also great to see Wet Wet Wet there and also Hue And Cry. We're very lucky to have so much great music in Scotland.
"It's been a hard year for everyone, so to have this free festival online to pick us all up is great. I'm really looking forward to it."
---
Frontline Festival Scotland is free to watch from noon tomorrow on Facebook: tinyurl.com/y3gnx2rh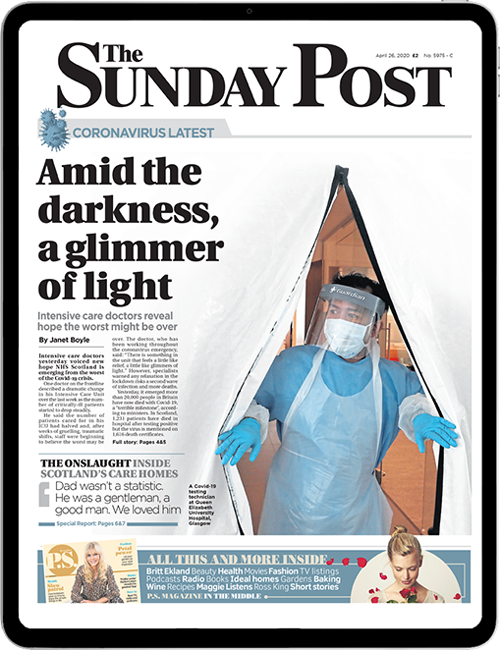 Enjoy the convenience of having The Sunday Post delivered as a digital ePaper straight to your smartphone, tablet or computer.
Subscribe for only £5.49 a month and enjoy all the benefits of the printed paper as a digital replica.
Subscribe