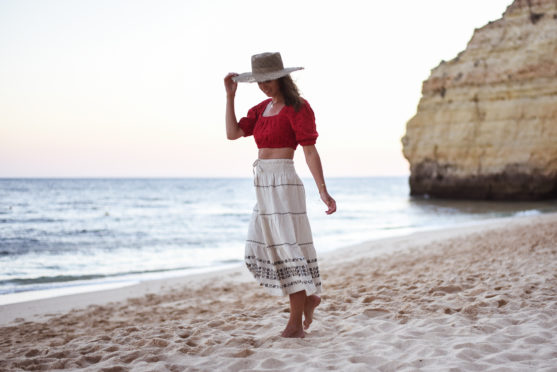 If the pandemic has taught us anything, it's that we should make the most of life, do the things we want to do and fulfil our lifelong dreams.
And, when travel restrictions are lifted, it is anticipated holidaymakers will do just that – opting for bigger and better when it comes to breaks abroad, trying out trips of a lifetime to the far-flung destinations on their bucket lists instead of a sunny week in Spain.
The trend of solo female travel is already on the rise – but experts predict more women will take the plunge and go it alone over the next few years.
"The statistic used to be that one in five women has travelled solo. Two years ago Klook reported solo travel was the number one trend and searches for 'solo travel' has increased by 131% between 2016 and 2019," Lisa Eldridge, founder of blog Girl About the Globe, said.
"Now more and more women want to feel the empowerment of solo travel."
Lisa, 45, has travelled to 131 countries – and 101 of them on her own.
"I've always wanted to travel and when I was a teenager I made a collage of all the places I wanted to travel to," she said.
"My first solo trip was to France to work as a chalet girl and I missed home so much that I only lasted a week. Then I worked on a cruise ship and the fear and homesickness set in again and I lasted two months. I gradually built up my confidence until I was away for a year. I was so shy and unsure of myself back then but each time I came back to the UK, I knew that I should have stayed longer so I went away again. I set a travel wish list and have been travelling ever since."
Lisa started the blog in 2012 when she took a trip to Africa.
"It just seemed the perfect way to record my adventures on the road for friends and family," she said.
But, after struggling with her visa in Mongolia, she decided to create a one-stop shop for fellow female travellers. "My aim is to show that the world is not a scary place and travelling alone not only empowers you but gives you the freedom as a woman to change your life," she said.
"Twenty-three years ago I took my first solo journey and since then I have pushed boundaries, faced my fears and overcome challenges that I now realise were meant to make me grow.
"I've taught English to Buddhist nuns, starred in a Thai soap opera and survived quicksand. I've challenged my fears, both emotionally and physically, and had many adventures along the way.
"Solo travel can be life-changing. In my twenties I travelled to gain confidence, in my thirties to get over a divorce and in my forties to discover more about the world and find local projects to help.
"When you're travelling solo you have so many more adventures and more interaction with people than you do as part of a group or a couple. And the only person you need to worry about making happy is you. Travelling solo gives you the freedom to choose your schedule, go where you want and with who you want."
Travelling on your own, Lisa says, is appealing to women of all ages and backgrounds. "In our Facebook community there are women from 18 to 70 plus," she said.
"From those who have come out of a divorce and want to get back out into the world and baby boomers to women who just want to travel without their partners, every age is travelling alone."
Having travelled extensively, Lisa is aware of the issues facing female travellers. And, while fear may have put women off going solo before, that isn't the case now. "In all my travels, I've never really felt threatened," she said. "I have been spat on in Mongolia, nearly mugged and also followed in a car in Bali but nothing bad has happened to me.
"That's the difference with solo travel. You get complacent when you're with someone else but when you're on your own, you're constantly aware of who is behind you and where you're walking.
"It's a big step, deciding to travel by yourself but if you break it down into lots of little ones, then it becomes really manageable and not as daunting. Planning definitely helps take the nerves away. Most of the fear is of the unknown but if you find out as much as you can before you go, you'll feel more in control."
Lisa's biggest tip is "just do it".
Travelling solo: The rise of Scots women over 50 going it alone
"Just book the flight so there is no going back. My motto is "no regrets". Life isn't a dress rehearsal."
Becky van Dijk, founder of female travel community and blog We Are Travel Girls and Travel Girls Getaways, which arranges group trips for females, has travelled to more than 65 countries.
Originally from England, she spent 10 years working in finance before quitting her job to move to Bali and start a travel company.
"I have travelled across the world and had solo adventures in Asia, Central America, Europe, Australia and New Zealand," Becky said.
"In all honesty, travelling solo can feel lonely at times, typically that first day when you arrive in a new city, or check in at a hostel or hotel. It can take a day or two to acclimatise. But, if you are willing to step out of your comfort zone, you can easily meet people and it doesn't feel strange in the way it might back home.
"Travelling solo is a very special and unique thing to do. I did my first big backpacking trip through Europe in 1998, and then again in 2002 travelling throughout Asia, Australia and New Zealand, much of it solo. Back then we just had a guide book and occasional internet access once a month to drop an email to family at home, so no one really knew what travelling solo looked like!
"But there has been a shift. Today there is so much more information, tools and resources widely available that women are empowered to travel alone.
"With careful planning and being smart, most countries are safe for women to adventure solo. I wouldn't say anywhere is safe or not safe. Personally, I have had more bad incidents walking home from the Tube in London than I have ever had when travelling!
"That being said, I would recommend women thinking about travelling solo go to a destination that feels comfortable to them first, get some experience travelling alone, figure out which apps you can use to meet people safely, how you can find female-only hotels and then start expanding to places slightly more outside of your comfort zone. Most of the time you will find a place that may have felt daunting to travel to solo will have friendly, welcoming, hospitable people who will help you along the way.
"As a female traveller, whether you are travelling solo or not, you always want to think about your safety and plan accordingly. This relates to when you start planning your trip and choosing accommodation, through to the clothes you bring and where you walk alone when you arrive at a destination.
"But it can be so much fun. Solo travel can feel like a scary prospect, but once you have had your first experience you will feel more confident, empowered and proud of what you have accomplished."
For more information, visit girlabouttheglobe.com and wearetravelgirls.com
---
Top tips for travelling as a solo woman:
Check on Google maps if the hotel you are choosing would be easy to get a taxi to if you didn't feel safe to walk.
Check into a women-only accommodation.
Carry a safety device or alarm with you if you are out alone.
Let the front desk know if you are headed out alone.
Research the culture and traditions and plan what clothing you take to respect the culture of the country you are visiting.
Set up friends and family in apps like Uber, or share your location on WhatsApp so people know where you are.
Use an app like Safety Map Worldwide, which recommends the safest routes and also gives advice on the best district to stay in. This app can also help you to avoid high-crime areas.
If you are not sure how to meet people book a tour or activity for the day, this is a great way to easily connect with other travellers.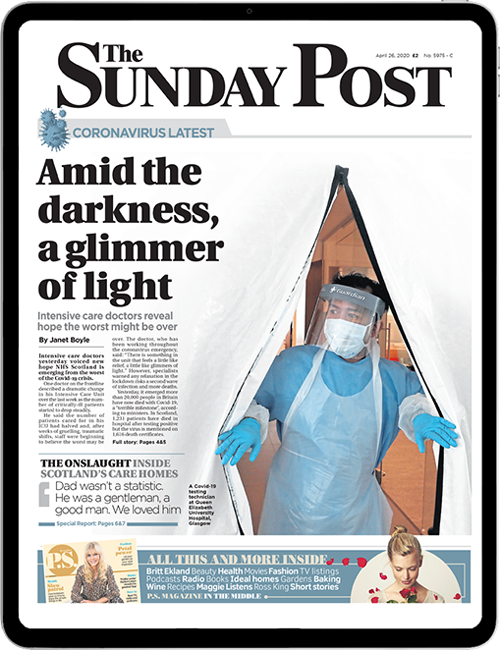 Enjoy the convenience of having The Sunday Post delivered as a digital ePaper straight to your smartphone, tablet or computer.
Subscribe for only £5.49 a month and enjoy all the benefits of the printed paper as a digital replica.
Subscribe