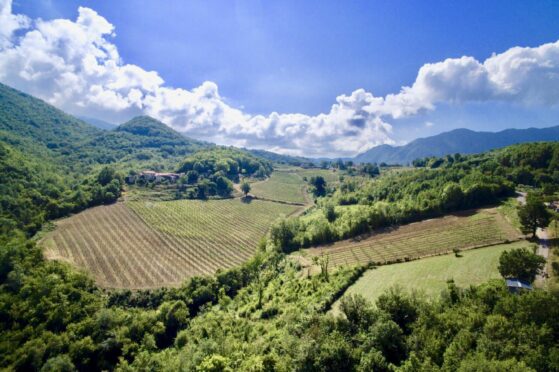 It has been a long and winding road through some of Italy's most beautiful countryside but Cesidio Di Ciacca has made it at last.
The Scots businessman and retired lawyer who bought a dilapidated, ghost village in Italy and lovingly restored it into a celebrated, organic vineyard and boutique hotel is popping a cork in celebration after realising his dream renovation.
With the transformation of the once abandoned and overgrown rural hamlet Borgo I Ciacca on the brink of completion, he has given the buildings a new lease of life to honour the grandfather he never knew.
Dating back to the 1500s, I Ciacca – in the wild, rugged region of Ciociaria between Rome and Naples, at the foot of the town of Picinisco – is named after the family.
Largely abandoned for more than 60 years, Cockenzie-born dad-of-two Di Ciacca said: "It was a ghost place. I started recovering it more than 10 years ago. It was a huge task but now it is alive again."
The village that was once home to around 70 people is where Di Ciacca's father, Johnny, was born before his parents – Cesidio and Marietta Di Ciacca – emigrated in 1920 to Cockenzie in East Lothian, launching a café selling fish and chips and ice cream.
Sadly, the grandfather whose name he bears was killed before he was born. When Italy entered the Second World War Cesidio Di Ciacca the elder – honorary president of the medal-winning Cockenzie Star football team – like other Italian immigrants was deemed a "dangerous alien". He was among 800 civilians who, almost 82 years ago today – July 2, 1940 – perished when the SS Arandora Star, carrying them to internment camps in Canada, was torpedoed by a German U-boat off Ireland.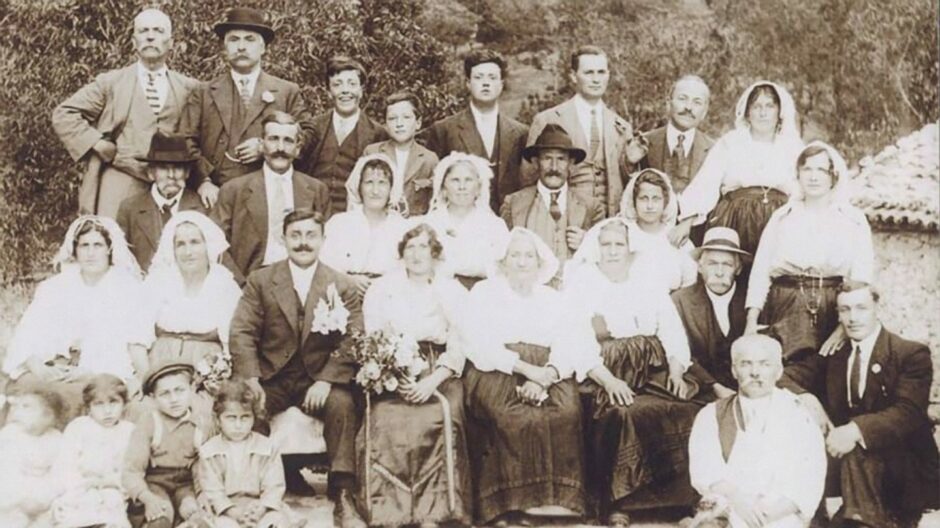 Di Ciacca, who put full retirement on hold to achieve his labour of love, told The Sunday Post: "My grandfather lost his life along with a nephew of his. Of the 490 Italian civilians lost on the ship, 23 were from the village of Picinisco."
He has photographs of his grandparents returning to the village before the outbreak of war to help work the land, maintaining their connection with it. He added: "Perhaps the decision to give me my grandfather's name, the fact I didn't know him and these photographs that show he had an interest to go back is the thing that stimulated me to do this."
But the businessman, the oldest of eight siblings that include well-known Edinburgh restaurateurs Carina and Mary Contini, admits it has been a long, hard road. He first considered its restoration in the early 1980s but it wasn't until about 2010 that he had both the resource and the opportunity to do it.
The first step was to track down all the 140 owners – from 11 families – of the 30-hectare village; a process made more difficult by the fact that emigration had scattered them across the world. He said: "The village was split between so many heirs who often possessed a corner of one house, a bit of the pasture, woodland or farmland, or just an olive tree.
"It took about eight or nine months to find all of the land owners. The reality is it had never been sold out of the extended family."
With the help of relatives, he was finally able to "piece it all together." With the sale and legalities completed in 2013 he could press ahead.
Before its restoration, the village was a cluster of crumbling stone dwellings, barns and windowless storage rooms in which trees had rooted. Relics of its former life could still be seen like old wine flasks and nails hammered into ceilings that were used to hang sausages to dry.
Today, it is an enclave of neatly restyled pastel-coloured buildings with a circular panoramic path overlooking green hills.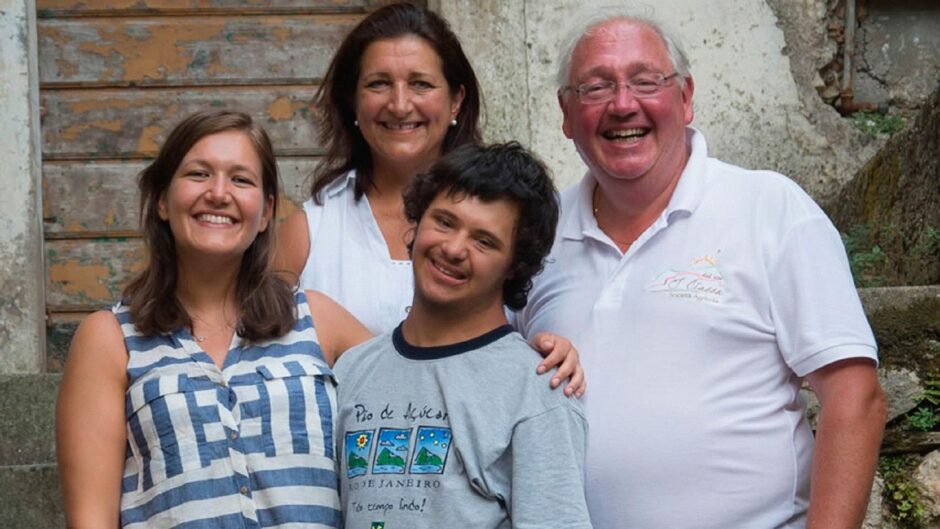 Di Ciacca – whose maternal grandfather Hugh Hilley also had an ice cream business in Glasgow but played left-back for Celtic from 1921 until his retirement in 1930 – explained: "Once we had bought the whole village we then started cleaning and putting the vineyard in. Between cleaning and planting, and growing you have five years before you produce any grapes. So we had five years to prepare the winery." The hamlet now hosts a winery, a conference room, a library and guest accommodation, while olive trees produce oil and the vineyards grow Maturano grapes, a previously lost variety that has been recovered, and now produces award-winning wine.
There are also plans to open an agri-food academy – delayed by the Covid-19 pandemic – and to form partnerships with European universities for courses in gastronomy and the pursuit and preservation of rural skills and traditions. A cookery school is also close to completion. "We are 90% finished," said Di Ciacca, who is helped by his wife Selina, 61, and children Sophia, 33, and Giovanni, 23.
He said: "I want this village to be a pivotal centre for all Italian-Scottish people abroad who want to return and re-connect with their origins, and maybe even help their native territory by launching activities and opportunities for growth."
A-listers' ancestors lived in beautiful valley likened to Scotland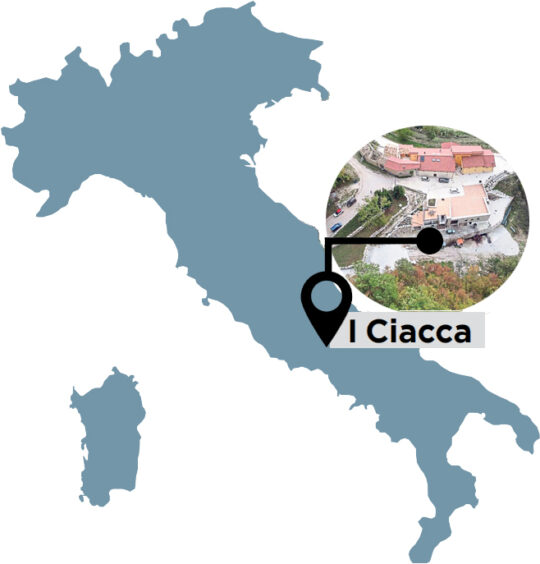 The valley in which I Ciacca sits is the ancestral home of the rich and famous, people such as Scots actor and former Doctor Who Peter Capaldi, pop star Lewis Capaldi, Francis Rossi of Status Quo, Body Shop founder Anita Roddick, and late hotelier Charles Forte. It's understood that both Roddick and Forte returned to visit their families' homeland.
Cesidio Di Ciacca told The Sunday Post: "As time goes on I notice how people are interested in maintaining a connection with their roots. I have invited Peter Capaldi (to I Ciacca) but he hasn't responded yet though he told my sister he would like to come.
"There are many similarities here with Scotland. Lambs and sheep are a big part of life and mountain shepherd food is a type of haggis made without barley. The traditional instruments, as in Scotland, are the accordion, tambour, and bagpipes (known as Zampogna). And there is a phrase in Italy, 'Siamo tutti figli dello stesso dio' or 'We are all children of the same god' which equates to the Scots 'We're a' Jock Tamson's bairns'."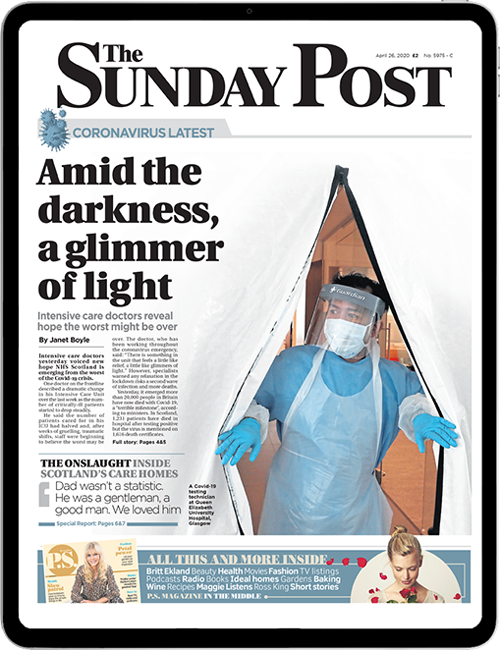 Enjoy the convenience of having The Sunday Post delivered as a digital ePaper straight to your smartphone, tablet or computer.
Subscribe for only £5.49 a month and enjoy all the benefits of the printed paper as a digital replica.
Subscribe