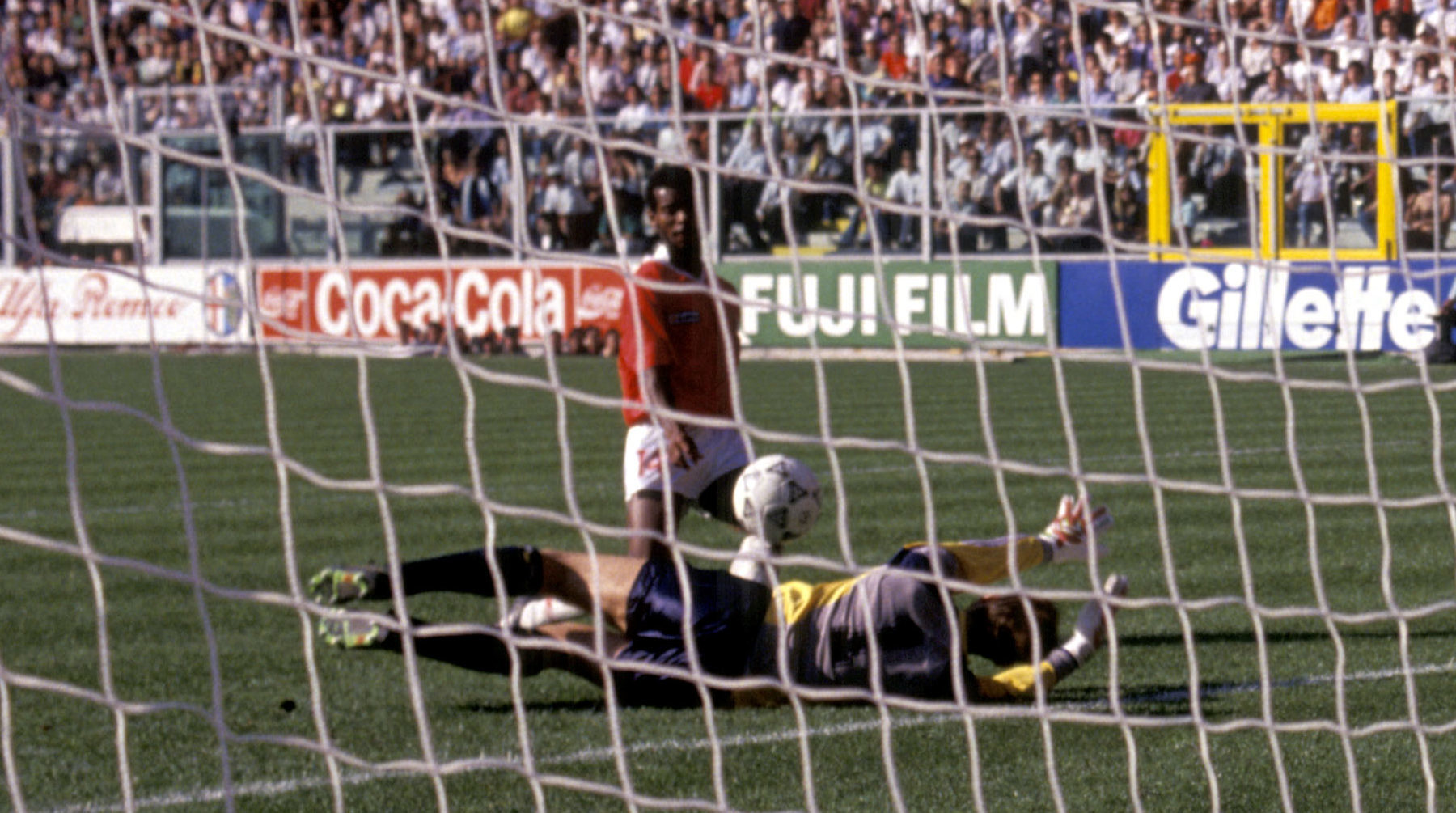 IMAGINE football before the Premier League or the Champions League, where only one match was live on television every week and not a single one from Europe was shown all season.
That was the scenario heading into Italia' 90, the World Cup that changed football.
It was a tournament that followed the political revolution of the fall of the Eastern bloc and it sparked a revolution in football.
Paul Gascoigne and Salvatore 'Toto' Schillaci became household names and Luciano Pavarotti's 'Nessun Dorma' brought opera to the masses.
But for Scotland, Italia '90 brings back cold sweats about the thought of Costa Rica. The minnows from Central America, unknown and unfancied, pulled off that shock 1-0 victory in Genoa.
Their story is part of a fascinating book, 'World in Motion' by journalist Simon Hart, which looks back on possibly the most influential four weeks in the history of the game.
"Costa Rica players were given cars for beating Scotland," he says. "Some of them didn't even have cars, so this was a big, big deal.
"Their goalscorer that day, Juan Cayasso, is still driving around in his red Toyota Corolla that he was given. People still ask him now if it's the car from Italia 90.
"Others still had part-time jobs. Midfielder Roger Gomez was nicknamed 'the Policeman' because he was a part-time cop!
"It was their first ever World Cup and for them to get past both Scotland and Sweden and qualify from the group was incredible.
"Their old Yugoslavian coach, Bora Milutinovic, had only taken the job in the February.
"He took them up into the mountains to prepare for the World Cup and had three-a-day fitness sessions. They also prepared for the Scotland game by watching all the Rocky films.
"Costa Rica played Wales in a warm-up game at Ninian Park and after the match, some of their players swapped shirts.
"But from a man from their federation came into the dressing room and ordered the players to get their shirts back as they didn't have any spares.
"Then at the World Cup, they were short of kits. The coach asked Juventus for 22 kits and they ended up playing Brazil wearing black-and-white Juventus shirts with all the logos removed!"
So as Costa Rica sent Scotland home to think again, Italia 90 created lots of fond memories for the Republic of Ireland.
They reached the quarter-finals after beating Romania on penalties in the last-16. It was a shoot-out which carved Pat Bonner and David O'Leary into Irish legend.
But for the Romanians, the World Cup was about much more than football. It was about their own freedom.
The country was in crisis after the death of dictator Nicolae Ceaucescu in December 1989 and it had spread to football.
All but one of their 22-man squad was based at home, but as Hart explains, their stay in Italy was a colourful one.
"Throughout the tournament, their hotel was swarming with agents and club presidents trying to prise them away from Romania," he says.
"It was like the wild west. Anderlecht thought they had verbally agreed a deal to sign striker Florin Raducioiu.
"They came back a couple of days later to sort it out but they couldn't get into his room because he'd signed for another club.
"From £1000 a year with Dinamo Bucharest, Raducioiu signed a deal for £400,000 a year with Italian side Bari.
"The players were negotiating their ticket to freedom. With all this going on, they weren't best prepared for that game with Ireland."
But for many football fans, the faces of Italia 90 were Gazza and Schillaci. For those four weeks that summer, Schillaci was on fire.
He scored as a substitute in Italy's first game against Austria and he was off.
When the striker was brought into the team for the final group game with Czechoslovakia, he formed a lethal partnership with Roberto Baggio.
Everything he touched turned to gold and he ended the tournament with six goals as the top scorer.
And although Italy's dreams ended in their semi-final defeat to Diego Maradona's Argentina in Naples, Schillaci will always be fondly remembered.
"Schillaci was almost the last Golden Ball to come from nowhere," adds Hart. "He wasn't that well known even in Italy.
"Eight years before that, he had been an ordinary fan celebrating Italy's World Cup win in Spain on the top of a bus in Palermo.
"And even in the November before Italia 90, he was unknown.
"England played Italy in a 'B' international at Brighton's Goldstone Ground, the night before the main friendly.
"Both Schillaci and Gazza played in that game. They went on to be two of the most famous players at the tournament.
"The World Cup remains the biggest thing in football. For fans, it's impossible to replicate.
"But back then, with not so much football live on TV, the idea of having it on every day for a month was very special.
"That World Cup ushered in a lot of things we take for granted, such as on-screen graphics.
"There was a more glamorous look about things and the choice of operatic music was an attempt to make football seem both classier and more dramatic."
World in Motion by Simon Hart is available from de Coubertin Books, www.decoubertin.co.uk