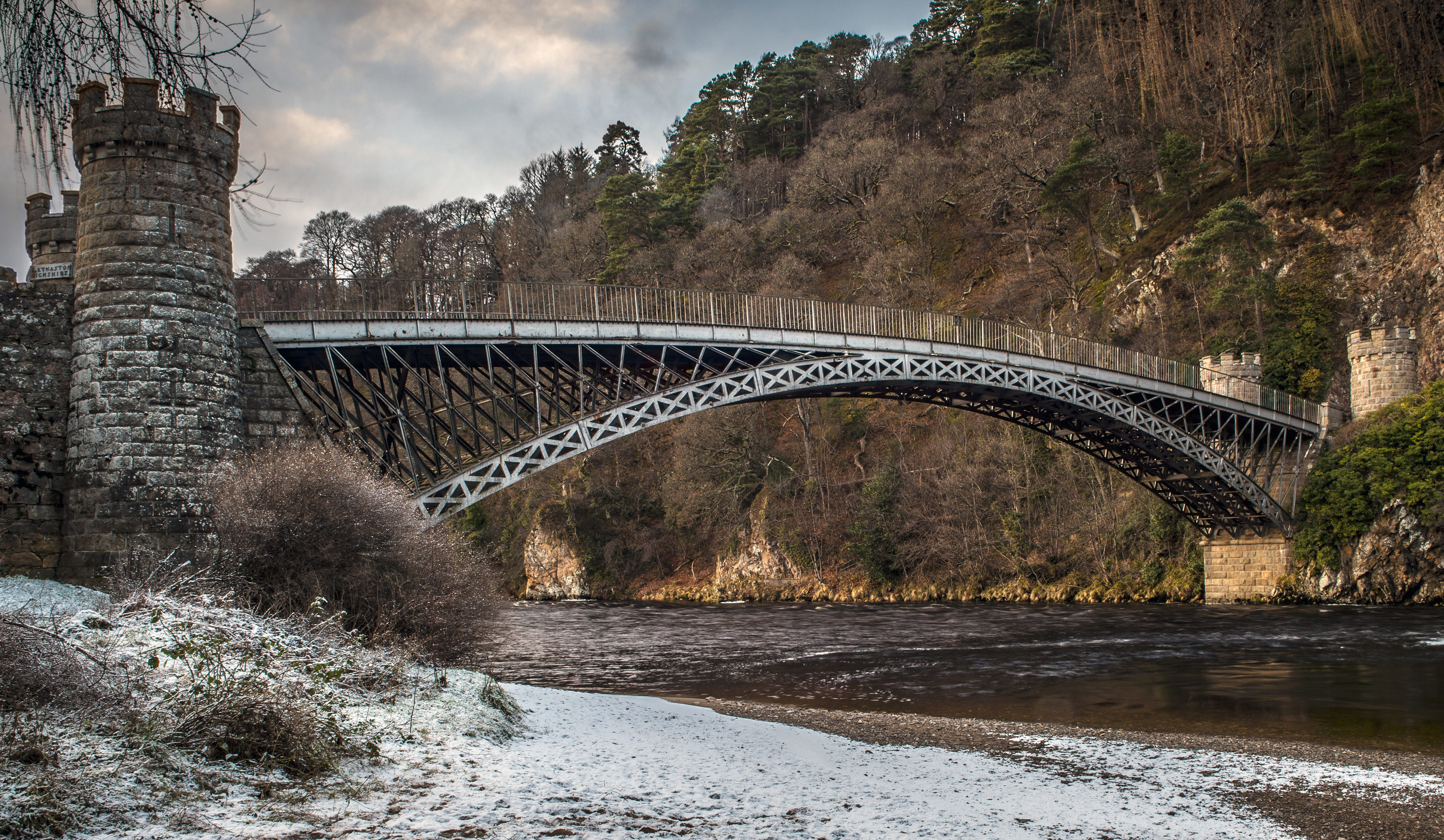 TWO decades of blood, sweat and engineering inspiration in some of Scotland's wildest landscapes would change the country forever.
Two hundred years ago, the towns and villages of the Highlands were linked only by a series of poorly-maintained military tracks.
But, in the space of 20 years, the rugged wilderness was transformed by an enormous road-building project led by engineer Thomas Telford.
Telford's Highland Roads, as they came to be known, were built between 1804 and 1824 using early 19th Century construction methods – and lots of backbreaking labour.
Today, things seem to take a little longer.
It was announced in November that turning the vital A9 into a dual carriageway was on course to be finished by 2025 – a quarter of a century after work began.
So how did it take Telford less time to engineer nearly 1000 miles of road using Napoleonic era construction methods than it takes modern engineers 25 years to upgrade one 80-mile route?
The story of how the Scot built the Highland road network – much of which still stands – is told in Man Of Iron, a biography by Julian Glover, released in paperback last week.
"Now that it takes several years to turn just a few miles of the A9 into dual carriageway, it's remarkable to think Telford and his team delivered hundreds of miles of new road and more than a thousand bridges in just 20 years," said Highland historian Professor James Hunter.
"There was no heavy machinery in those days, just manpower, picks and shovels.
"I crossed a bridge recently between Inverness and Beauly that was built back in 1812.
"It's incredible that it was constructed when the heaviest thing that would cross them was a horse and cart – rather than a 20-tonne lorry.
"It makes you wonder why planning and building a lone roundabout takes so long these days.
"Someone on Twitter said Telford would probably have got the Edinburgh tram system knocked off in his lunch break."
Julian Glover, reckons Telford's achievement was down to a mixture of political will and the genius of the man himself.
"Achieving it was a combination of government money and Telford's drive," explained Julian.
"He was there in the summer and winter, tramping over the hills and helping his teams work out what to do. He was very involved.
"He grew up in Dumfriesshire but he was a shepherd as a boy, so he knew what it was like to be out in tough conditions, working hard.
"The men would camp in mobile caravans with little fires outside to dry their socks at the end of the day as it poured with rain and snow.
"It was really tough. Many of them died in service, working so hard – planning, digging and building."
Unlike the modern team turning the 80 miles of the A9 – Scotland's main route between North and South – into a dual carriageway Telford didn't have mechanised diggers or modern materials.
This makes his achievement seem all the more remarkable.
However, there are modern concerns he didn't have to worry about, such as labour laws designed to protect the lives of construction workers.
"Of the factors slowing down modern construction projects, the most important is safety," explained engineering writer Gary Moug, editor of Projects Scotland, a construction news magazine.
"The Forth Rail Bridge is often cited as a beacon of Scottish engineering excellence in the 19th Century – but 73 workers died in its construction.
"It's unimaginable such a death toll would be accepted on any modern infrastructure project."
Aside from health and safety laws, many projects have to deal with wide-ranging matters – from general elections to the local newt population. "Before construction even begins the process to bring a project to fruition can be intensive," said Gary.
""Civil engineering pioneers in previous eras didn't have to worry about environmental impact assessments, either.
"There have been concerns about the environmental impact of dualling the A9 at the site of the Killiecrankie battlefield site.
"These days, more consideration is taken to avoid upsetting people affected by construction work — public consultation events, frequent updates and drop-in sessions — with some events taking place before a spade has been put in the ground.
"In recent years we've seen everything from the installation of otter-reflective barriers to an underpass for newts underneath a proposed link road in Glenboig.
"Before projects begin, complex investigations are required to gather information about physical properties of rock and soil – these can last months.
"Road workers use sophisticated equipment such as hydraulic excavators, asphalt mixing plants, road rollers and wheel loaders.
"These are technologically complicated which brings recruitment challenges. You can't just bring in an inexperienced worker and put them to work."
And while we tend view the 19th Century as a Golden Age for British Engineering, we may be wearing rose-tinted spectacles.
"Many projects of the time were engulfed by the same sort of spiralling costs we often hear about today," explained Gary.
"There's still plenty of imagination, innovation and ambition amongst today's construction leaders."
But Thomas Telford himself had plenty of headaches to contend with when building his expansive Highland road network.
He too had politicians breathing down his neck – and complaints from local landowners.
"Thomas Telford had parliamentary commissions and the Chancellor of the Exchequer to answer to," added Julian.
"He also had to deal with landowners who could be difficult and would often want compensation for building on their land.
"It wasn't as though everything was easy.
"But they certainly did crack on in comparison with these days. And a lot of it was achieved through back-breaking labour.
"The amazing thing is how much is still in place.
"When you drive over The Mound at Dornoch you're using a structure Telford built.
"His roads didn't just open up Scotland for the people of the 19th Century, they remain the backbone of the Highland road system to this day."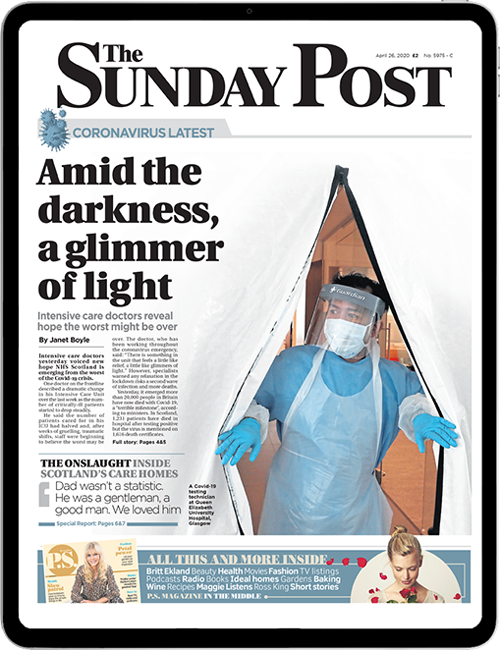 Enjoy the convenience of having The Sunday Post delivered as a digital ePaper straight to your smartphone, tablet or computer.
Subscribe for only £5.49 a month and enjoy all the benefits of the printed paper as a digital replica.
Subscribe