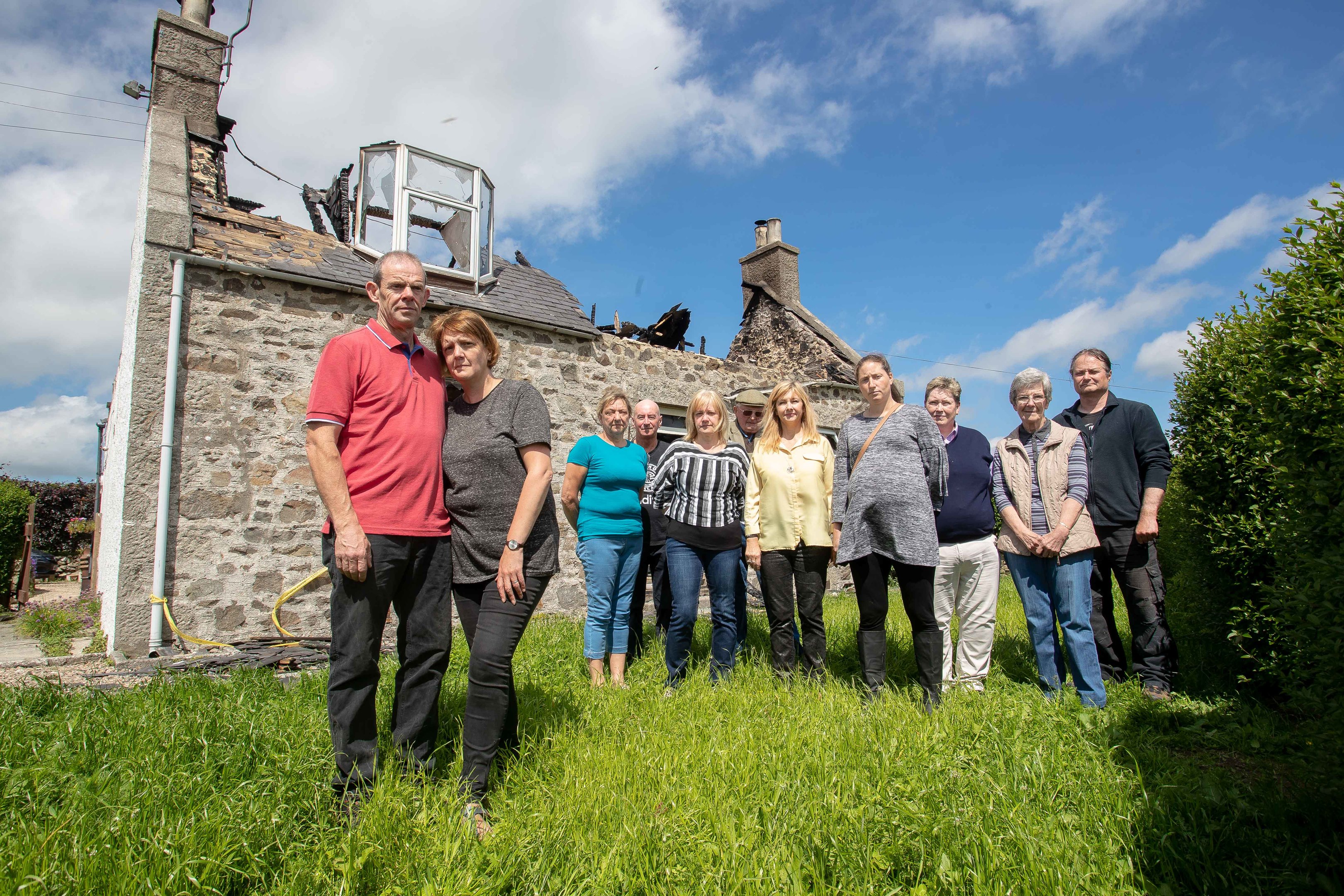 PARAMEDIC Donald MacGillivray and his nurse wife Angela have devoted their lives to helping others.
But after fire destroyed their croft and everything they own, it was others who rushed to help them.
The couple had been thrilled to leave Yorkshire and return to Donald's Scottish homeland.
But their dream was gutted in the flames that ravaged Sunnyside, the pretty Aberdeenshire croft they bought less than a year ago for themselves and their rescue pets.
Left with little more than the clothes they stood in, they did not know where to turn.
But they had not counted on the kindness of strangers and the tiny community with a giant heart that came to their rescue.
Speaking from a caravan overlooking the charred remains of what was once her dream home, staff nurse Angela, 49, who works in acute medical care at Aberdeen Royal Infirmary, said: "When it first happened I did say I wanted to move back to England, but I've changed my mind.
"In England we would not have experienced the comfort, generosity and support that we have had from people here, many of whom we had never even met. It is overwhelming."
---
Offers of help flooded in on social media. Here are just a few:
"Two years seems like an eternity when you are looking ahead but they will fly by and you'll soon have a new home with the same glorious views (and not only wonderful neighbours but many new friends too) x"
"Don't forget to ask if you need anything at all x There's plenty of us to help!"
"We've got as-new chopping boards, knives, a cutlery set. Certainly got bedding. Between us we can supply all that you need and more."
---
While farmers turned out with water bowsers to help the fire service fight the flames, the people of Lethenty and Millbrex near Fyvie organised a meeting to see what could be done in the aftermath.
Within hours, the couple were receiving a steady stream of donations of everything from clothes and bedding to pots and pans, lamps, cushions and cutlery.
Friends from nearby Methlick took them in until they found an alternative home and fundraising initiatives were launched to help the couple get back on their feet.
Donald, 56, a third generation piper – who lost his bagpipes and the Highland dress he inherited from his celebrated missionary grandfather Dr Kenneth MacKay of Badenoch to the flames – added: "That's good Scottish hospitality for you."
The Aberdeen-based Scottish Ambulance Service (SAS) paramedic had just started his 2pm shift on June 8 when an elderly neighbour called his mobile to say she had spotted smoke coming from the roof of his house.
Donald said: "I phoned ambulance control first because they could see what the fire brigade were doing, but they had no information at that point.
"Then I called Angela but got no answer. I tried two or three times and was beginning to get worried."
Angela, who had been off work and was shopping, unaware of what was unfolding at home, said: "On my way to the shops I saw a fire engine racing past in the opposite direction, but I didn't think anything of it. Then I noticed I had missed calls from Donald on my mobile.
"When I rang him back he said, 'Thank God you are safe because Mary up the road has rung to say there is smoke coming from the roof of our house.' I thought it was just a mistake.
"But as I was driving home I noticed people standing at the side of the road and when I looked over all I could see was black smoke and blue lights flashing."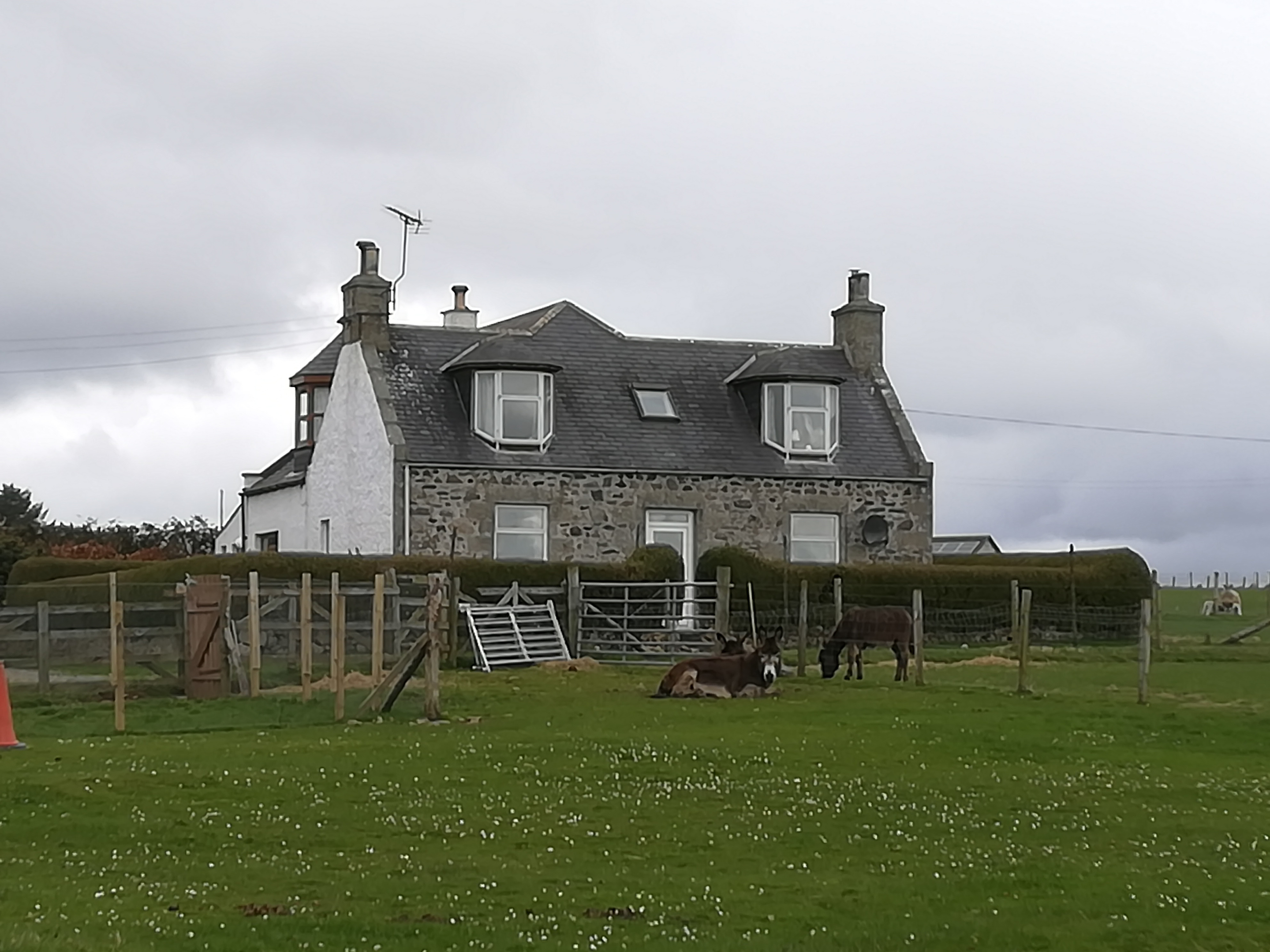 Fire crews from six stations battled the flames. An ambulance fast response unit was also in attendance, along with police.
Angela said: "I couldn't stand up. It was just complete and utter shock and bewilderment. I had been the last one in the house and it was fine. I was sure I had turned everything off."
She was taken to a neighbour's house and SAS acting area service manager Jim Hendry stayed with her until Donald arrived.
Angela, who married Donald in 2013 and who between them have seven grown-up children, said: "Jim and our neighbours were wonderful. But we lost virtually everything in the fire, including all of our family photos."
Cuddling 15-year-old black and white cat Harry, who came with the house, she added: "But we were alive and our animals were safe. Luckily because of the fine weather they had been outside. Now that the kids are all grown up, the animals mean the world to us."
As she spoke, parrot Jasper squawked from his perch in the caravan, while outside donkeys Donald, Dougal and Daisy munched on grass.
Waving her arm around the caravan – also installed with the help of neighbours – Angela added: "Everything you see here has been donated. People have been constantly dropping off stuff from the boot of their cars. But it's the moral support, the cups of tea and the hugs that have meant the most.
"We could not have managed without the people round here; especially as we have not been here long and they did not know us. There are not words enough to thank them.
"The community held a meeting in Millbrex Hall two days after the fire.
"There were 15-20 people there. They introduced themselves and told us where they lived and asked how they could help us immediately."
Dylis Hobart chaired that meeting and told The Sunday Post: "When you see their house you would have to have a heart of stone not to want to do something for them. It is awful.
"A few of my friends are on the committee for our local hall, Millbrex. We also have a monthly 'Come Dine With Me' group and stay in touch on social media.
"I contacted them through that and asked if we should do a fundraiser but they were already thinking the same thing."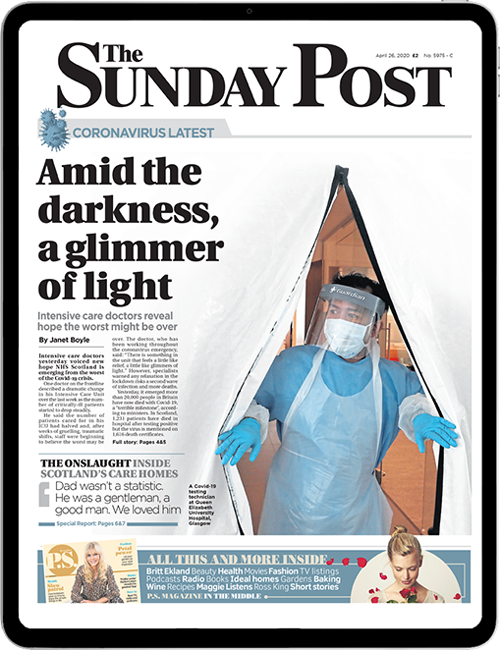 Enjoy the convenience of having The Sunday Post delivered as a digital ePaper straight to your smartphone, tablet or computer.
Subscribe for only £5.49 a month and enjoy all the benefits of the printed paper as a digital replica.
Subscribe