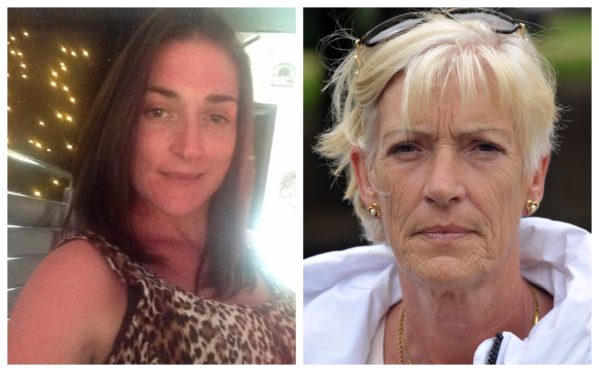 The family of a mum stabbed to death by a mentally ill patient has been barred from seeing the findings of an official review into the case.
Joanne Gallacher's relatives are also upset by her death being labelled an "adverse event" by officials who decided her killer, James Kennedy, was safe to be allowed home.
Five hours after being assessed as fit to return to his flat, Kennedy stabbed Joanne to death. Kennedy, who had a history of mental health issues, was ordered to be detained at the State Hospital at Carstairs without limit of time on December 16, a year after he killed Joanne.
Now her mum Louise has sent an official complaint to the NHS over what happened and the family plans to sue.
A so-called Significant Adverse Event Review into the circumstances was carried out by health officials and concluded last month after Kennedy's sentencing.
The probe was handled by North Lanarkshire Health and Social Care Partnership – a group consisting of NHS Lanarkshire, North Lanarkshire Council and other care services. The NHS said the review would not be made available to Joanne's family or media for patient confidentiality reasons. Louise said: "The review should be public knowledge. This is a public body. If a mistake has been made, and they are having a review as a result, then the outcome should be available. We have been waiting to hear from them yet they've never been in touch. I believe they just want to cover things up.
"That should never be allowed to happen. They have to be accountable and this must never be allowed to happen again to another family."
Louise, 58, said: "It wasn't an adverse event which caused Joanne's death – it was a lack of appropriate care.
"To call her death an adverse event is an insult to her memory. It's council-speak and it's not on. It was the sudden and needless death of a young mum, not an adverse event.
"These people have to be made accountable. If James Kennedy had been given the proper care, the 'adverse event' would never have happened."
Joanne, 33, and Kennedy, 32, had known each other for only three months before he killed her in December 2018. He was assessed by several psychiatric nurses following a hospital admission for drinking weedkiller two days before he stabbed Joanne to death.
Prosecutor Maryam Labaki told the High Court in Glasgow last year: "The accused was discharged from Wishaw General Hospital after being assessed by a psychiatric nurse. He went home and a community psychiatric nurse made contact with him. Kennedy told her he had been drinking cider. He was advised against this, but said he would continue anyway."
The court heard that, on the day Joanne died, Kennedy called for an ambulance around 5.20pm but hung up before it arrived. Police called to the flat in Biggar, Lanarkshire, saw two opened cans of alcohol, and removed two steak knives from his living room floor "for his own safety".
Ms Labaki said police arranged for a third community psychiatric nurse o call Kennedy and give him advice.
His former girlfriend Joanne, 33, a mum-of-four, went to his flat hours after his final assessment on December 21 2018 to check on his wellbeing.
Joanne, of East Kilbride, arrived around midnight and was killed within minutes of getting there. Kennedy stabbed her, inflicting 57 wounds, then called police to say he had killed her.
He pleaded guilty to culpable homicide on the basis of diminished responsibility after psychiatrists at the State Hospital in Carstairs said he had an "abnormality of the mind".
We told last month how Joanne was one of nine Scots women killed by partners or exes last year and Louise, 58, who now lives near Alicante, Spain, said: "She would never have gone over if she thought she was in any danger.
"He was suffering from an abnormality of the mind yet was deemed fine to go home.
"It is quite clear that he was, and is, a very ill person. We want answers over precisely what went on but they won't even let us know what their report has found. It's scandalous and unacceptable."
Shadow Health Secretary Miles Briggs said: "Given the nature of this tragic incident, and Mr Kennedy's background, it's understandable that Ms Gallacher's family have many questions. It's important the Health Board communicate with Ms Gallacher's family regarding the Significant Adverse Event Review."
Dr Alastair Cook, medical director, North Lanarkshire Health & Social Care Partnership, said: "This was clearly a tragic situation, particularly for Ms Gallacher's family.
"We undertook a Significant Adverse Event Review into the care and treatment of James Kennedy to identify what lessons could be learned.
"A number of action and learning points were identified which have been or are being implemented."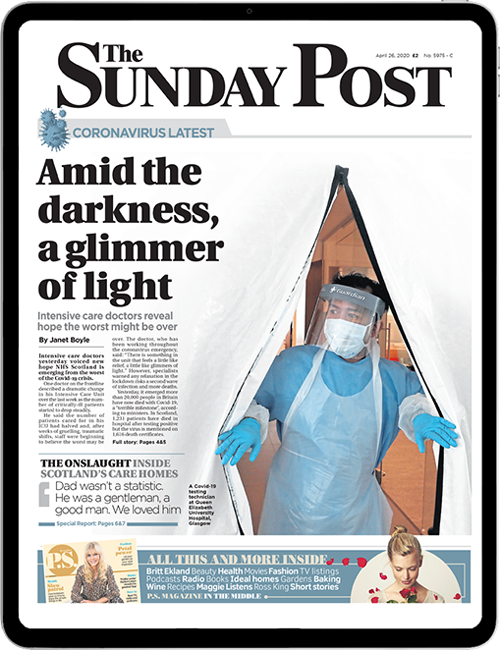 Enjoy the convenience of having The Sunday Post delivered as a digital ePaper straight to your smartphone, tablet or computer.
Subscribe for only £5.49 a month and enjoy all the benefits of the printed paper as a digital replica.
Subscribe