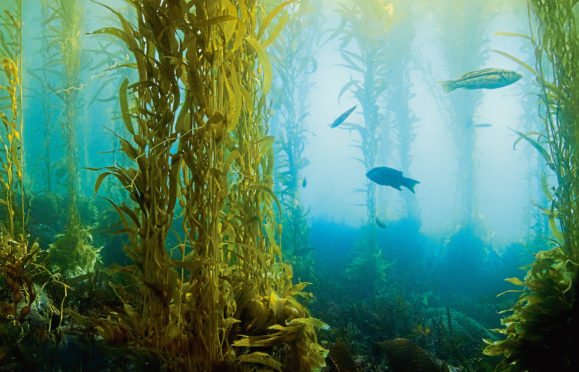 Used in everything from toothpaste to chocolate, algae is one of the most powerful organisms on earth, and has historic ties with Scotland.
Here, Ruth Kassinger tells Alice Hinds the Honest Truth about the ancestor to all plants that is transforming our lives.
What exactly is algae?
There is no exact answer! Algae is not a precise thing. They are not a part of the plant family, although plants are all descended from certain green algae. Algae is a catch-all term for three types of organisms – cyanobacteria, microalgae and seaweeds.
What are the most interesting places algae end up?
Algae, processed for their hydrocolloids, are a hidden part of our daily lives. They gel your toothpaste, keep the chocolate suspended in chocolate milk, keep the ingredients of salad dressing mixed, and prevent ice cream crystallising.
You can find them in processed meats (to hold the bits together) and in coatings on pills to keep them from falling apart.
The paper industry also uses algal hydrocolloids to give their products a smooth surface.
Brewers use them to clarify beer that would otherwise have a haze of proteins and polyphenols.
Textile printers use them to prevent dots becoming blobs.
And farmers add a little seaweed to soil to stimulate production in fruit and vegetable species. They also add seaweed to livestock feed to encourage the animals' beneficial gut bacteria.
How can algae help the eyesight of children?
Spirulina is a cyanobacterium that is rich in beta carotene, a pigment our bodies convert into vitamin A. Most people in developed countries absorb sufficient vitamin A by eating spinach, carrots and other fruits and vegetables, but in developing countries about a third of children under the age of five don't have access to these foods.
As a result, between 250,000 to 500,000 children go blind every year from vitamin A deficiency.
Some charitable organisations, notably the Swiss Antenna Foundation, teach villagers to grow spirulina in tubs or shallow, man-made ponds. The spirulina has no taste and can be added to foods to supplement children's diets. A daily teaspoon can save a child's eyesight. The spirulina also contains 10% of the daily iron a child needs, so it helps prevent anaemia.
What is Scotland's historical tie to seaweed?
One of the major ingredients of glass is soda ash, traditionally made from burnt wood. In the 1700s, the Scottish landscape had been stripped of its trees for fuel and construction. Fortunately for glassmakers, the Scots discovered that the ashes left after burning kelp could be used as a substitute. The resulting glass was not beautiful, but it was inexpensive.
Large-scale manufacturing of kelp ash began in Orkney in 1722. Crofters, pushed out by lairds who were turning their farmland over to sheep grazing, turned to collecting and burning kelp for ash to survive.
The work was seasonal and terribly hard, but the industry spread. In some places, seaweed was almost farmed as people moved rocks into the water to give the seaweed a foothold. As many as 100,000 Highlanders found work "kelping" in the 18th Century.
Why are algae blooms a problem?
Some algae blooms produce toxins that kill fish and other aquatic animals and poison seabirds. People fall sick and even die from eating poisoned seafood. Fisheries lose money when toxic blooms close down their operations, and tourism suffers when green scum blankets the water or rafts of seaweed pile up and then rot along beaches.
Plus, algae blooms kill even when we can't see them.
When excess fertilisers run off the land and sluice into bays, they feed algae populations and these grow exponentially.
After the algae consume all the nitrogen and phosphorous, they die. Then, oxygen-using bacteria dine on the algae, and their populations explode.
As they absorb all the oxygen in the water, the bays become "dead zones" where no life survives.
---
Bloom: From Food to Fuel, the Epic Story of How Algae Can Save Our World, published Thursday, Elliott and Thompson, £16.99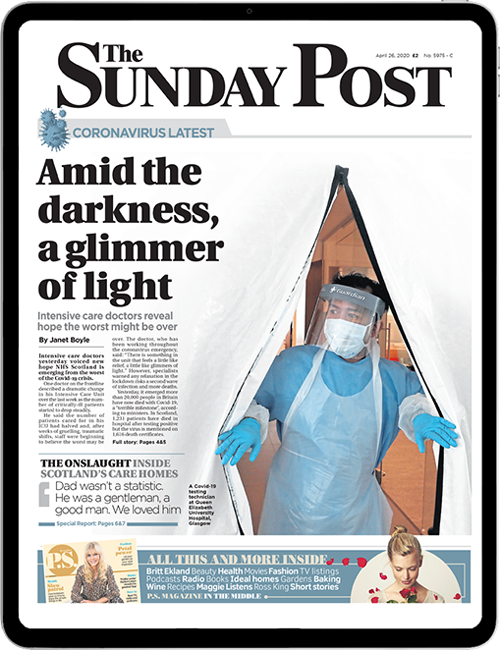 Enjoy the convenience of having The Sunday Post delivered as a digital ePaper straight to your smartphone, tablet or computer.
Subscribe for only £5.49 a month and enjoy all the benefits of the printed paper as a digital replica.
Subscribe