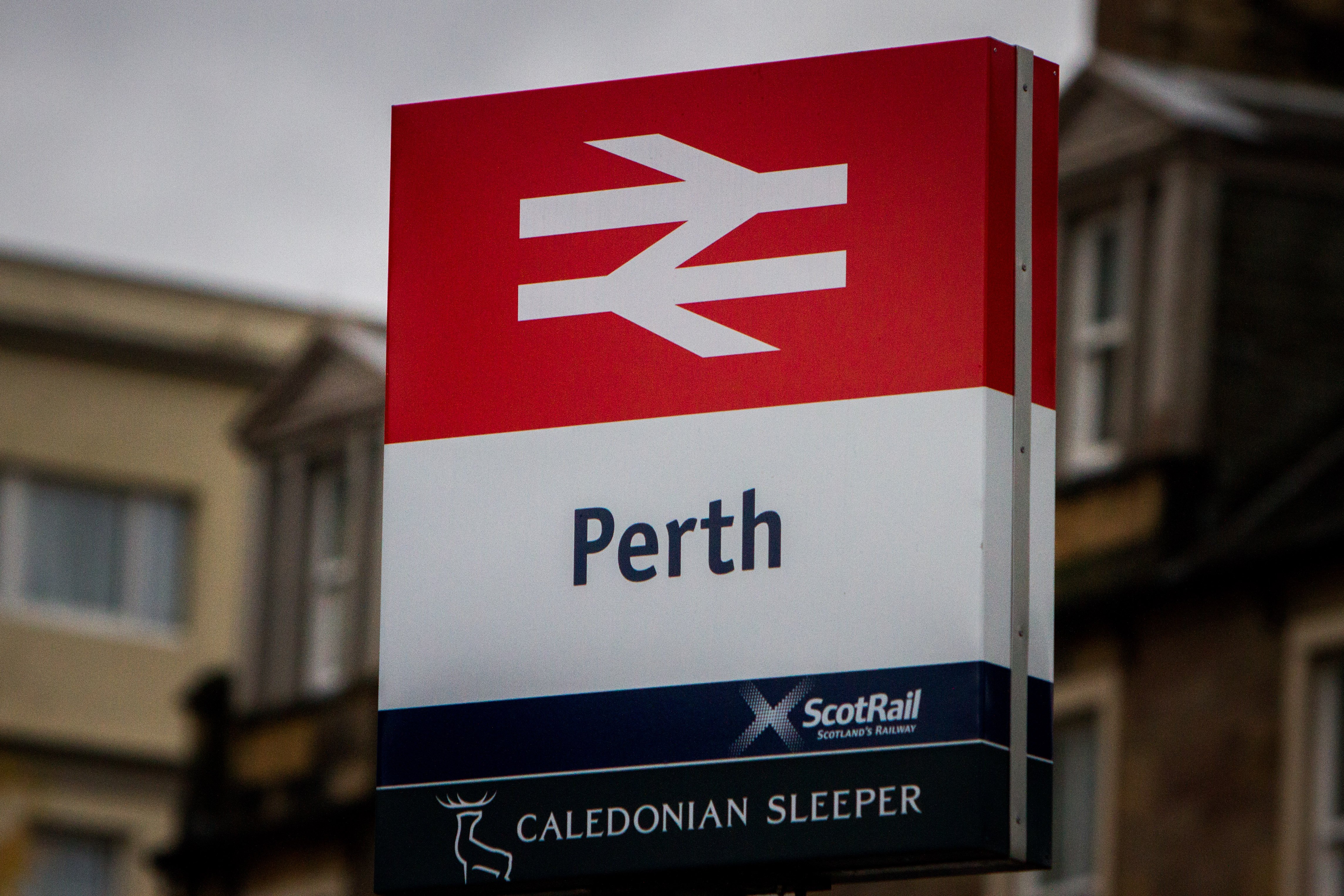 CHANGES to ScotRail's timetables have meant that a train scheduled to depart just one minute earlier could cost passengers almost double.
What was previously the 0915 service from Perth to Glasgow will now depart at 0914, thus falling under ScotRail's peak time pricing.
It means that the £16.20 off peak return fare will no longer be available for passengers using the service, and instead they'd be charged up to £31.50 for an anytime return.
Rail passenger John Fellows posted a picture on Twitter of a notice at Perth station detailing the changes.
It states: "From 9th December 2018, the timetable change means that the 09:15 Perth to Glasgow service will change to 09:14.
"This moves the service from off peak to peak which therefore means that the £16.20 off peak return are will [sic] no longer be available for this service."
Joy! @ScotRail have improved the timetable (at an additional cost to Perth commuters of £17 per day) pic.twitter.com/B51YK0fXXC

— John Fellows (@John_Fellows) December 11, 2018
Mr Fellows told The Sunday Post: "I take the train once or twice a week. I don't get the 09:15/09:14 usually, but I saw the sign when I went to buy a ticket yesterday.
"I used to take the train every day, but the price of a return from Perth to Glasgow has increased from around £19 eight years ago to £31.50 today – and it's set to increase again in January.
"It beggars belief that ScotRail are doubling the cost of this train without any improvement to the service."
ScotRail list a number of other ticketing options on the notice, most of which involve season tickets.
All of them work out more expensive for a daily return journey than the cost had the train remained one minute later.
ScotRail has said that it will make more advance tickets available for the service, advising passengers who wish to travel on a single journey to book in advance to cut costs.
A spokesperson said: "The timetable improvements deliver faster journeys, more seats, and more services for customers. The changes do mean that some services are departing a few minutes earlier or later than they used to.
"We encourage customers to buy tickets in advance of their journey whenever possible to take advantage of the savings on offer."
Several rail users took to social media to blast ScotRail for the move.
Neil Ritch said it was 'cheeky', adding: "And season ticket holders must never take any days off work to ensure best value!"
Alexander Martin wrote: "That's the 9th Dec price…..wait till the new prices kick in from January. What's the increase this time again..? 3.2% or something? Joyous!"
Liam McKenzie commented: "I can already imagine the arguments people are going to have with the ticket people about the train arriving after peak."
Another user suggested that customers could split the ticket to cut costs.
Travelling from Perth to Stirling on the 0914 service would cost £16.30 for an anytime return, with the Stirling to Glasgow section falling under off-peak prices of £8.40.
The validity of the ticket would, of course, depend on what service the customer was taking on the return journey.
A new timetable rolled out across Scotland at the start of this week, following weeks of chaos for passengers, partly down to staff training.
ScotRail says the new timetable will deliver faster journeys, more seats and more services.
The New Year will also see rail fares increase by 3.1% across the whole of the UK, adding hundreds of pounds to many commuters' annual travel from January 2.