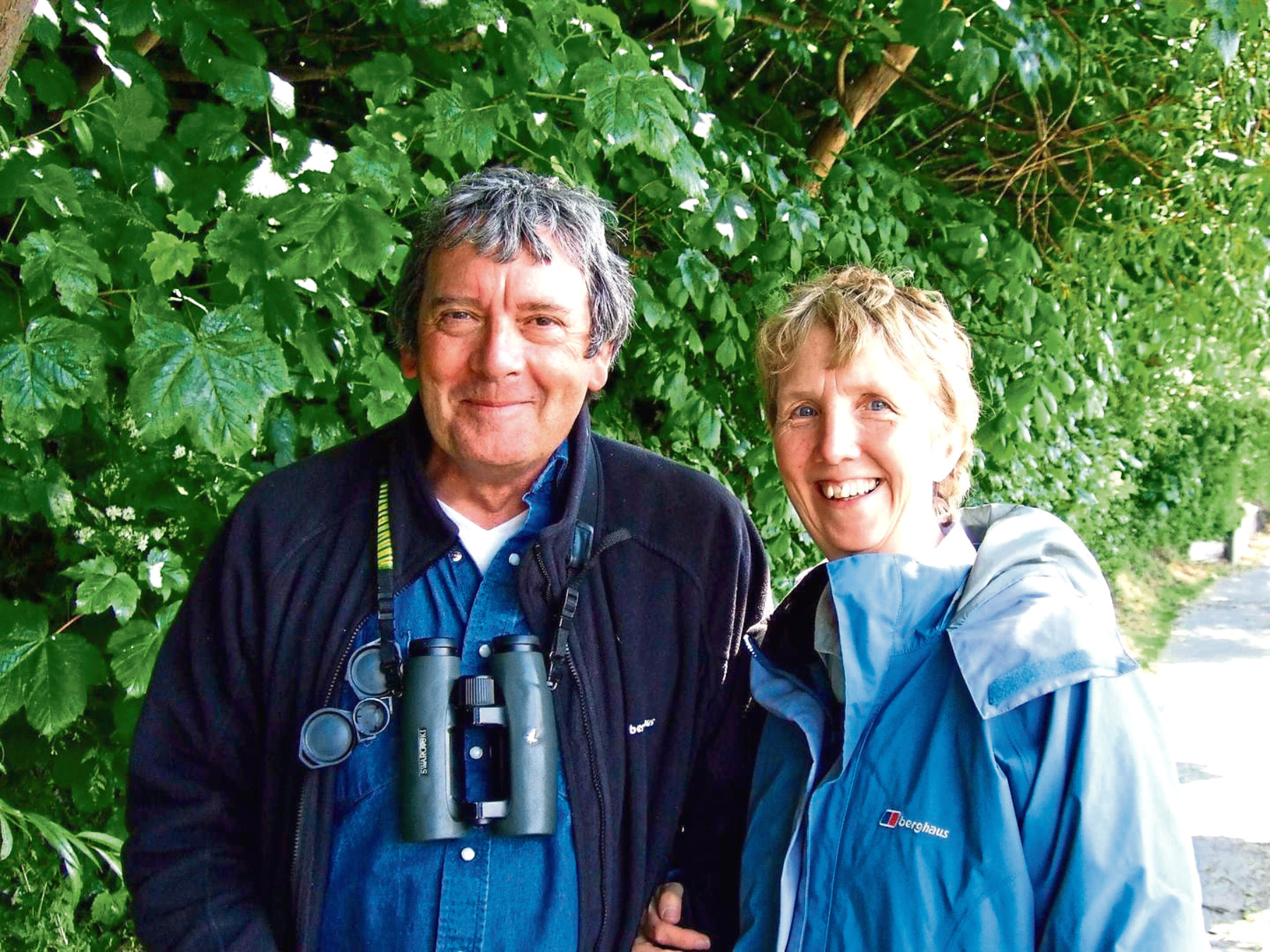 SHETLAND author Ann Cleeves has told how writing has helped her through her darkest year after losing her husband.
The best-selling novelist says it feels right that her next book in the popular series will be the last after Tim's death in December 2017.
Wild Fire will be her last Shetland novel when it is published this month and Ann admits it closes a chapter, both personally and professionally.
"The timing felt absolutely right. I think I would have struggled to write more Shetland books after Tim's death," she said.
"I met him in Fair Isle, we spent so many times in Shetland together and I was with him when I had the idea for the first book.
"I went back with a friend last March and it was a really moving, but good, thing to do.
"Everyone was very sad for me and full of memories of Tim. They were beautiful to hear."
The couple met on Fair Isle and Tim proposed there back in 1976. Ann was just finishing Wild Fire at the time when he died suddenly in December 2017 after being admitted to hospital for a heart condition.
She said: "My writing helped enormously, as did reading. I found it incredibly useful to go into another world and forget for a little while.
"I was also doing the copy edits for Wild Fire when Tim died and I couldn't just curl up in a ball and hide away. Having something meticulous to do that didn't need any imagination was just what I needed."
Ann also had the comfort of her two daughters Sarah and Ruth, who live near her in the north-east of England, and the joy brought by her six grandchildren.
Friends and family have rallied round and their support has also helped Ann to cope with the loss of Tim, a well-known ornithologist.
"It would have been incredibly hard without them," admitted Ann. "Tim had a great capacity for making friends and they have become my friends. They're still looking after me and looking out for me.
"Tim was always away somewhere with his ornithology and I was travelling with work, so when we came back together we had lots to talk about.
"It must be so hard if you're one of those couples who never spend a night apart."
Ann, 64, spoke of her loss as the popular series based on her best-selling books returns to BBC1 next week with actor Douglas Henshall playing fictional DI Jimmy Perez.
It is part of a remarkable screen double bill as, before the new series of Shetland begins on February 12, tonight sees the final episode of the current run of Vera on ITV.
But Ann isn't resting on her laurels.
She has just finished writing the first book of a new series, this time with the backdrop of North Devon where she grew up.
Called The Long Haul it features a new detective inspector character, although she will continue to write Vera.
"We moved there when I was 11 and was there until I went to university at 18, although my parents were there for much longer," said Ann.
"I remember it with huge fondness through being there during those formative teenage years. There were intense times in sixth form, with parties on the beach."
Ann still has friends in the county and revisited to check out possible story locations.
Help with the scientific accuracy of her books comes from Scots friends, Aberdeen forensic pathologist James Grieve and Aberdeen forensic soil scientist Lorna Dawson, who has worked on serial killer cases. Although she'll no longer be writing books based around her beloved Shetland, Scotland is still close to Ann's heart.
So much so she has just bought a "bolt hole" right on the Scottish border.
"When you're there you're aware of the 'debatable lands' and the shifting border between Scotland and England where the Reivers used to come across," adds Ann.
"I'm very fond of the Borders and just Scotland as a whole. And I just want to keep on writing. But I don't plan my books and I certainly don't plan my life.
"I tend to say yes if I can when I'm invited to do things. You're only here once."
---
Ann is at Biggar Library on 26 February; Dunoon Library and Waterstones Newton Mearns, Glasgow on the 27th; Waterstones Edinburgh on the 28th; and the Aye Write Festival on March 22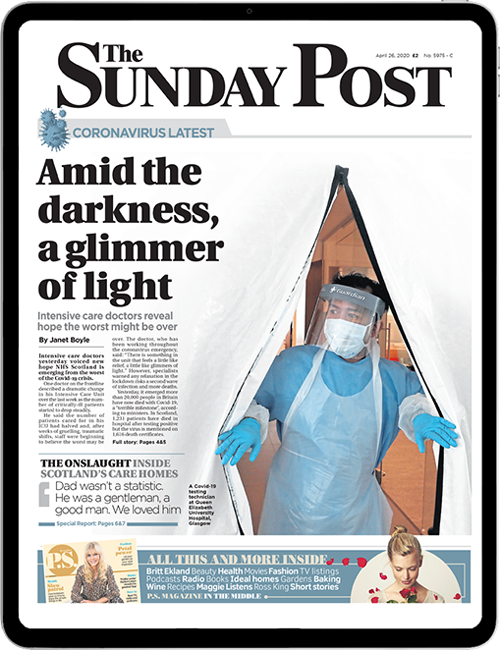 Enjoy the convenience of having The Sunday Post delivered as a digital ePaper straight to your smartphone, tablet or computer.
Subscribe for only £5.49 a month and enjoy all the benefits of the printed paper as a digital replica.
Subscribe