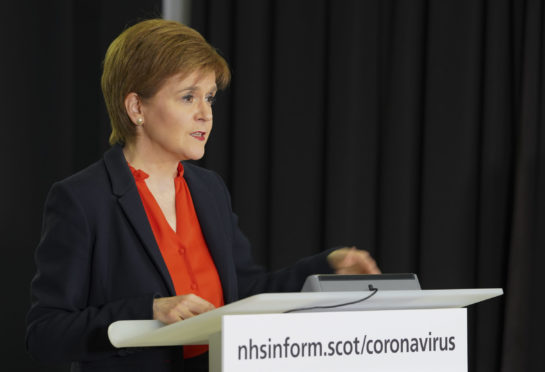 So, it is becoming clearer every day, the lockdown, or some form of it, will remain in place, for months, possibly until the end of the year, possibly longer.
If no vaccine is discovered and rolled out, unlikely to come any time soon, we will almost certainly face the largest and most damaging economic recession we have ever had to deal with.
Nicola Sturgeon, did not mince a single word on Thursday, when she unveiled the Scottish Government's plans, outlining the basis of an exit strategy from the UK-wide lockdown.
Her warning of "adapting to a new reality" of coronavirus crushed the hopes of many who were looking for a word of comfort and a sign that we had been through the worst and that the end to this social and economic purgatory was in sight.
Not a chance. While the coronavirus remains at large and unchecked, this never-ending groundhog day of lockdown, mental torture and social exclusion is set to run and run; ruin and ruin.
She said gatherings in pubs, clubs and at public events were likely to be banned or restricted for some time to come, but was unable to say when they might be lifted.
I did say that pubs and clubs would be one of last sectors to start to operate again, so no real shock there.
As for the banning of large social gatherings and events, like outdoor music festivals and gigs? Well, here again, I wasn't surprised at that news. Most festivals, outdoor events and large gigs have already been cancelled and rescheduled for later in the year, or 2021.
My diaries for rescheduled live bookings at Cathouse and The Garage are now filled to bursting, but many of these shows have been rescheduled from September onwards.
Now, I and many other licensees, publicans, venue owners and promoters are being told that we will, in all likelihood, remain closed and probably will do so until a Covid-19 vaccine has been discovered, or medicines are made available that can alleviate the symptoms of this damnable contagion.
It is hard to see any future that does not represent a huge danger that the whole entertainment sector – and others – will collapse, hundreds of businesses will go to the wall and thousands of jobs will be lost.
Then it will not be coronavirus that will put the NHS under strain, and which we will all end up worrying about.
It will be the huge numbers who, as a result, are forced onto the dole, are jobless, homeless, unable to feed themselves, or whose mental health will be at breaking point.
Scotland's wheels of commerce, across all sectors have to start turning again, and soon, or they will rust solid.
We need as much clarity as possible. More discussion, more transparency, the best timelines and the best possible course of positive action.
This cannot be a choice between lives and jobs, our health and the economy. We must find the best way to protect both.
Of course, in the heat of this battle, every muscle must be strained to curb infection, protect the NHS and save lives. But, at the same time, we need to think about what comes next and when.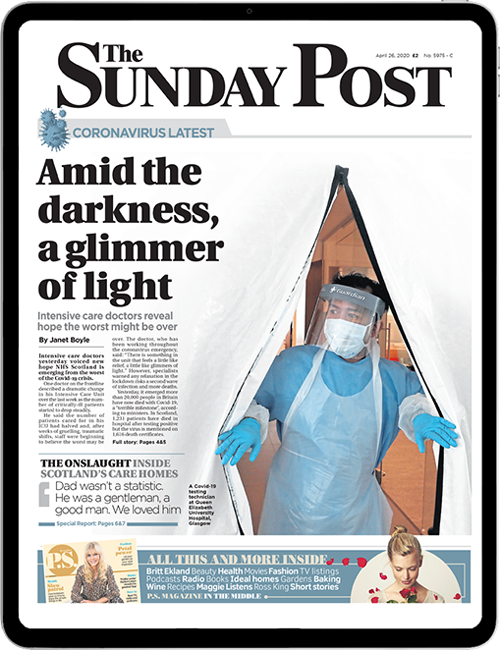 Enjoy the convenience of having The Sunday Post delivered as a digital ePaper straight to your smartphone, tablet or computer.
Subscribe for only £5.49 a month and enjoy all the benefits of the printed paper as a digital replica.
Subscribe