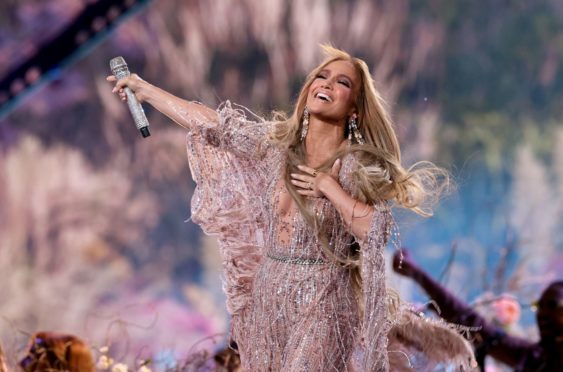 I went to one of those things last week. What do you call them again?
You know, in a stadium. With lots of people. Thousands of them in fact.
Oh, and people were on a stage, doing very loud live music. Can anyone remember what those things were called?
Yes, of course… a concert!
Last week I attended the Global Community Vax Live Concert To Reunite The World event here in Los Angeles.
The show was held to raise awareness of the Covid-19 vaccine, and to help raise money to make sure vaccines are accessible for all around the world.
You might not think the vaccine needs awareness, but here in the US the numbers of people getting vaccinated aren't as good as were initially hoped.
That's why a host of stars turned out – to convince people getting vaccinated is a really great idea.
And the line-up up certainly drew a fantastic crowd. Around 20,000 bums were on seats and, speaking of bums, they were all delighted to see headliner J-Lo!
In a moment I thought I'd never see, she teamed up with her mother to lead the audience in a rendition of Neil Diamond's classic hit, Sweet Caroline.
A 51-year-old teaming up with her mum for a Neil Diamond sing-song? It seemed less like an LA glamour concert and more like a Weegie karaoke night at that stage – albeit J-Lo probably hasn't dropped into The Nag & Horseshoe on Paisley Road West in a while!
J-Lo is looking ridiculous for a woman aged 51. If you need an argument that the vaccine is generally OK for you, then J-Lo is proof…
It was initially a wee bit strange being in the SoFi stadium here in LA, which will host the Super Bowl next year and the Opening and Closing Ceremonies of the Olympics in the not-too-distant future of 2028.
J-Lo might look like she's in her late 20s by then!
All of the 20,000 crowd had been vaccinated, tested, temperature checked and were masked. Despite all that, I still felt a little strange!
Also on stage were The Foo Fighters, who were joined by Brian Johnson from AC/DC for a rendition of Back In Black.
They nearly blew the roof off of this brand new stadium! I might not be able to hear any more, but I sure had a nice time.
The night was hosted by singer Selena Gomez who called for "doses and dollars" to go to the world's poorest countries. Ben Affleck, David Letterman and Sean Penn appeared, too.
President Joe Biden delivered a message via video and the Duke Of Sussex, now resident out here of course, got a right royal welcome as he appeared on stage to encourage people to get a jag.
The event raised $60 million by the end of the evening.
It was wonderful that the vast majority of the crowd were frontline workers and they received, rightly, the biggest cheer and the longest standing ovation of the night. A moving and very fitting tribute!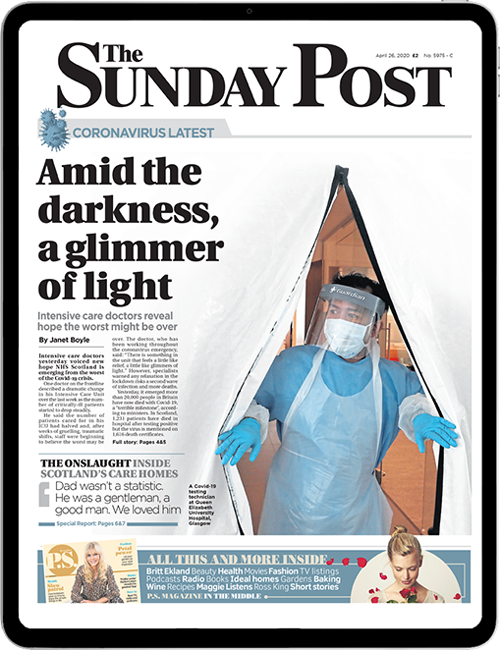 Enjoy the convenience of having The Sunday Post delivered as a digital ePaper straight to your smartphone, tablet or computer.
Subscribe for only £5.49 a month and enjoy all the benefits of the printed paper as a digital replica.
Subscribe